Rick Forrester's Many Loves On The Bold And The Beautiful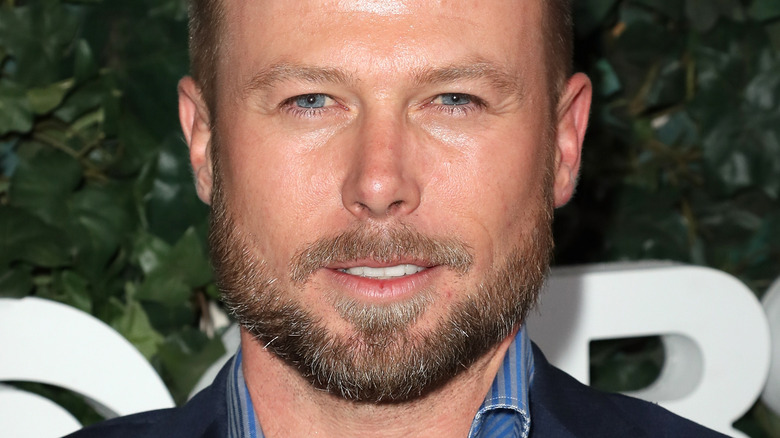 David Livingston/Getty Images
"The Bold and the Beautiful" may center around a world renowned fashion house and those who work inside it, but at its core, "Bold" is all about love. Epic love stories such as Brooke Logan (Katherine Kelly Lang) and Ridge Forrester (Thorsten Kate) or Liam Spencer (Scott Clifton) and Hope Logan (Annika Noelle) are ingrained in the fabric that makes the show. These relationships are the lifeblood of the series, but not everyone is meant to be. Some characters go through a cycle of prospective love partners before they find they one they're meant to be with. 
Rick Forrester (Jacob Young) is a character who doesn't seem to know what he truly wants for his personal life. His dating history is all over the place, with no relationships or even marriages last too long. The list of women Rick has dated throughout his character's history is a mile long, but some stand out more than others. Some gave way to groundbreaking storylines for the LGBTQIA+ community, and some were flashes in the pan that could be forgotten if a viewer blinked at the wrong time. 
However, out of these many loves, a few select women have helped shape the character into who he became the last time viewers saw him, and there's nobody more memorable than the perennial screw up, Amber Moore (Adrienne Franz). 
Amber Moore was Rick's most complicated love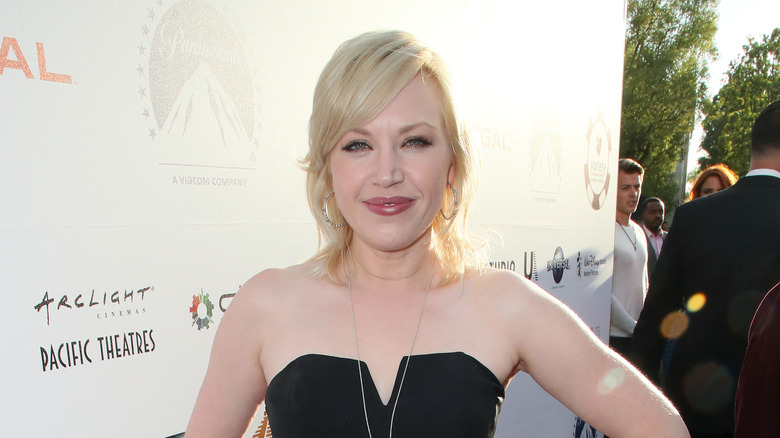 David Livingston/Getty Images
Amber Moore wanted the lifestyle that Rick Forrester had. There's no way to get around that fact. While it's true that their relationship eventually developed into something beyond gold digging, that's the truth about the initial stages of their history together. She saw a wealthy man with her golden ticket, and she was going to do whatever it took to get herself to his status and stay there. 
With Amber, a lot happened in a short period of time. She was partially responsible for a crash that left Rick in desperate need of a kidney donor, but that wasn't the most hectic part of it. Amber became pregnant with another man's child, but Rick stepped up to the plate, offering to not only marry Amber (cha-ching) but also give the baby his name. However, Rick was unaware that the baby he was raising wasn't his child. Instead, Amber was using a different child as her own much to the disgust and dismay of Rick. 
Rick and Amber separated and got back together several times throughout her time on the show, though he finally kicked her to the curb on their final attempt at a relationship after discovering she was giving drugs to his little sister, Hope Logan (Kim Matula). 
Rick was involved with Taylor Hayes and her daughters, Phoebe and Steffy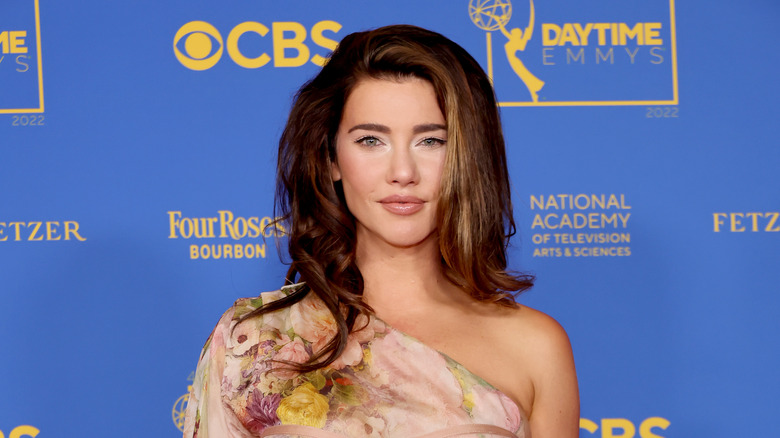 Amy Sussman/Getty Images
Rick Forrester's relationships with the Forrester twins, Steffy Forrester (Jacqueline MacInnes Wood) and Phoebe Forrester (MacKenzie Mauzy) are complicated for an arguably controversial reason. On multiple occasions in his life, Rick has been a stepbrother to Steffy and Phoebe. However, this familial adjacent connection didn't stop him from engaging in relations with either woman. In fact, Rick's entire intentions with not only those girls but also their mother were less than wholesome. 
Phoebe was genuinely in love with Rick, but Phoebe's father, Ridge Forrester (Ron Moss) was vehemently against it. Rick and Ridge were at odds for years, and the involvement between Rick and Phoebe only added fuel to an already combustible situation. For Rick to then get involved with Steffy was the ultimate act of revenge, and he relished in the torment it caused Ridge. 
Their relationship hit the skids after Taylor revealed a piece of audio depicting Rick claiming he was only marrying Steffy to stick it to Ridge. Despite that, they still tried to make their relationship work. The damage was already done, though, and they couldn't make it work. There was nothing left between them, and both individuals sought solace in other partners. 
Caroline Spencer wanted to be with Rick so badly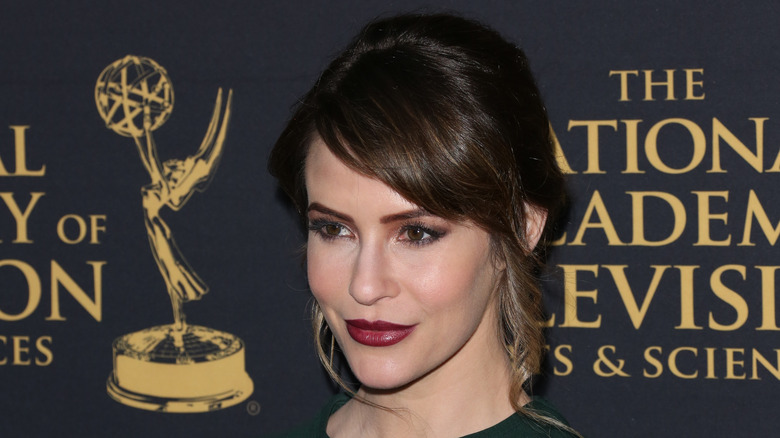 Paul Archuleta/Getty Images
For quite some time, it appeared as if Rick Forrester and Caroline Spencer (Linsay Godfrey) were destined to be together. They came from two of the most powerful business families in Los Angeles. While the Forresters are known worldwide for their fashion empire, the Spencers are media tycoons, and they hold a lot of power. The biggest issue with Rick's relationship with Caroline was her deceit, and how he met Maya Avant (Karla Mosley) so quickly into his relationship. Sparks were flying the moment Rick met Maya, so naturally Caroline felt threatened and wanted to protect her relationship with Rick. 
Caroline went well out of her way to destroy any chance of Rick and Maya connecting or having a successful relationship. After he broke things off with her to be with Maya, Caroline sought help from the worst offender of all: her uncle, Bill Spencer (Don Diamont). Bill attempted to blackmail Maya to give Caroline the edge to keep Rick in her life, but it backfired immensely, and Rick chose Maya once and for all, making it clear he was finished with Caroline. 
What Rick didn't know, however, was that Maya was also keeping secrets, and hers would be the biggest bombshell of all. While she wasn't doing it for nefarious purposes, Maya's secret threatened to turn Rick's silver spoon world upside-down. 
Rick and Maya seemed the most meant to be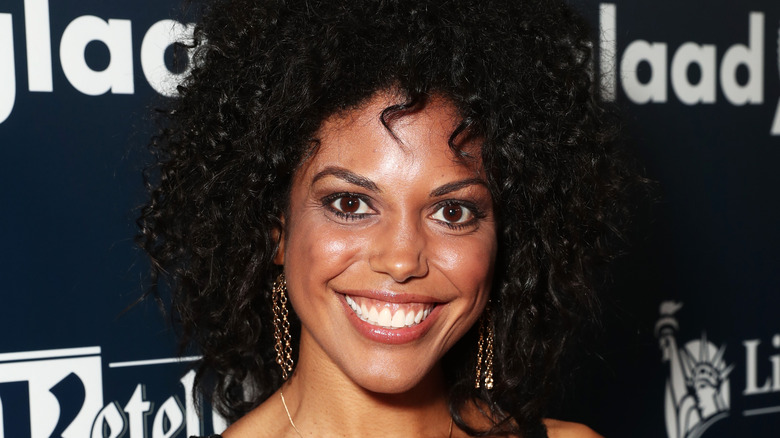 Todd Williamson/Getty Images
With Maya Avant, Rick Forrester was drunk on power. He tore through Forrester Creations as the CEO, making enemies out of his entire family in the process. Everyone wanted him out of power, and they were willing to do whatever it took to stop him. Maya stood by him, but Maya was harboring a secret from her man — she never told him she was transgender. Bill Spencer had possession of this information and was planning on running an expose about everything. 
At first, Rick was stunned by the news once he learned everything. It was a lot for him to process, and many expected him to end his relationship with Maya and move on. However, Rick not only stood by Maya and openly supported her, but he fought against anyone who was harming her. Once they overcame the hurdle of her transition coming to light, the next logical step in their marriage was to expand their family by having a child. With Maya's sister Nicole Avant (Reign Edwards) being in town, they turned to her to make their dreams come true and help them become parents as a surrogate, igniting a new firestorm of drama for their lives in the process. 
Maya and Rick divorced and he left the show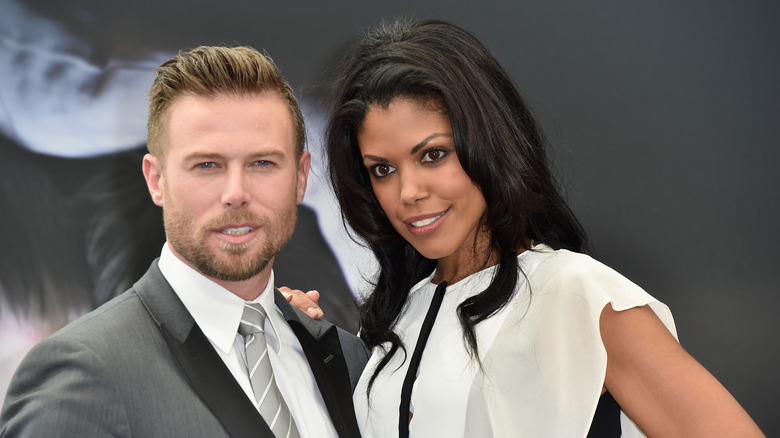 Pascal Le Segretain/Getty Images
Nicole agreed to be the surrogate for Maya and Rick, but it didn't come without reservations. She was young and in a relationship with Rick's cousin, Zende Forrester, so it put a strain on her relationship. However, they overcame that issue, and she ultimately gave birth to a baby girl. She didn't want to hand over the child at first, having become far too attached to the baby she was carrying on behalf of her sister and brother-in-law. 
Shortly after the birth of their daughter, Maya and Rick disappeared from "The Bold and the Beautiful," with no solid explanation for why. Eventually, Maya returned to Forrester Creations without Rick, but she wouldn't go into detail about why their marriage came to an end. Sadly, viewers never got closure because Maya herself was also written off the show, and she hasn't been seen or heard from in quite some time. Rick has rarely been mentioned in the years that have followed, but it would be a seamless transition to bring him back to the mix. 
If Rick ever does make his way back to Los Angeles, most of his previous loves are no longer on the show. The lone exception would be Steffy Forrester, but she's happily married to Dr. Finn (Tanner Novlan).