Why Hallmark's Erin Krakow Didn't Want The Wedding Cottage To End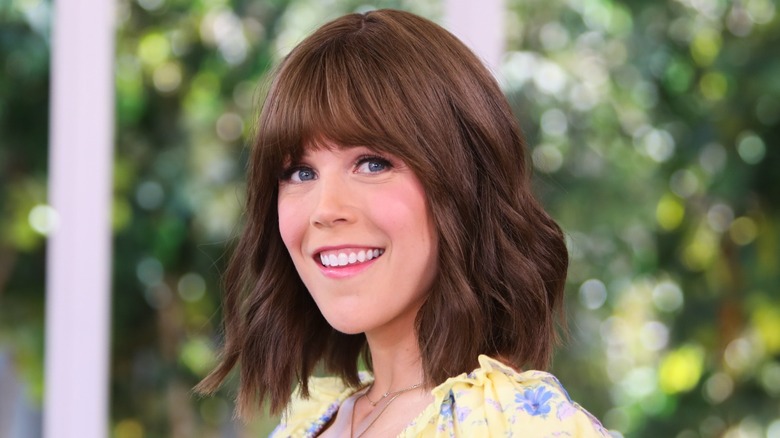 Paul Archuleta/Getty
The Hallmark Channel has made many romantic movies about weddings before, and their latest is no different. "The Wedding Cottage" stars Brendan Penny as Evan and Erin Krakow as Vanessa, author of the wedding guide "Tying the Knot," who's tasked with planning a dream wedding for an engaged couple of contest winners. Their dream is to get hitched at the elusive titular location. 
Unfortunately, the wedding cottage needs a lot of renovations to host a wedding — and the homeowner Evan is not interested. Other snafus include the ticking clock — Vanessa has to turn the wedding cottage into a dream wedding destination in five weeks before the groom is deployed. She must persuade Evan to work with her on fixing up the place to make the dream wedding happen.
The film premiered as part of Hallmark's Spring Into Love lineup for 2023. The behind-the-scenes process of filming was a hugely enjoyable one, and star Krakow went as far as to say she wished the production would never end.
The actor confirmed that it was a great experience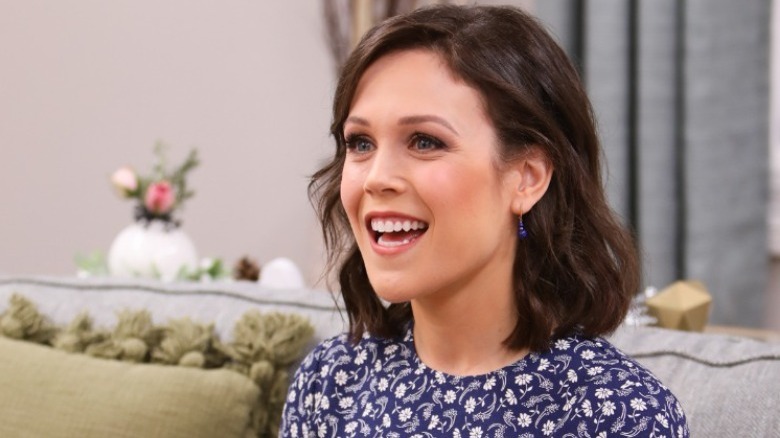 Paul Archuleta/Getty
In an interview with Southern Living, Erin Krakow discussed the making of "The Wedding Cottage." She described the atmosphere on set and how it was hard to keep a straight face while filming promotional videos. "We would try to make a video to say watch the movie or whatever and we would just lose it," Krakow admitted. "Laughing so hard we're crying. So it's not an exaggeration when I say we had the greatest time. We really did."
It does not take that long to film a Hallmark movie — only about 15 days, on average. After the shoot is done, it takes about two weeks to edit everything together. Although the efficiency keeps shooting costs down and means more Hallmark movies can be made and released, Krakow did not want to leave "The Wedding Cottage" behind after just three weeks. "We had a lot of fun. It was so, so much fun," she gushed, and others agreed.
As the actor revealed, "I had crew members coming up to me saying, 'I wish this was a series,' 'I wish we could keep going' because there was just such a great vibe on set." Likewise, she added, "So know that when you're watching that it was a really good time for everyone making it."
Krakow's costars agree that filming was lots of fun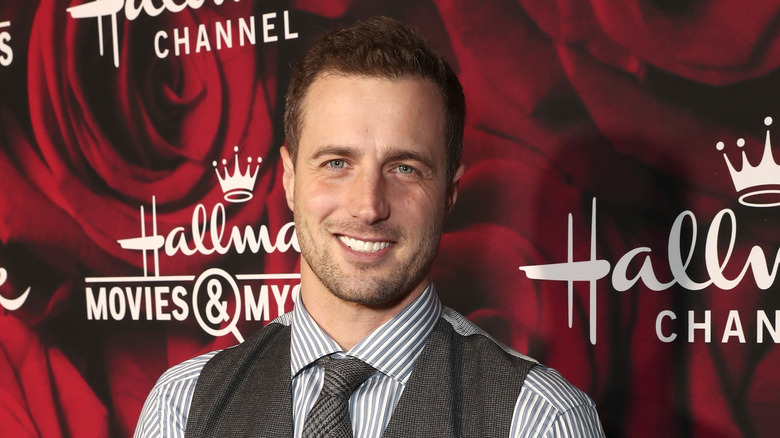 Todd Williamson/Getty Images
Erin Krakow wasn't the only actor on set who thoroughly enjoyed the experience. In an interview with TV Goodness, her leading man, Brendan Penny, shared that the two of them worked really well together and had a great time collaborating. "I normally laugh a lot on set and behind the scenes. But this one was a little laughter overdrive. It was very funny. [Krakow] definitely hits my funny bone for sure," he said. 
Elsewhere, Drew Henderson, who plays Scott in "The Wedding Cottage," aka the contest-winning groom, detailed how well everyone got along behind the scenes with Survived the Shows: "This movie was a BLAST to make. ... Erin Krakow and Brendan Penny made us feel so welcome, and by the way, they are hilarious to work with. The green room was usually full of laughter and we got to know each other really well between takes."
It seems that behind the cameras, the cast and crew were having just as much fun making the movie as Hallmark fans did watching it — and that's despite the on-screen tension between Krakow and Penny's characters in the beginning.