The Famous Days Of Our Lives Role Originated By Hallmark Star Casey Deidrick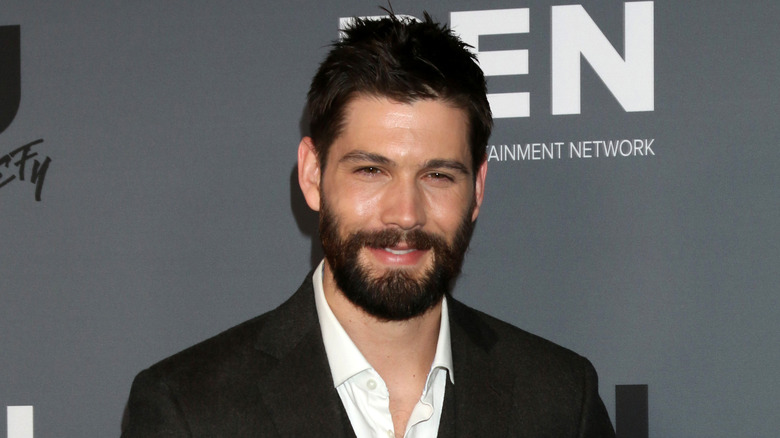 Kathy Hutchins/Shutterstock
Casey Deidrick is an actor many Hallmark Channel viewers might recognize thanks to his appearance in the popular Christmas movie, "A Very Merry Bridesmaid," but it might surprise new soap opera fans that he was the first actor to play one of the most popular characters in "Days of Our Lives," too. Deidrick seemed destined to be a professional skateboarder when he got his start in acting with small roles in such shows as "Wizards of Waverly Place" and "90210." Then, he landed his first and only soap opera role to date.
The 36-year-old actor originated the role of Chad DiMera in 2009, portraying him first as Chad Peterson — a young man unaware his biological father is the villainous Stefano DiMera. Long before Chad became one-half of a super couple with Abigail Devereux – or Chabby, as fans like to call them — he was a young, fresh-faced teen involved in a love triangle with Mia and Will. 
Deidrick played Chad DiMera for more than four years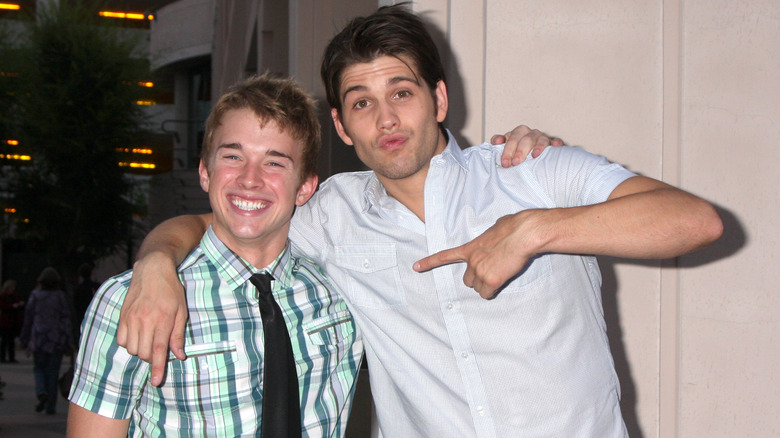 Kathy Hutchins/Shutterstock
From 2009 to 2014, Deidrick helped establish the character of Chad DiMera in "Days of Our Lives," who first comes to Salem as the ex-boyfriend of pregnant teenager Mia McCormick, who sells the baby she shares with Chad to Nicole Walker. Nicole, pretending she hasn't miscarried her own child with EJ DiMera, swaps baby Grace with Sami Brady's newborn, Sydney, who is also fathered by EJ. Trying to win Mia back, Chad learns of his daughter, but it's too late and Grace dies soon after from a bacterial meningitis infection. 
Chad also learns his mother, Madeline, had once worked as a prostitute alongside Kate Roberts. When he confronts his mother, she falls and dies from a brain aneurysm, but Chad's father blames him, causing them to become estranged. Shortly after, Chad learns from Kate that his biological father is actually Stefano DiMera. 
Chad struggles with his new identity but eventually bonds with his siblings, Lexie Carver and EJ DiMera. He also becomes close friends with Will and Sonny. Although Chad begins a relationship with Abigail, he falls for her best friend, Melanie, and catches the attention of Gabi Hernandez, who schemed to win his affection. Eventually, Chad and Abigail reunite, only for Chad to be misdiagnosed with a brain tumor and later shot at Sami and EJ's engagement party. He is sent to Boston for surgery. When he returns to Salem, Chad is played by the current actor, Billy Flynn. 
His Hallmark movie is a favorite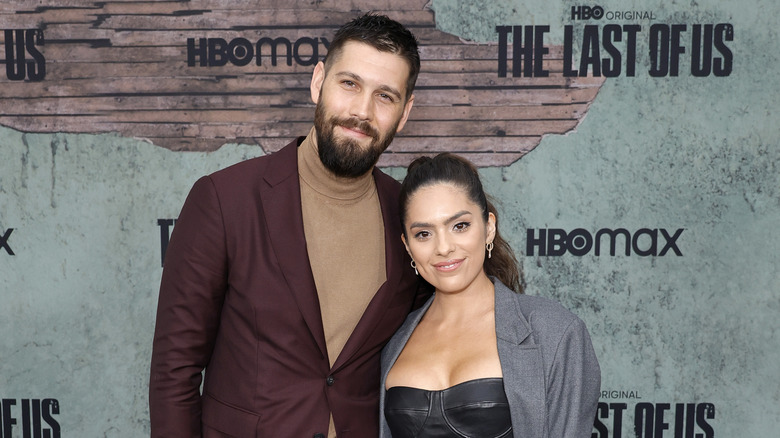 Frazer Harrison/Getty Images
Since leaving "Days of Our Lives," Deidrick has appeared in numerous shows and movies, including The CW series, "In the Dark," MTV's "Teen Wolf," and the romance-novel-turned-streaming series, "Driven." He's also in a heavy metal band called And I Still Rise, but in 2021, he appeared opposite Emily Osment in the Hallmark Channel movie, "A Very Merry Bridesmaid."
In the movie, Deidrick plays the handsome former crush of Osment's character, whose 30th birthday on Christmas Eve gets overlooked when her future sister-in-law asks her to be a bridesmaid at her wedding. She reunites with her brother's best friend, Drew (played by Deidrick), who is determined to make her birthday special as they prepare for the wedding. Even though his IMDb profile doesn't list any current projects, Deidrick is active on Instagram, where he has posted modeling and red-carpet photos and shared his love for video games, including "The Last of Us" and "Mass Effect."