Donald Trump's New Book Could Have King Charles Calling His Lawyers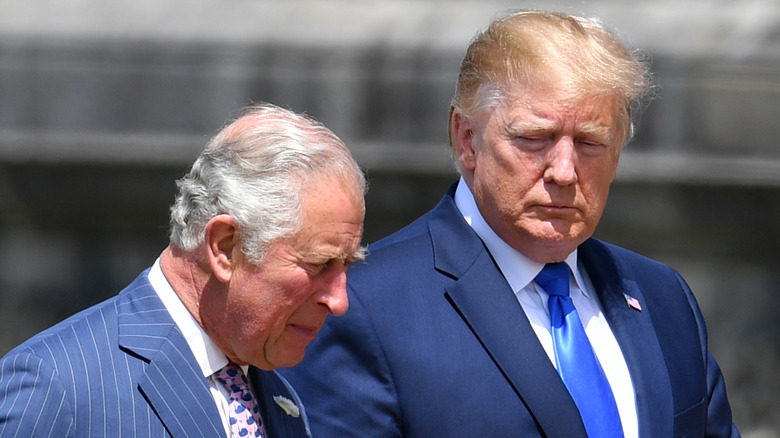 Jeff J Mitchell/Getty Images
It looks like Prince Harry's memoir, "Spare," isn't the only book that will be sending King Charles III into a tailspin this year. Rumor has it that Charles' own words will be featured in another book without his permission; this time, the book is by none other than Donald Trump. 
Trump is following in the footsteps of his predecessors by releasing a book that aims to give some insight into his presidency, as well as an inside look at how famous folks felt about him before he took office. On Tuesday, April 25, the book, titled "Letters to Trump," will hit stands. As the name suggests, the book will be composed of letters that have been sent to Trump over the course of his life by public figures. Trump's new book will reportedly include messages from celebrities and politicians, including Princess Diana and reportedly, King Charles. Timing really is everything, and in this case, as far as Charles is concerned, Trump's timing couldn't be much worse.
Charles' words will be published without his permission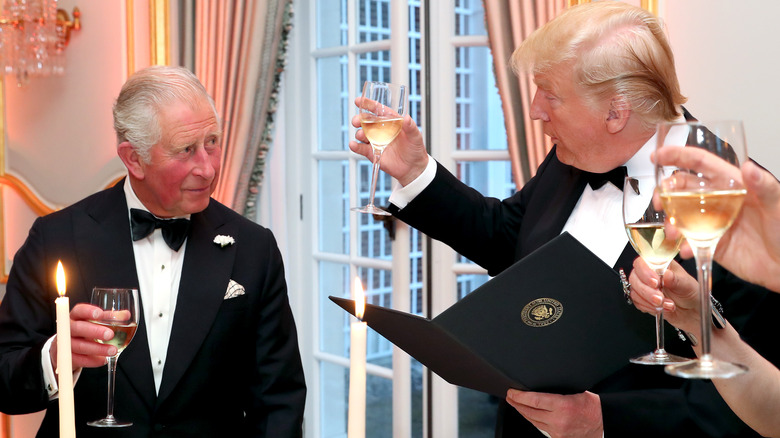 Chris Jackson/Getty Images
In the past, Donald Trump has been very open about his appreciation and respect for King Charles III, so one might expect that the correspondence that will be included in his book will be a positive one. Yet, it's reported that Charles did not agree to have his private letter published in a book and put on display for the world to see. The fact that said collection of letters will be released less than two weeks ahead of Charles' coronation only acts to make the slight worse.
The letter from Charles that will allegedly appear in the book is nearly 30 years old, as Charles sent the letter to Trump back in 1995. In it, he thanked Trump for making him an honorary member at Trump's now-famous Florida resort, Mar-a-Lago. The letter also allegedly includes Charles telling Trump that he'd like to visit Mar-a-Lago, as well as inviting him to go to London to visit the Prince of Wales' Institute of Architecture. Trump has said previously that he, Charles, Queen Camilla, and Melania hit it off, so it's easy to see why he'd include correspondence with Charles in his book that's focused solely on public figures who he gets along with. However, how Charles will feel about it, especially considering his recent experience being featured in high-profile books against his wishes, remains unknown.