Meghan Markle Denies She's Skipping The Coronation For This Reason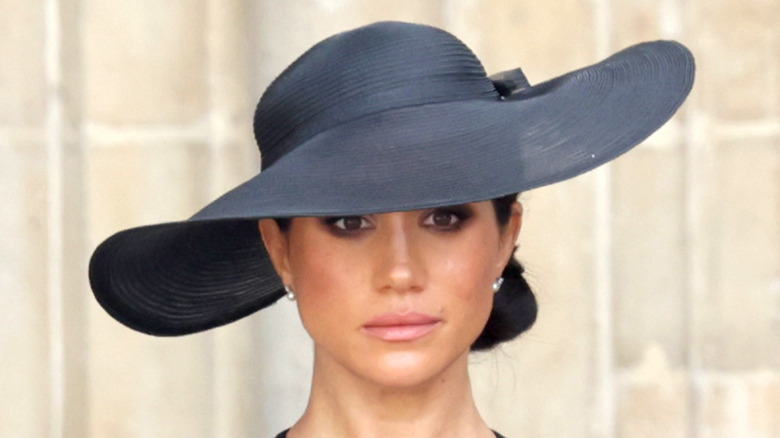 Chris Jackson/Getty Images
A select 2,000 people are set to attend the coronation of King Charles III on May 6, 2023 at Westminster Abbey. One of those people will be Prince Harry. But he will be there alone, without his wife Meghan Markle and their kids, Prince Archie and Princess Lilibet. After lots of speculation, Buckingham Palace finally confirmed Harry and Meghan's coronation plans less than a month before the big day. There had been potential security concerns about the Duke and Duchess of Sussex attending the big event, and of course, there's the very public rift between the Sussexes and the rest of the royal family that could cause some coronation day drama.
The world got some behind-the-scenes looks at royal life from the Sussexes' perspective from the Netflix docuseries "Harry & Meghan" and Harry's memoir "Spare," which served to highlight some of the reasons behind the family falling out. But it was in March 2021 that the first real bombshells about the royal rift made worldwide news when Harry and Meghan sat down for a candid interview with Oprah where they talked about, among other things, how a member of the royal family had commented on what color skin Harry and Meghan's baby would have. There's speculation that the fallout over that incident and how then Prince Charles reacted to it played a role in Meghan staying home for the coronation. But Meghan's denying it.
Meghan Markle's exchange of letters with King Charles didn't impact her coronation decision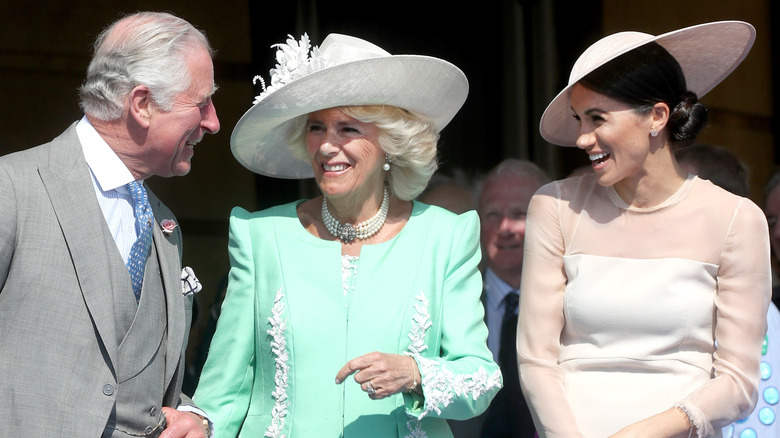 Chris Jackson/Getty Images
Here's the background on what happened after the Oprah interview that makes some people think that it's why Meghan's not coming to the coronation. Allegedly, according to The Telegraph, after the infamous Oprah interview, then Prince Charles wrote to Meghan Markle about what they'd said. Meghan reportedly responded to give more context to the comment about Archie's potential skin color, telling him who had said it and explaining it was more about showing an issue of "unconscious bias" as compared to racism.
But NBC News has reported hearing from a spokesperson for Prince Harry and Meghan who refutes the idea that the letters exchanged between Charles and Meghan had anything to do with Meghan's coronation day decision. "The Duchess of Sussex is going about her life in the present, not thinking about correspondence from two years ago related to conversations from four years ago. Any suggestion otherwise is false and frankly ridiculous."
Whether the issues reportedly raised in the letters ever get resolved, we may never know. But what we do know is that on May 6, Meghan will be celebrating Archie's birthday while Harry attends the coronation.