PR Expert Believes Harry's Reception At Coronation Will Look Entirely Different Behind The Scenes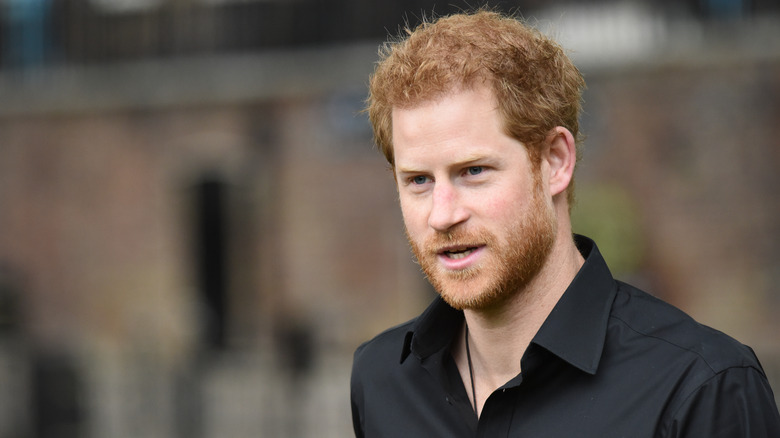 LINGTREN.COM/Shutterstock
After The Duke and Duchess of Sussex, Prince Harry and Meghan Markle, were officially invited to the upcoming coronation of King Charles III, royal fans waited on bated breath to find out whether the couple would attend. After all, with all of the controversy stirred up by the revelations Harry made in his best-selling book "Spare," many wondered how the youngest son of King Charles would be able to look his father, step-mother, and brother in the face. In the book, Harry discussed a physical altercation he had with his brother William, Prince of Wales, and also detailed other not-so-flattering claims about his family. 
When it was officially announced that Harry would attend the coronation but Meghan would stay home with the couple's two young children, the decision seemed to make sense to most. Many even called Meghan's decision to stay home classy and appropriate so as not to steal the spotlight from The King on what is arguably the biggest day of his life. Even so, much speculation has been circling as to how Harry will be received and what his motivations might be for attending the coronation. 
A friend of Harry's told People that, "This is about a son showing up for his father rather than the optics of the institution." But one PR expert thinks Harry's show of support for his father may not be enough to smooth things over. 
What the expert expects to happen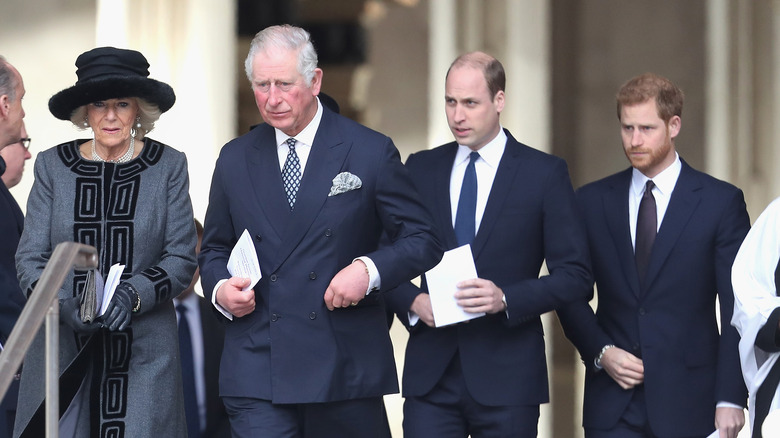 Chris Jackson/Getty Images
Kieran Elsby, director of Media Global PR, told The Mirror that he feels Harry is likely to receive a chilly reception at the coronation, and while the royal family will, as always, smile for the cameras when reunited, things are likely to look different behind the scenes.
"I think Harry may find the coronation tough," Elsby explained. "I suspect he will get a few photo opportunities near immediate family members, that will be all over magazines stateside, but away from the cameras, behind closed doors, I feel he won't be acknowledged."
Elsby went on to explain that he imagines Harry's family will be wary of saying much to him of a personal nature and are likely to avoid spending much time with him privately because any interaction could, in theory, become fodder for future interviews, docuseries, or books. "After all, whatever is said, may end up in a new book or tv interview. So everyone will be careful not to be alone with him," he said.