Royal Expert Claims Royal Family Is 'Relieved' That Meghan Markle Is Skipping The Coronation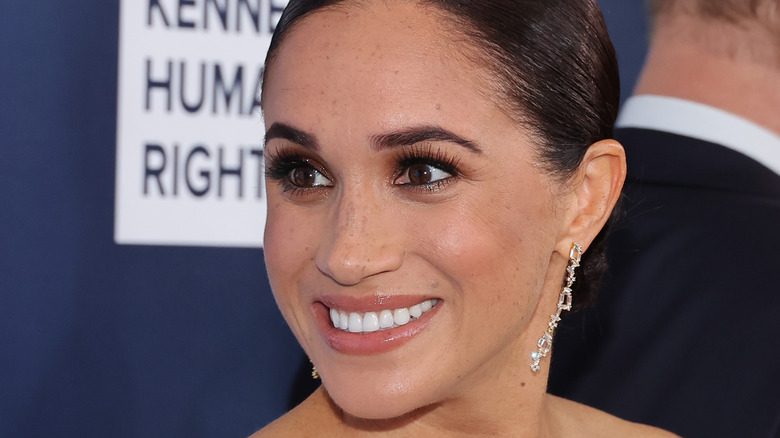 Mike Coppola/Getty Images
King Charles' coronation is fast approaching, and royal watchers all over the world will be keeping their eye on any and all interactions that the royal family has with Prince Harry, who is expected to make the trip across the pond in support of his father despite the two being at odds for quite some time. After a great deal of speculation, Buckingham Palace confirmed that the Duke of Sussex will be in attendance at the celebration, though he will not be joined by his wife. "Buckingham Palace is pleased to confirm that The Duke of Sussex will attend the Coronation Service at Westminster Abbey on 6th May. The Duchess of Sussex will remain in California with Prince Archie and Princess Lilibet," the statement read, according to People magazine. 
The trip to the U.K. will mark Harry's first visit since he attended the funeral service for his grandmother, Queen Elizabeth II, in September. And while there has been a lot of chatter about why the Duchess of Sussex won't be making an appearance, a source tells People that things have "become so personal. Maybe what they wanted wasn't achieved, but at the end of the day, he's going there to support his dad." And while King Charles and Queen Camilla are highly unlikely to share their feelings on Meghan's decision to sit out the coronation, a royal expert has weighed in on how the royal family probably feels about it. 
Meghan Markle may have made a good decision to skip King Charles' coronation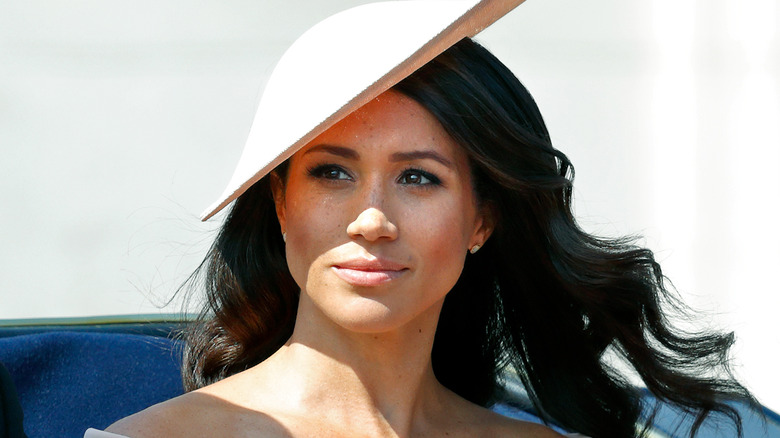 Max Mumby/indigo/Getty Images
While some people may think that Meghan Markle's decision to skip King Charles' coronation is disrespectful or a slap in the face to the royal family, one royal expert actually thinks that it is the right move — and suggests that the royal family is actually relieved that she won't be attending. "I think Meghan not attending is a huge relief for everybody involved. She knows that if she turns up, the story will become about her. All cameras will be trained on her to see, you know, 'How does she look? Is there a nervousness in her eyes?' All those things," royal expert Nick Bullen told Us Weekly. "If you are being positive about Meghan, she's done the right thing by not making herself the story," Bullen added.
Instead of making herself part of the spectacle, the Duchess of Sussex is rumored to be holding a small birthday party for Archie, who will turn 4 on May 6. Meanwhile, Harry isn't expected to stay in the U.K. very long. Former royal butler Paul Burrell tells The U.S. Sun that the Duke of Sussex is "not going to hang around" after the festivities have concluded. He is expected to hop on a plane at the earliest convenience and jet home to his wife and kids.