Here's What Casper Star Devon Sawa Looks Like Now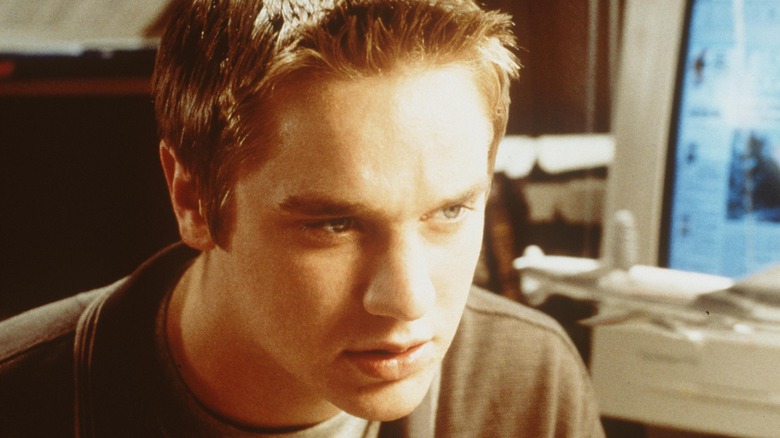 Getty Images/Getty Images
There's one phrase that will always be synonymous with Devon Sawa: "Can I keep you?" That's the phrase that Sawa's character famously whispers during the iconic slow dance scene in "Casper." At the time, the baby-faced actor was still barely a blip on Hollywood's radar. But "Casper" changed everything for him. The sweet utterance in particular made Sawa an instant celebrity and cemented his place among the Hollywood teen heartthrobs of the time. Although he spent years trying to outrun his dreamboat image, Sawa's performance in "Casper" remains the object of googly-eyed affection to a sizable portion of '90s kids — a fact that the star has come to embrace over the years.
"Casper" was only the beginning for Sawa, and the veteran actor continues to reinvent himself. These days, his resume has beefed up considerably. In addition to numerous television roles, Sawa is also loyal to his cinematic roots. In 2020, he starred in the spooky thriller "Hunter Hunter." He also played a leading role in 2022's "Gasoline Alley" alongside Bruce Willis and Luke Wilson. In addition to his career moves, he also switched up his look — from teen idol to buff star. After all these years, we're happy to report that Devon Sawa is still a hottie.
Devon Sawa started acting at age 8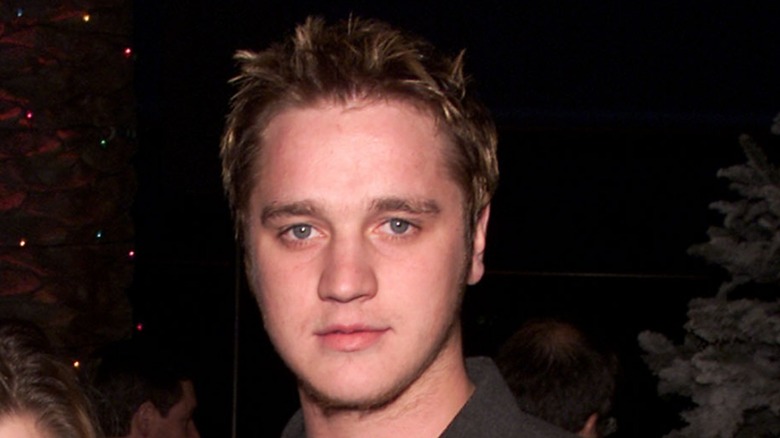 Kevin Winter/Getty Images
As an energetic kid and a self-professed troublemaker, Devon Sawa got an early start in show business. Thanks to his antics in the classroom, Sawa's fifth-grade teacher had an interesting suggestion for his parents: "If I wanted to be the class clown — I was trying to be the center of attention all the time — that maybe I should try theater. I did. And that's how it all started," Sawa told Inverse. After a stint in the theater, Sawa began taking on more serious roles, but there were some hiccups along the way. When he was around 9 years old, the Canadian actor was fired from a toy commercial. Apparently, young Sawa was struggling to hold the toy correctly for the camera, so he was ushered off-set. Undeterred by the experience, he continued booking gigs until his breakout role in "Casper."
Sawa is well-aware of the consequences of childhood fame. However, he considers himself one of the lucky ones thanks to his positive experiences. "I had a really good childhood in the business," Sawa told OK! Magazine, "It's very common to hear about the stories of child actors not having a good time and those all existed, those are just the stories that make it to press. I had a phenomenal time with the people I worked with and the traveling." Sawa also credits his acting career for strengthening his relationship with his mother.
'Casper' was Devon Sawa's breakout film
Devon Sawa hit the big-time in 1995 when he appeared in the beloved film "Casper." In the movie, Sawa played a reanimated version of the famous friendly ghost. It was undoubtedly the launching pad for Sawa's entertainment career. As it turns out, the stars were perfectly aligned for it.
His journey to "Casper" started with an audition tape that Sawa recorded in the foyer of his home in Canada. On the tape, the budding actor demonstrated his slow-dancing skills. "I had this older actor come over and help me with it and he just convinced me to do the dance," Sawa told E! News. "And I just got into it, twirled around the room as if I was dancing with a girl, as if I was pretending that she was with me." Two weeks later, the junior actor was summoned to Los Angeles. 
"Casper" was a breakthrough for the rising star. Although he went on to enjoy a monumental acting career, Sawa still marvels over the impact of his short appearance in the film. In 2020, Sawa revealed on Twitter that the script for "Casper" was re-written at the last minute in order to include the scene where Casper briefly returns to his human form. "I'm very fortunate [Brad Silberling] chose me 'cause I'd be lying if I said it didn't start a 30-year job that I love," the actor wrote.
Sawa landed 'Now and Then' with the help of his 'Casper' co-star, Christina Ricci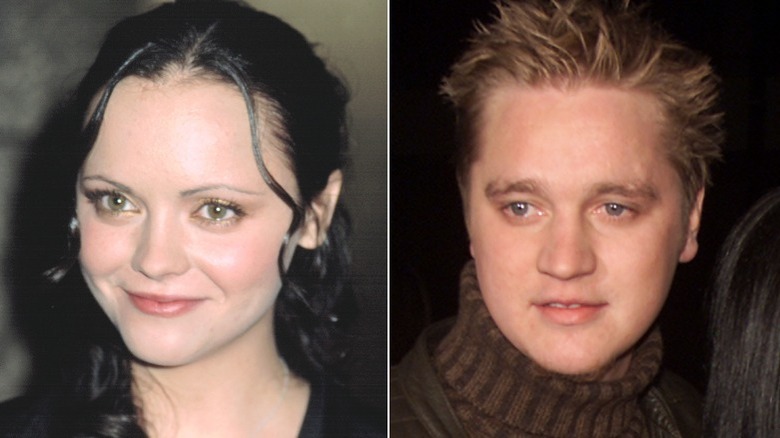 Kevin Winter/Getty & Everett Collection/Shutterstock
Devon Sawa struck up an instant friendship with fellow actor Christina Ricci. In a 2019 interview with Vulture, Sawa recalled meeting Ricci for the first time on the set of "Casper." Although he was initially intimidated by her confident, shot-calling demeanor, Sawa recalled, "She warmed up quickly. We had chemistry right away, I think. We clicked as friends really quickly." Less than a year after "Casper," Sawa and Ricci reunited on the set of "Now and Then." The film was another monumental steppingstone in Sawa's career.
In 2022, Sawa credited Ricci for helping him snag the role, in which he played the antagonistic Scott Wormer. "I'm not 100% sure but I think Christina suggested me for it," Sawa told Us Magazine. "I auditioned and put myself on video cassette again and a few weeks later I was in Atlanta, Georgia, shooting it. I think Christina had put in a good word for me before the audition."
For Sawa, the set of "Now and Then" was like summer camp. The actor also confirmed to Us Magazine that he'd had a crush on his female co-stars — all four of them. All these years after "Casper" and "Now and Then," Sawa says that he still has a good relationship with Ricci. The Hollywood icons still show their support for one another.
Devon Sawa tried to break free from his teen heartthrob image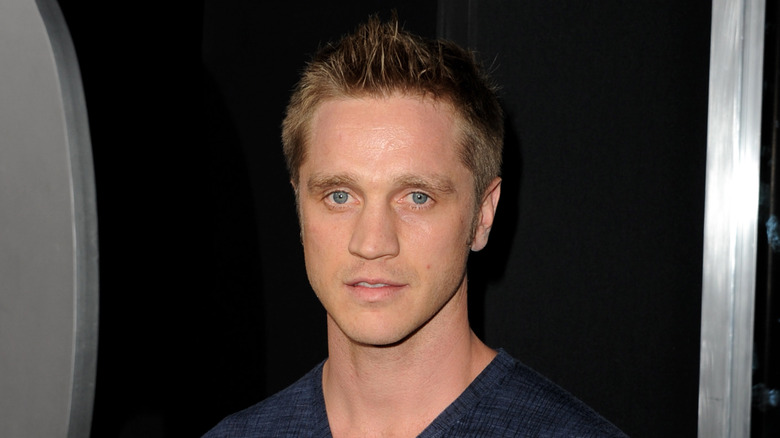 Kevin Winter/Getty Images
Following the success of "Casper" and "Now and Then," Devon Sawa was officially a full-blown movie star. But acting wasn't his only claim to fame. Sawa was also dubbed the ultimate Hollywood heartthrob by teen magazines. The actor became a staple in publications like "Bop" and "Tiger Beat," with each new issue containing a glossy poster of his face, or an overly romanticized article about him. For Sawa, it was a strange and deeply uncomfortable aspect of fame. "I never wanted to do them. They were always pushed on me, those teen magazines," he told E! News. 
Sawa loathed his teen heartthrob status. In an effort to subvert the "pretty boy" trope, he started going after edgier roles. Sawa underwent a trippy transformation in 1998, when he played a liberty-spiked drug dealer in "SLC Punk!" In 2000, Sawa played a deranged Eminem fan for the rapper's hit song, "Stan." For the role, Sawa traded his signature swishing locks for a bleached-out buzzcut. 
"I had to smoke pot in movies and I had to be in a hip-hop video," Sawa told The Independent in 2022. "That's what I felt like I had to do to get away from 'Can I keep you?' Everybody wanted to hear, 'Can I keep you?' It drove me nuts."
Devon Sawa's role in 'Final Destination' was career-defining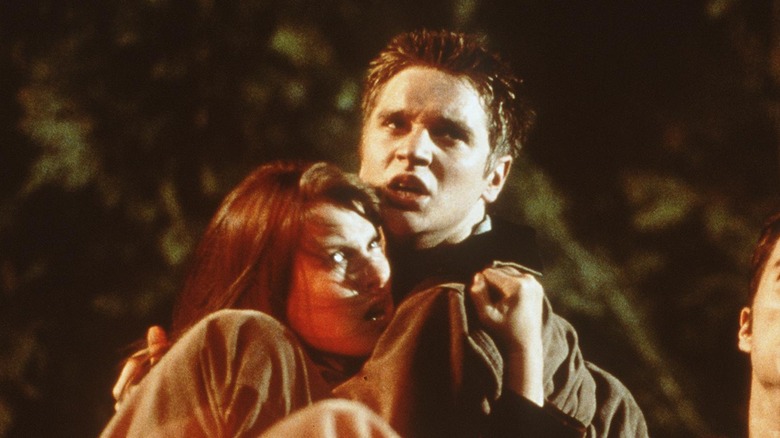 Getty Images/Getty Images
In 2000, Sawa embarked on another career pivot when he starred in the horror film "Final Destination." The eerie thriller depicts a young man who realizes that he's being stalked by death. The film became a cult classic and sparked four subsequent movies. Despite the success of "Final Destination," Sawa dropped out after the first installment of the film. As he later explained, there were no hard feelings regarding his departure. "It was a mutual decision between the producers and agents. They went a different way," he told Men's Health in 2022. "I've gone to some of the later premieres, and I still keep in touch with a lot of the producers and directors. So I'm still a fan, and I'll definitely watch the next one." Still, "Final Destination" cemented Sawa's place as a scream king.
After "Final Destination," the actor received countless acting opportunities. "They would throw me some money and say, 'We need you to do this,'" the actor explained to E! News. However, Sawa admitted that none of those projects were quite as meaningful to him as "Final Destination."
Devon Sawa disappeared from the screen for awhile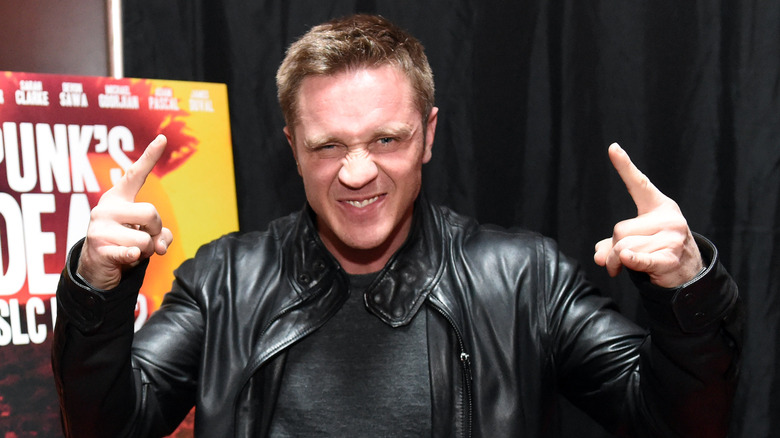 Fred Hayes/Getty Images
By the early aughts, Devon Sawa reached the peak of his stardom. But it wasn't long before the actor experienced the other side of the coin. For starters, Sawa was frustrated with the direction of his career. He found refuge in the party scene, but his drinking left him in a spiral. As Sawa told E! News, "I was burnt out, I had been working since the age of 8... I had worked a lot, and at the end, it was more about what clubs or parties, it wasn't really about the work anymore." After 15 years of non-stop work, a hiatus was clearly in order. With the support of his manager and agent, Sawa stepped away from acting in 2004.
Sawa's time off-screen was well spent. "I went back to Vancouver and got sober," he told The Independent. "After a couple of years, I met my wife and we went away to southeast Asia." Sawa also took the time to explore new passions, including martial arts. At the time, he considered leaving show business for good. 
In 2008, Sawa snagged an audition for "Max Payne." He was ultimately passed over for the role, but the experience helped revive his passion for acting. At long last, the reformed teen heartthrob was ready for a splendorous comeback. "All of a sudden I had a new manager and I thought, 'Let's give it another shot,'" Sawa recalled. "I felt like I had a reset."
He's had an impressive television career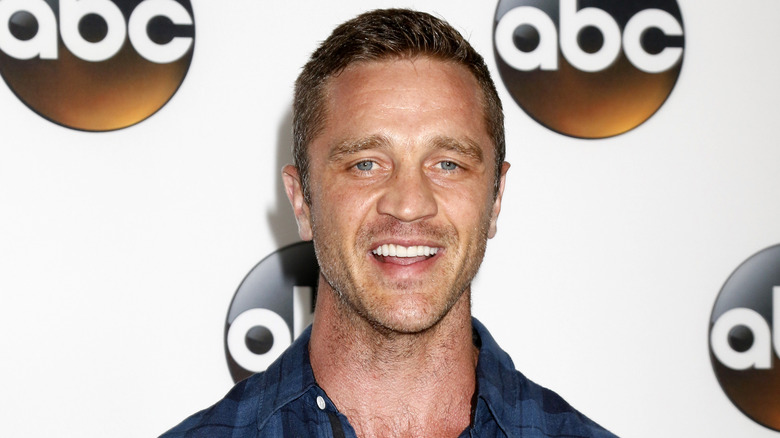 Kathy Hutchins/Shutterstock
Devon Sawa is definitely in the midst of a renaissance. In addition to starring in films like 2019's "The Fanatic" and 2020's "Hunter Hunter," Sawa's television career is flourishing. In 2021, Sawa nabbed recurring roles in the horror series "Chucky." He's also appeared in other notable television shows, including "Magnum P.I.," "Hawaii Five-O," and "Nikita." In 2022, Sawa guest-starred in the HBO Max series, "Hacks." In the episode, Sawa's character has a steamy one-night encounter with the show's much-older protagonist, Deborah Vance. When asked about the role, Sawa told The Independent, "I don't know whether there was a little bit of 'Let's cast the old '90s heartthrob' going on. Maybe. I don't know. [But] it didn't feel that way."
Sawa's "Hacks" episode was so memorable that it earned him an incredible honor — an Emmy submission. Sawa gushed about the experience to Us Magazine in 2022, stating, "My proudest career moment was the Emmy submission by producers-HBO for 'Hacks.' I was on cloud nine."
Sawa is a husband and father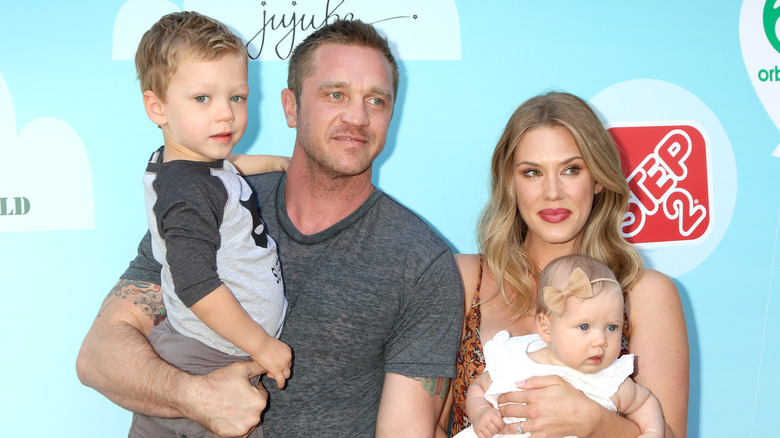 Kathy Hutchins/Shutterstock
During his professional hiatus, Devon Sawa experienced plenty of action in his personal life. In fact, that's when the superstar fell in love with interior designer Dawni Sahanovitch. This lesser-known Hollywood power couple appear to have an incredibly sweet and wholesome family life. In 2022, Dawni posted an adorable tribute to her husband on Instagram. The post featured a throwback photo of the lovebirds from 2007. In the caption, Dawni gushed, "18 years together + 8 married. Happy Anniversary."
In January of 2014, the couple welcomed their son, Hudson. Their daughter, Scarlett, arrived in 2016. The proud papa opened up to People about his newborn daughter, saying, "My wife Dawni and I welcome a beautiful little girl into the world. Please say prayers that she is quiet and calm... Unlike my son, who would shoot himself out of a cannon if we let him." The doting dad eagerly shares parenting moments on his social media accounts. From family vacations to extravagant birthday parties, it's clear that love is plentiful in the Sawa household.
Despite their celebrity status, it's unlikely that the Sawa siblings will follow in their dad's child actor footsteps. "I don't know that I would let my kids do it because it's hit or miss with child actors," the actor told OK! Magazine. "Some children are on that set and they don't necessarily want to be there."
He's been hitting the gym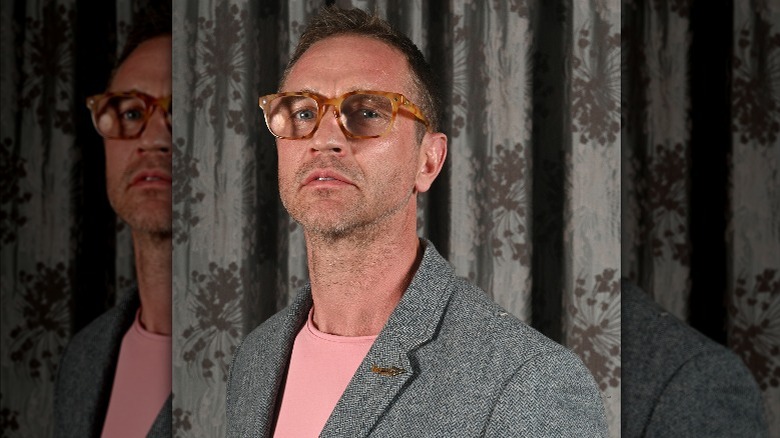 Jody Cortes/Getty Images
Devon Sawa is a stellar dad and a tenacious career man — but those aren't his only titles. The Hollywood icon is also a fitness buff, and he loves to show off his gains. In 2022, Sawa spilled his fitness secrets to Men's Health Magazine. "It's a lot of weight training," he revealed. "I love experimenting with intermittent fasting, what my heart rate needs to be to burn fat. You're always learning. The industry of working out is always changing, and I love learning with it."
Sawa is also an accomplished martial artist with a flair for boxing and mixed martial arts. At one time, he even considered going pro with his combat skills. Speaking about martial arts, Sawa told Men's Health, "I just fell in love ... It just grounded me, and it's been a hobby ever since."
By the looks of his rugged physique, Sawa's fitness rotation is definitely paying off. In 2022, the 44-year-old blessed us with an Instagram post featuring his chiseled abs. The photo proved that his heartthrob reputation truly is timeless.
Devon Sawa returned to his horror roots in the television series 'Chucky'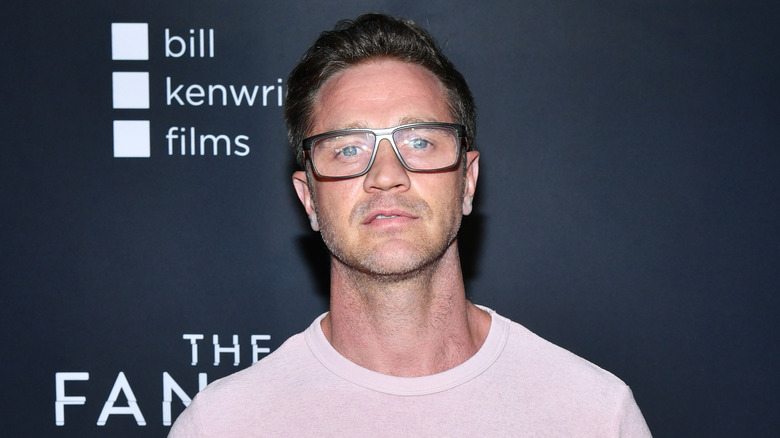 Amy Sussman/Getty Images
As any horror nerd can confirm, there's something about the gory genre that just keeps pulling you in. Perhaps that's why Devon Sawa keeps adding horror roles to his resume. "I always like going back to horror," he told Men's Health in 2022. "It's what I watch, so I want to be in it." Sawa's horror prestige is definitely well-earned. In 2021, the veteran actor joined the cast of Syfy's "Chucky," a television series inspired by the "Child's Play" franchise. "Chucky" carries on the story of the famously murderous Chucky doll, complete with as many chills and thrills as the original.
When Sawa was approached for the role in "Chucky," it was an easy sell for the actor, who was already part of the fandom. "When it came through my emails I was like, 'Oh my god, Chucky!'... This is something that's nostalgic to me — it means a lot to me," he told Entertainment Weekly.
With opportunities like "Chucky," Sawa can have fun while doing what he loves. He hopes that the visibility from "Chucky" will lead to even bigger roles in the future. Speaking to The Independent, Sawa said. "I was in the right place at the right time. I needed a 'Chucky' to get me into other rooms, like 'Hacks.' And now with 'Hacks,' it's going to be even easier to get into those other rooms that I couldn't have gotten into before."
Sawa would love to reprise his role from 'Idle Hands'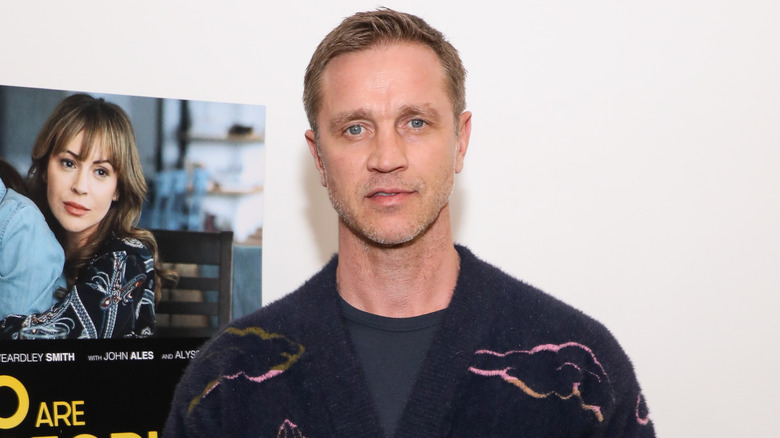 Paul Archuleta/Getty Images
A year before "Final Destination," Sawa cut his horror teeth in the film "Idle Hands," a horror comedy about a teenage burnout and his mysteriously demon-possessed hand. Sawa played the film's main character, Anton Tobias. Although the movie had an uninspired run at the box office — grossing just south of $4.2 million on a $25 million budget — it ultimately achieved cult status. "Idle Hands" had a lot going for it, including iconic cast members like Jessica Alba, Seth Green, and Vivica A. Fox. In 2021, Sawa told CNN that the "Idle Hands" cast wasn't afraid to get weird with their performances. "We didn't hesitate to go there," he stated. "We didn't think, 'What are people going to think?' We were ready, [director] Rodman [Flender], me, and the entire cast were completely original, completely wacky — create this whole world and not care what people are going to think."
In 2022, Sawa performed a skit as Anton Tobias on his Instagram page. The actor captured all of Anton's most memorable quirks — he even feigned an attack from his own hand. The star gave a shout out to his "Idle Hands" co-stars, telling followers, "God, I miss them all." Sawa also seems to be missing Anton Tobias, because he's been open about his desire to reprise the role. In 2022, the actor told Us Magazine, "I've also wanted to revisit Anton Tobias from 'Idle Hands.'"
His tweets have caused a stir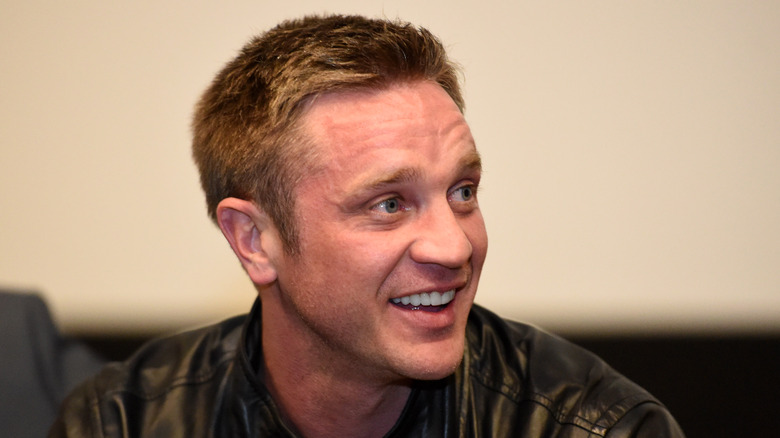 Fred Hayes/Getty Images
When it comes to social media, Devon Sawa is an open book. Over the years, he's entertained us with fake Twitter feuds, life updates, and of course, a ton of '90s nostalgia. Like any over-sharer, Sawa has been known to cause an occasional stir. On a few hilarious occasions, he's even had to put his foot in his mouth. Amid the utter weirdness of 2020, Sawa tweeted about the woes of remote schooling, writing "My son's teacher via zoom, 'Hudson, can you tell your daddy to put some pants on. We can see him in the background.'" Naturally, others were quick to point out the overall inappropriateness of the whole scenario. Sawa later spoke with Entertainment Tonight about the cringe-worthy tweet, explaining that it was all a joke and none of it actually happened.
In 2023, Sawa fired off another controversial tweet. This time, the star claimed to have been sitting behind singer Tems and her gorgeous yet infamously view-obstructing gown at the Oscars. Again, the tweet turned out to be a joke — Sawa wasn't even at the event. He eventually deleted the viral tweet (via People). Despite the occasional cringe post, Sawa's digital presence is pure gold. Plus, to those who yearn for the simple magic of '90s cinema, Devon Sawa is the ultimate fix.