The Royal Children's Favorite Movies Are Totally Relatable — And Not A Princess Flick In Sight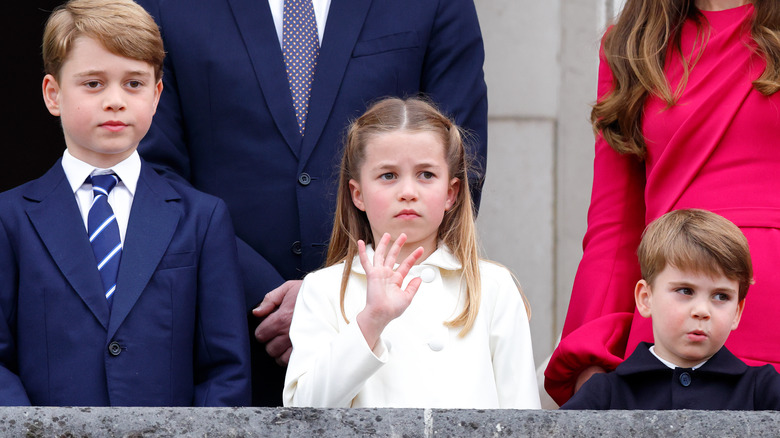 Max Mumby/indigo/Getty Images
Disney movies have been a favorite of children for generations now, and the children of William and Catherine, Prince and Princess of Wales, are no exception to that rule. While countless children have fantasized about being the prince or princess in Disney's countless fairytales from "Cinderella" to "Beauty and the Beast" to "Frozen," Prince George, Princess Charlotte, and Prince Louis are actual living, breathing royalty whose parents' real-world wedding arguably topped the lavishness, fame, and beauty of even the most beloved Disney characters. So it makes sense that the movies centered around princesses aren't actually their favorites. 
Instead, the royal children prefer the make-believe worlds that center around characters that are not only not living in castles and palaces, but aren't even human. Arguably, some of Disney's best films focus on protagonists of the non-people variety. So which ones do the future rulers of the United Kingdom love most?   
The royal kids' favorite movies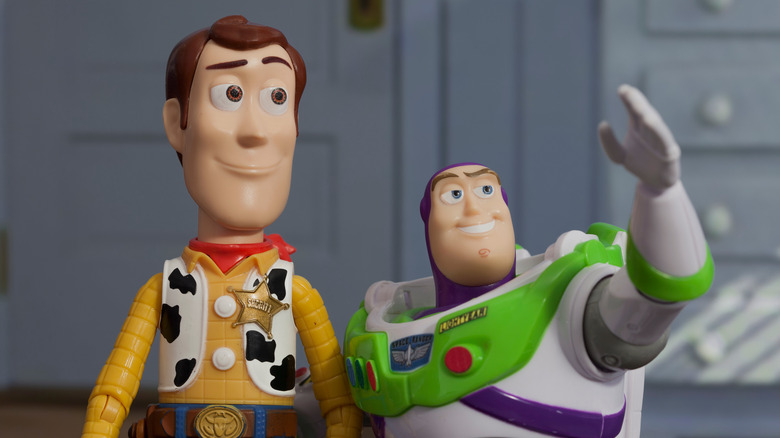 Willrow Hood/Shutterstock
It was previously revealed that Prince George, now second in line to the throne after his father, William, loves the critically acclaimed Disney classic "The Lion King" (via Romper). And we can't help but wonder whether the song Simba sings when he's a cub called "I Just Can't Wait to be King" has something to do with George's ability to relate to the movie. And while, yes, "The Lion King" technically is about royalty, albeit animal royalty, it isn't the only Disney movie George loves. In 2018, Kate Middleton also revealed that George loves the Disney/Pixar film "Coco," which centers around a young boy's love of music. 
George's younger sister, Charlotte, is also a Disney fan. The Princess of Wales told volunteers during a recent visit to The Baby Bank in Windsor that her daughter Charlotte is a "huge fan" of "Toy Story." The young princess also spent last summer singing and dancing to the hit song "We Don't Talk About Bruno" from the film "Encanto."