Alicia Witt From Hallmark Has Been In So Many Shows (Including Friday Night Lights)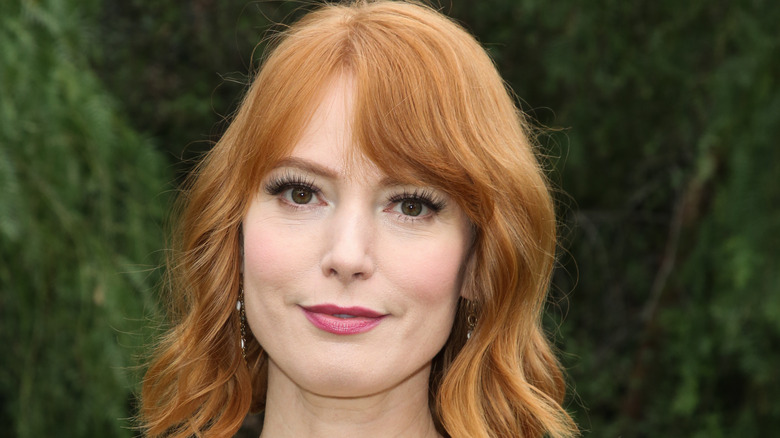 Paul Archuleta/Getty Images
Alicia Witt has made a huge splash at Hallmark, but you've likely seen her come across your screen at one time or another, as the actor has appeared in so many iconic TV shows over the years. Witt was first discovered by famed director David Lynch as a child. Lynch went on to cast Witt in the movie "Dune" and his iconic TV series "Twin Peaks." She later moved on to other acting roles in films such as "Mr. Holland's Opus" and "Vanilla Sky." However, TV has always seemingly been her forte.
During her career, Witt has become a staple on The Hallmark Channel, appearing in some of the network's fan-favorite movies such as "Backyard Wedding," "A Very Merry Mix-Up," "Christmas at Cartwright's," "I'm Not Ready for Christmas," "Christmas List," "The Mistletoe Inn," and more. In 2023, fans noticed that Witt hadn't been cast in any Hallmark films in the prior two years. However, the actor took to Twitter, revealing that the changes at the network had led to some oversights and that she would gladly return to the Hallmark family in the future.
Meanwhile, if you're looking to see the actor in other projects, you've got plenty to choose from. She's held roles in many television shows throughout the decades, and you may be surprised to see her impressive resume.
Alicia Witt has appeared in so many iconic TV shows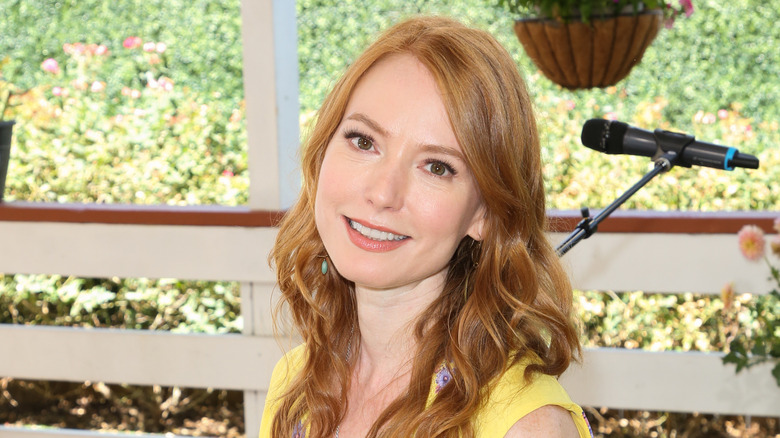 Paul Archuleta/Getty Images
Alicia Witt's first big television role may have been in "Twin Peaks," but it certainly wasn't her last. The prolific actor also held roles on TV shows such as "Cybill" and "Ally McBeal" in the early days of her career. She even portrayed the character of Amy Safir on the HBO hit series "The Sopranos." Although Witt only appeared in one episode, her role was very memorable, as she shared scenes with Christopher Moltisanti when he was looking to break into the movie business. From there, Witt went on to appear in an episode of "The Twilight Zone," as well as series like "Puppy Love" and "Wainy Days." She also had a five-episode arc on "Law & Order: Criminal Intent."
Witt's TV career didn't end there. She only continued to have success and book more big-name roles, like Dolores Pasternak on the comedy series "Two and a Half Men" and her nine-episode run on the beloved football drama "Friday Night Lights," where she played the role of Becky Sproles' single mother, Cheryl, who stole the show in an episode where she put the moves on fan-favorite character Tim Riggins.
From there, Witt moved on to "CSI: Miami," "The Mentalist," "Person of Interest," and "Betrayal" before blowing fans away as Wendy Crowe during her 10-episode run on "Justified."
Witt appeared on Supernatural, Nashville, and The Walking Dead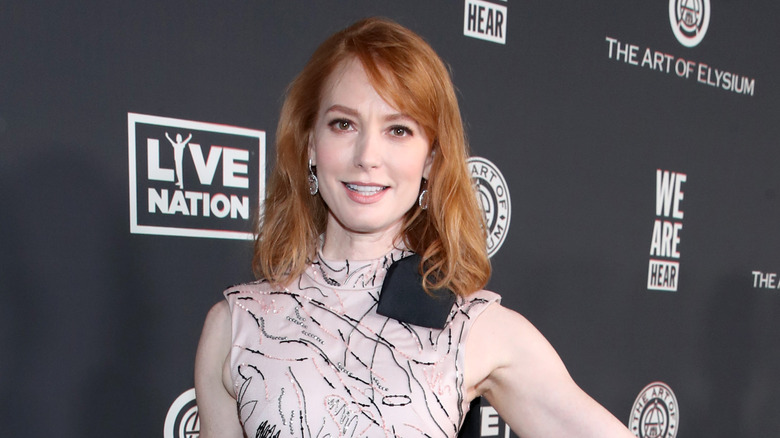 Randy Shropshire/Getty Images
After Alicia Witt's continued success in both film and television, she showed no signs of slowing. Witt booked TV shows like "Kingdom," "House of Lies," and "Elementary," before landing a part in AMC's zombie series "The Walking Dead," where she played the role of a villain named Paula. "I've been a massive fan of this show since the very beginning, and I have been longing to do anything on it, like a tiny role," Witt told Entertainment Weekly at the time.
Soon after her character met a terrible fate on "The Walking Dead," the actor was cast in "Motive," before reuniting with her former "Friday Night Lights" co-star, Connie Britton, for a six-episode arc on the musical series "Nashville," where she played a character named Autumn Chase. This worked out perfectly for Witt, who is also a singer and musician. "I was also a huge fan of the show and I had seen every episode up until the point that I was asked to be on it. So I was really thrilled," Witt told Building Our Own Nashville after appearing in the series. From there, Witt briefly joined the cast of "Supernatural," "The Exorcist," "Orange Is the New Black," and more.
It's clear that Witt is among one of the most experienced actors in Hollywood, and she's proven she's extremely versatile when it comes to her abilities. Fans continue to enjoy her work, and will likely be seeing her on their screens for many years to come.