Tom Jennings On Exploring King Charles And Queen Camilla's '53-Year' Relationship - Exclusive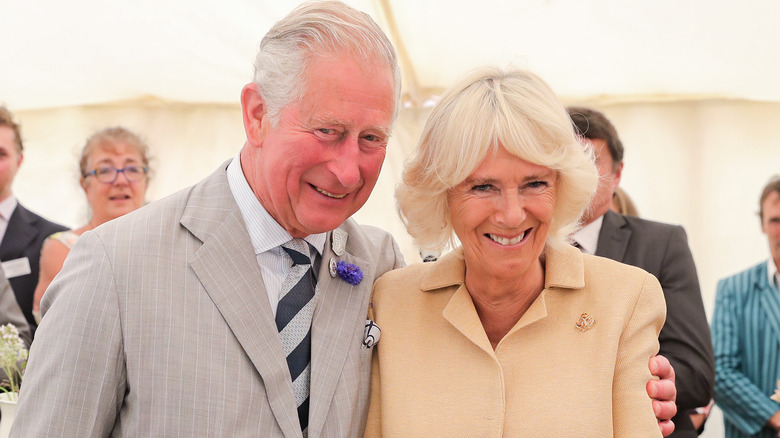 Chris Jackson/Getty Images
King Charles III and Queen Camilla are constantly in the news cycle, and their relationship has been featured in everything from royal biographies to Netflix's "The Crown." Now, National Geographic is releasing a new documentary exploring the king's incomparable life to date. "Charles: In His Own Words" covers everything from the former Prince of Wales' relationship with the press to his marriage to Princess Diana to his seemingly undying love for Camilla Parker Bowles.
In making "Charles: In His Own Words," executive producer Tom Jennings pored over footage of the new king in the hopes of creating an accurate picture of a royal life. Jennings is somewhat of a royal expert, having been the executive producer of "Diana: In Her Own Words," an intimate documentary about the former Princess of Wales, featuring personal recordings she'd made for her biographer.
In approaching a new documentary about Charles, Jennings wanted to create an accurate portrayal of the new monarch. "For me, Charles was the headline caricature that we all know, in a sense," Jennings tells The List. "Charles is a much more complicated and complex person than most of the world either recognizes or is willing to give him credit for. There is so much more there than I expected to find."
The List sat down with Tom Jennings to discuss "Charles: In His Own Words," including why the king's relationship with Queen Camilla has stood the test of time.
A 53-year courtship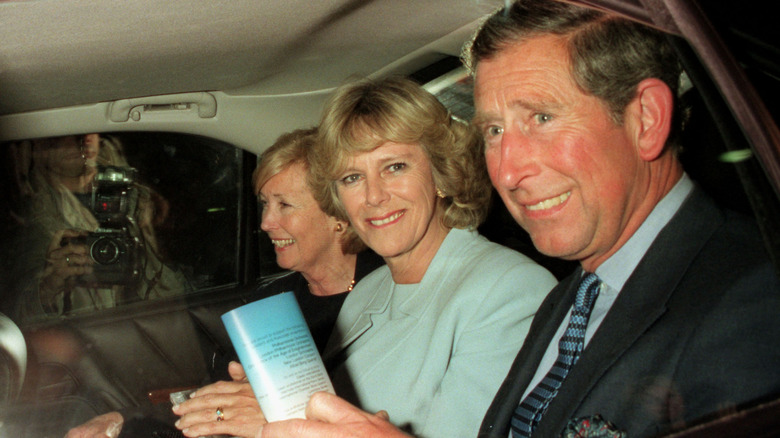 Dave Benett/Getty Images
While King Charles III's relationship with Camilla Parker Bowles has been anything but simple, their love for each other seems to have stood the test of time. As a result, the new documentary "Charles: In His Own Words" touches on the unbreakable bond between the two and how Camilla finally became accepted by the royal family. In particular, the film takes viewers back to the beginning of the courtship between Charles and Camilla. 
"I didn't know that he and Camilla had dated in 1970 when they were both single," Jennings tells The List. "Charles was told because they were an intimate boyfriend and girlfriend that Camilla was therefore no longer eligible to be queen — which [seems] shocking in our day and age, but perhaps not so much then, especially for the royal family." 
Of course, Charles' bitter divorce from Princess Diana impacted his image, but it didn't deter him from pursuing Camilla. "The public, as much as they love Diana, I don't think time will heal that wound completely," Jennings explains. "Say what you want, but he's remained true to Camilla the whole time since 1970. After a while, it's like, 'He's been with her for 53 years. Maybe it's time to say "Okay."'" Ahead of Charles' coronation, it was announced that his wife will be addressed simply as Queen Camilla, suggesting that their relationship may be a step closer to acceptance by the public, per The Guardian.
"Charles: In His Own Words" premieres on National Geographic tonight, April 28, at 10:00 p.m. ET/9:00 p.m. CT. Stream the documentary on Hulu beginning April 29 and on Disney+ beginning May 5.