Hunter King Weighs In On The Future Of Hidden Gems On Hallmark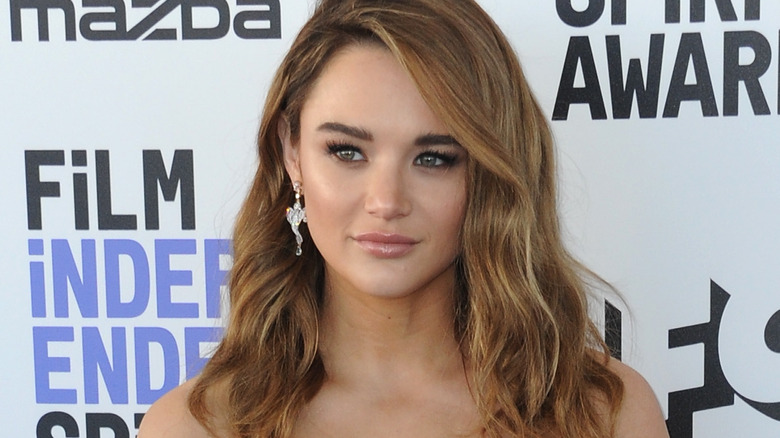 Albert L. Ortega/Getty Images
Hunter King has become one of The Hallmark Channel's rising stars. While she was far from an unknown name before she signed her contract with the network, having spent a decade acting on a soap opera, King has grown and thrived in made-for-TV movies. The reason King left "The Young and the Restless" was to expand her career, telling the Dishing With Digest podcast, "I just feel like I'm in a stage of growth in my life in many ways and, at this point in time, I feel I have done a lot of growing on the show, and now I feel it's time for me to grow in other ways and put myself in uncomfortable situations."
King has since put herself entirely into her work with Hallmark. She's appeared in several movies so far, but it was the tropical love story "Hidden Gems" that really made waves with fans. King was a big fan of the flick, too, and has speculated about the possibility of a sequel.
Is Hunter King interested in a Hidden Gems sequel?
While several Hallmark Channel stars have left the network for their competitor GAC, the network has acquired several new actors who have quickly made their mark on viewers. Hunter King is just one of the additions that fans have grown to love, especially as the lead in the hit "Hidden Gems."
The film follows a woman named Addie who is helping plan her sister's destination wedding on a beautiful beach in Hawaii. In the process, she loses her grandmother's ring in the ocean and enlists the help of a handsome scuba diver, Jack (Beau Mirchoff), to recover it. 
Because the movie was such a success, many fans have wondered if a sequel is in the works. King told Just Jared, "I think a sequel would be so fun! Not only did I love working with everyone, but I think story-wise it would be really nice to see what happens next for the characters," adding, "Between Addie's summer program to seeing if Jack takes his sailing trip around the world, I think there's a lot of the story the audience would have fun watching more of!"
King fell in love with the Hidden Gems script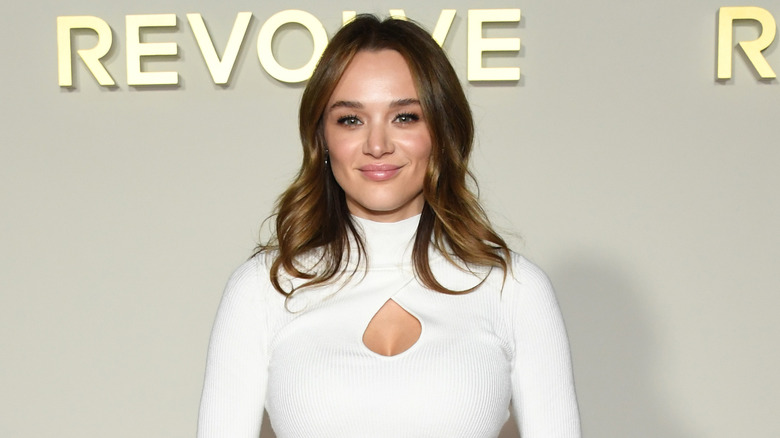 Jon Kopaloff/Getty Images
There is no denying that Hunter King was happy about signing a multi-picture deal with The Hallmark Network. "I feel so incredibly grateful and lucky to be part of the Hallmark family! Growing up, I would drive past Hallmark's headquarters nearly every day and dream about getting the chance to be in one of their movies someday," she gushed (via Deadline). "Hidden Gems" was the first movie she made with the network, and she knew it was going to be a hit the second she read the script.
"It was everything you could hope a Hallmark movie would be and more," she told the Hallmark Happenings Podcast. "They did a really good job, and reading it, even the whole time before I even got to Hawaii, just reading the script, I was like, 'Oh my god, and then what happens? Wait, what happened then? Is that the ring? Oh, it's not the ring.'" She added that she was on the edge of her seat, just like viewers of the film were when they watched it.
King loved the experience of making "Hidden Gems" and is hopeful a sequel will come to fruition — and so are fans.