Thomas Markle Claims Meghan 'Killed' Him (But His Hopes For Reconciliation Are Alive And Well)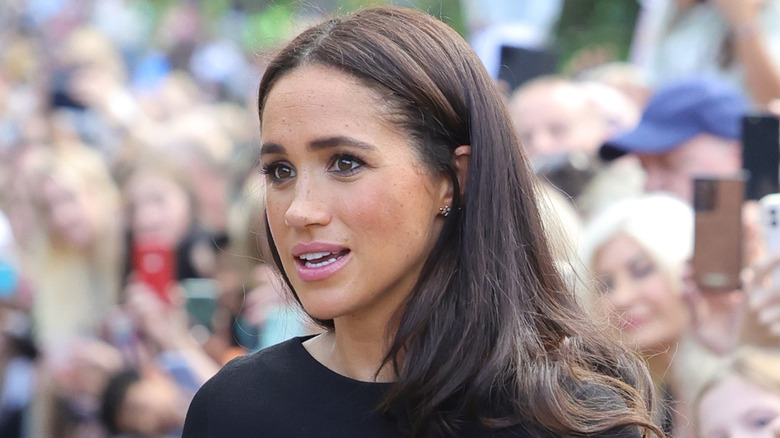 Chris Jackson/Getty Images
Married couples find it difficult enough to be at odds with one side of the family. But when they're on bad terms with both sets of in-laws, it creates a headache of migraine proportions. That's the ongoing situation Prince Harry, Duke of Sussex, and Meghan, Duchess of Sussex, have been going through almost from the moment they met. The prince's family is still feeling the fallout from the Sussexes' decision not only to leave their official duties, but also to accuse the palace of not being supportive of their mental distress, among other things. The duchess has been estranged from her dad, Thomas Markle, ever since he staged photos of himself for the British paparazzi shortly before her wedding. And Samantha Markle has made disturbing allegations against Meghan, accusing her half-sister of creating a phony rags-to-royalty narrative for herself to gain sympathy.
Royal experts are saying King Charles III is hoping to reconcile with his younger son before long. It won't happen at his May 6 coronation — he'll be far too busy, and Harry is reportedly planning to rush back to California two hours after his dad's crowning — but perhaps the king will reach out after things settle down a bit. The Markles are another story. Meghan's father and siblings just reunited for an interview with an Australian news outlet to discuss their relationship with the duchess. Let's just say they didn't exactly sing her praises.
Thomas Markle wants Prince Harry to help fix his relationship with Meghan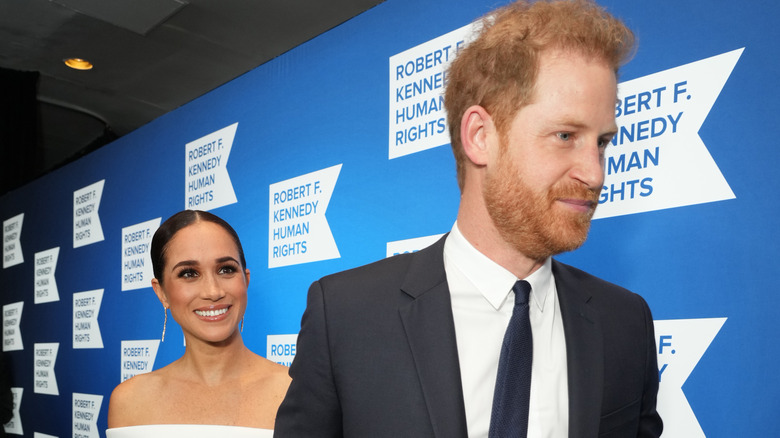 Kevin Mazur/Getty Images
In an interview that aired April 30 on Australia's 7News Spotlight, Meghan Markle's father, Thomas, and her half-siblings, Tom Jr. and Samantha, sat down together for the first time in years to discuss the controversial duchess. Their desire to speak their truth may end up becoming another "Oprah interview" that deepens the rift between them and the Sussexes. For instance, Samantha declared Meghan and Prince Harry's marriage "a toxic relationship," and called out Meghan for not defending their dad when the dishy tabloids painted him as a drunken slob.
Thomas appeared more regretful than bitter. He confirmed that he hasn't heard from his younger daughter in four years, even though he suffered a stroke during that time that impairs his speech and mobility to this day. "If that doesn't move her, what would?" he asked. Thomas also took issue with a section of Harry's memoir, "Spare," in which the prince referred to Meghan grieving over her father as if he were dead. "She killed me, and then she mourned me," he declared, adding, "I refuse to be buried by her."
Still, despite all the bad blood, Meghan's father hopes they can repair their damaged relationship before it's too late. Thomas Markle made a plea for Meghan to have a sit-down with him, and suggested the prince could help. "I think Harry should take the lead here and try to put us back together some way," he said.