Celebs Who Raised Their Kids Without Nannies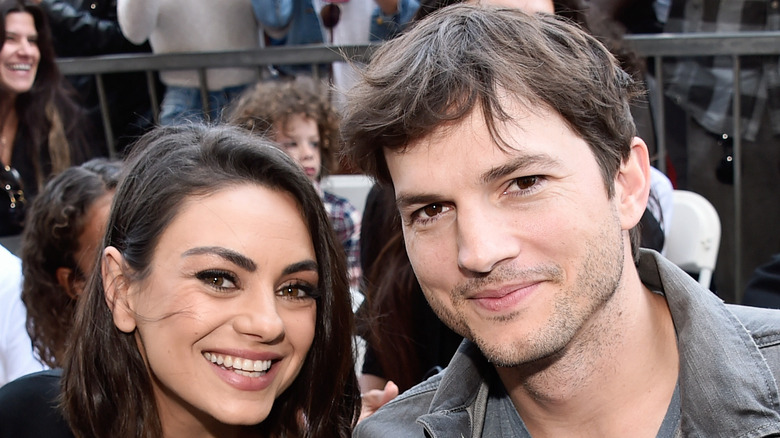 Getty Images
There's no way around it: child care in the United States is expensive. Often times, group care (like daycare) is the least pricey, whereas nannies and au pairs are the most costly. Care.com broke down the figures from 2015 and found nannies cost, on average, nearly $557 per week for just one child. For the average working class family, that's a lot of money to spend each and every week. For an A-list celebrity, however, that's essentially chump change. 
So, then, all celebrities have 24/7 live-in nannies, right? Not so. They may be able to afford the best of the best child care providers, but that doesn't mean they want to. In fact, a surprising number of very busy, working celebs have opted to care for their kids on their own, either without any assistance or only the occasional date night babysitter. Here are some celebs who have totally forgone nannies altogether. 
Jenna Fischer is like other working moms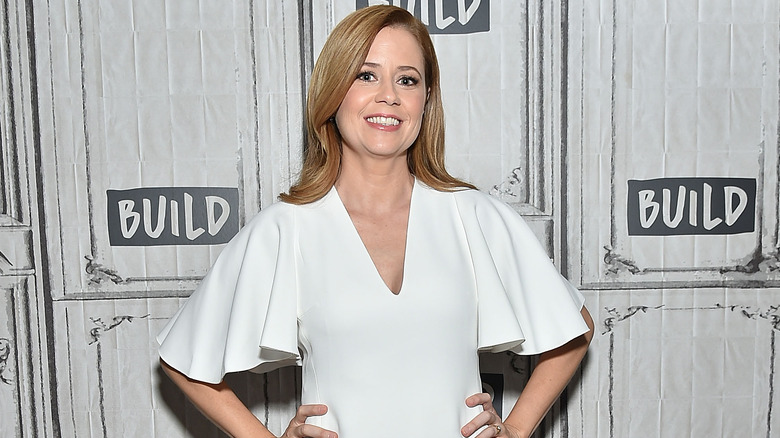 Getty Images
Jenna Fischer's character on The Office, Pam Beesly Halpert, was a very relatable, working parent, but how does Fischer herself stack up? "It's so funny because I think there's the perception that every [famous] woman has a driver and a chef and a personal trainer and a nanny," the actress explained to People when her son, Weston Lee, was just 10 months old. Fischer clarified, "I don't have any of those things. Like other working moms, I'm trying to figure out how to balance it all."
Fischer added that people are sometimes "cynical" and assume she utilizes extra help. While she does have the means to do so, she admitted that she's "just trying to figure out how" to do everything on her own, and wants others to know that about her. Of course, even if she did decide to use a nanny, that's her prerogative. Though, it is great to see her achieving her goal of figuring it out this whole parenting thing on her own.
Ashton Kutcher and the greatest mom Mila Kunis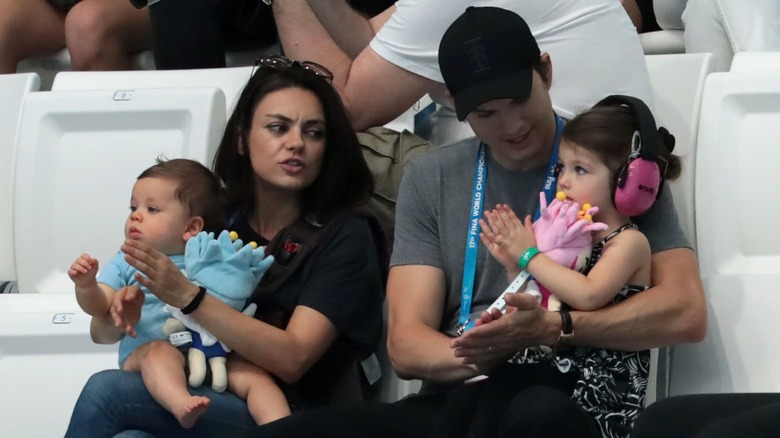 Getty Images
After Ashton Kutcher and Mila Kunis welcomed their first child and daughter Wyatt, Kutcher discussed parenting on The Ellen Show. "You have no nanny? It's just Mila and you taking care of the baby?" Ellen Degeneres asked. "Yeah, it's just the two of us," he replied, inciting applause from the audience and a "wow" from Degeneres herself.
Kutcher went on to say that he and Kunis wanted to really get to know their child and so they decided not to hire a nanny. "We want to be emotionally in touch with her. And I think the only way to do that is by being the one who's there," he admitted.
The actor also sung his partner's praises as she is the one who cared for baby Wyatt while he was at work each day, even calling the Bad Mom actress "the greatest mom." Since then, Kutcher and Kunis also went on to have a son, Dimitri. 
Celine Dion didn't have kids to not take care of them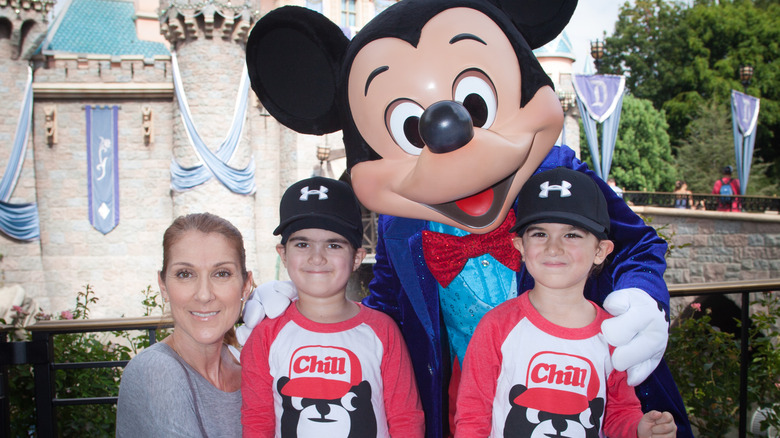 Getty Images
When Celine Dion gave birth to twin boys, Nelson and Eddy, she was committed to raising them without professional assistance. In an interview with the French magazine Gala (via Female First), she explained, "I didn't have these children to not take care of them, to give myself to them 200 – 300 per cent." Whether it's changing diapers or breastfeeding, she experienced "intense joy" raising her twins despite being very tired.
How did she manage caring for two newborns and then-9-year-old son René-Charles? "I take things day by day. That's the secret to me," she told the magazine. Although Dion was quite adamantly against having a child care provider, she did recognize the need for some occasional support from her mother, Therese, and her sister, Linda — at least when it came to keeping up with housework, preparing meals, and doing the shopping. As they say, it takes a village!
Ryan Reynolds and Blake Lively have no problem changing diapers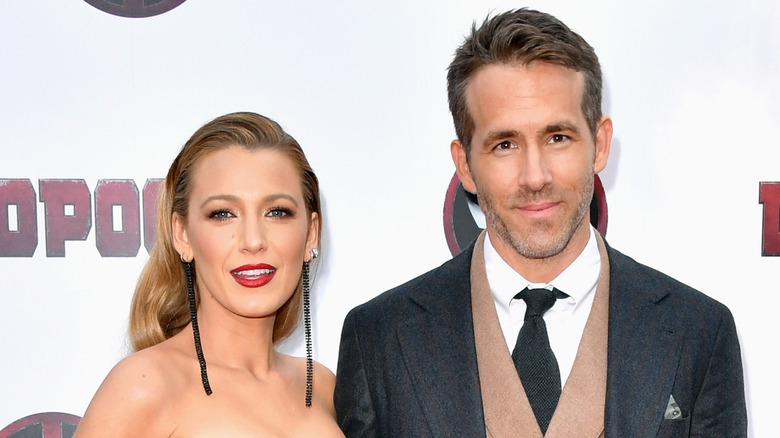 Getty Images
It's hard to picture Ryan Reynolds and Blake Lively not having 24/7 access to child care with such busy careers. Nevertheless, it's just the two of them doing all the child-rearing. In an interview with GQ, Reynolds said, "I have no problem waking up five times in the middle of the night and changing diapers, and as exhausted as you get, I have this stupid grin on my face all the time," said Reynolds. He clarified, "And that's not because I have a nanny or something like that." 
Despite making the decision to stay home with their children, Reynolds and Lively aren't immune to mommy- (and daddy-) shaming. When Lively posted a (now deleted) photo of Reynolds incorrectly carrying their baby James in a carrier, Instagram users had a field day pointing out the mistake. While he wishes he could've told people to "f*** off", he thought better of it. "There is almost no community on Earth as intense as the parent-child online community," Reynolds told GQ.
Matthew McConaughey and Camila Alves don't have a bunch of different nannies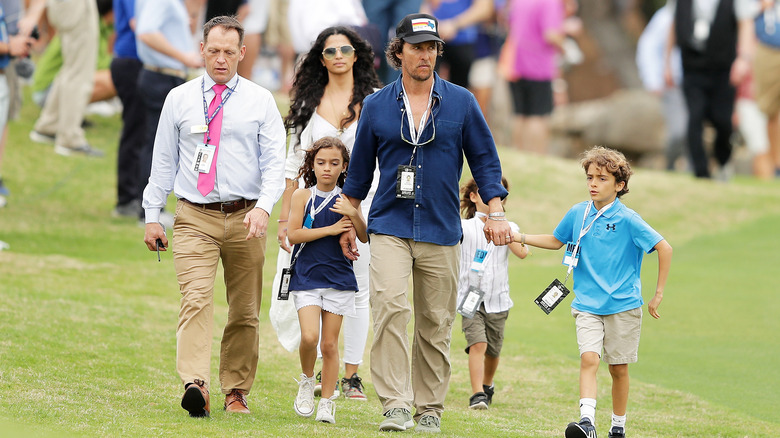 Getty Images
Just three months after Matthew McConaughey and Camila Alves had their third child, Livingston, Alves went back to work as a spokesmodel for I.N.C. apparel for Macy's. "It's hard to be back to work with such full force early on because your brain is not fully there. You have baby brain," she joked in an interview with People. Despite heading back to work after just a few months of maternity leave, Alves and McConaughey didn't secure a nanny. 
When asked how she establishes a work-life balance by Today's Parent, she admitted, "I don't really know how I do it yet. It's very challenging." She explained that she and her mother work together to take care of the children. "I don't have a bunch of different nannies that circle around," said Alves, "There's nothing wrong with a lot of nannies. I just like to be very hands-on."
Alves and her mother make the children's lunches each day, ready them for school, and do the pick-ups and drop-offs. The key to making it all work, she says, is to be organized. No doubt!
Marc Anthony and Jennifer Lopez took shifts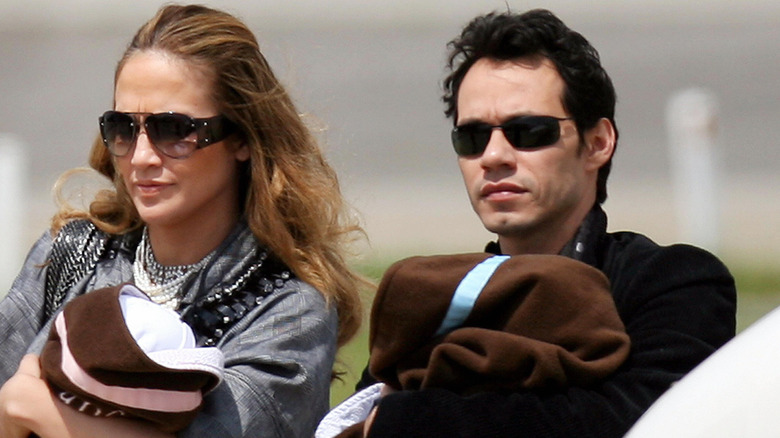 Getty Images
When Marc Anthony and Jennifer Lopez welcomed their twins, Max David and Emma Maribel, they weren't keen on hiring help. Instead, they split up their parenting duties into shifts. In a radio interview for The Billy Bush Show (via People), Anthony divulged, "She expects me to help and she makes no bones about it." Since they decided not to have a nanny, Anthony would take the graveyard shift from 10 p.m. to 8 a.m., whereas Lopez would take the days.
After the couple parted ways, Lopez did decide to hire a nanny — a male nanny (manny) — for her six-year-old twins. Though, she didn't hire a caregiver for the traditional reasons of, well, providing care. "The poor boy is surrounded by women 24 hours a day," she told Seth Meyers on his eponymous show. She felt it was time to add some male influence and someone who will "rough house" with her son.
Jerry O'Connell and Rebecca Romijn wouldn't be comfortable with a manny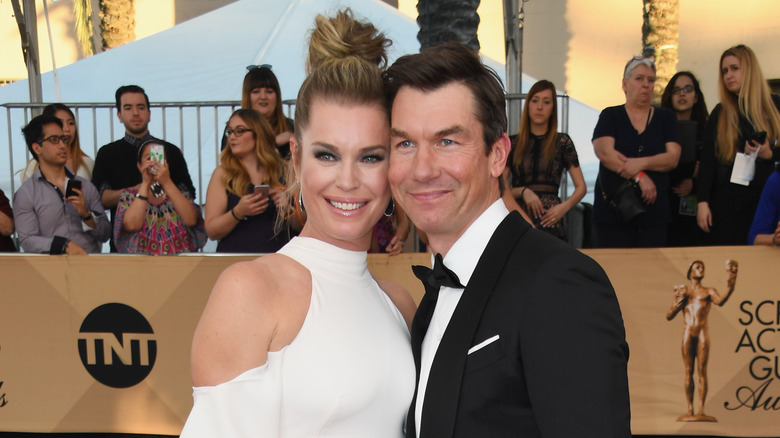 Getty Images
Jerry O'Connell and Rebecca Romijn are a great team — especially when it comes to taking care of their children, Dolly Rebecca Rose and Charlie Tamara Tulip. In an interview with Redbook Magazine, Romijn detailed how she and her husband run their household. "We're each other's assistants. We pick up each other's slack," she said, "Whoever is less busy helps the busier one." Fair enough! Balancing the needs of their children along with their careers is another area in which the couple excels — all without a full-time nanny. 
Ironically, Jerry O'Connell actually played a nanny — a hunky manny — on the show Mistresses. Perhaps his salacious role is why he's not too keen on hiring a manny for his own children. In an interview with Us Weekly, he admitted, "I wouldn't be comfortable with [hiring a manny]." He added, "I'm sorry if that's closed-minded of me." It doesn't much matter anyway, though, as the couple doesn't have a nanny — male or female.
Mayim Bialik doesn't want help from someone else
Mayim Bialik doesn't think celebrities should be praised when they opt not to use a nanny, at least no more so than anyone else who raises children without assistance. In an article she penned for Kveller, she first clarified that she is, indeed, a celebrity who "raises [her] own children with no live-in nanny, part-time nanny, babysitter or housekeeper."
She further explained, "I don't think I am better than anyone for making the choice not to have a nanny, celebrity or not. My husband and I made the choice that was right for us, and everyone gets to make the choice that's right for them." If she's going to be praised for her decision, she insists on sharing that commendation with all parents who stay home with their kids, not just those who have the means to make the choice.
Like many parents, Bialik said she desired to raise her kids herself. "I don't want help from someone else or input from anyone other than my husband, who is home with our boys when I am working," said the actress.
Ryan Gosling and hands-on mom Eva Mendes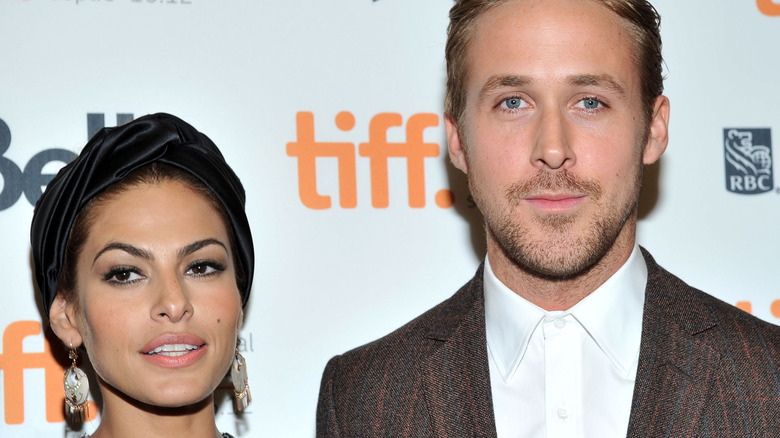 Getty Images
Ryan Gosling and Eva Mendes aren't just a power couple, but power parents as well. After their first daughter, Esmeralda, was born, Mendes told InStyle (via Hello! magazine), "I'm a very hands-on mom; I don't have a nanny. No matter how tired I am, I just do it."
As a new mother and face of Estée Lauder's anti-aging skin care line, it was certainly hard to hide the tiredness. When does she fit in her beauty regimen? "Well sometimes I do it at 4am," she told the magazine, "I'm no longer in control of my schedule, and I try to take advantage of the time when she's sleeping." 
Mendes has even had to skip out on award shows to stay home with her little ones. When Gosling accepted his Golden Globe award for best actor for his role in La La Land, he thanked his wife who was watching from home.
Jennifer Love Hewitt and Brian Hallisay haven't ever had a nanny
When Jennifer Love Hewitt's son, Autumn James, was 18 months old, she admitted to People: "We didn't have a night nurse, we didn't have a nanny." Speaking on behalf of herself and her husband, Brian Hallisay, she added, "We haven't ever had any of that stuff. It's been really interesting to do it all ourselves."
Before having children, she said her priorities were different. She revealed that after becoming a mom, she realized "how unimportant stuff is." She explained that the most important thing is knowing that her kids are healthy.
Although it likely hasn't always been easy raising kids without any help, Hewitt seems happy. She shared a throwback photo on Instagram from when she just a few months along in her first pregnancy. She captioned the photo, in part: "The best thing I have ever done will always be marrying [Hallisay], having our kids and watching them change and grow everyday."
Brad Paisley and Kimberly Williams-Paisley take turns in dealing with their kids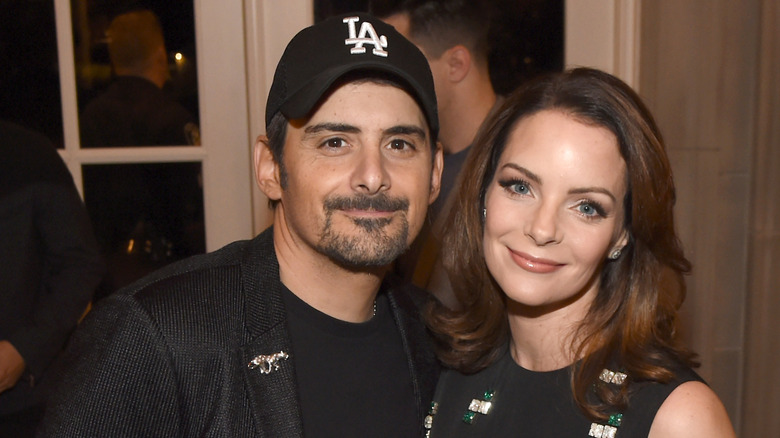 Getty Images
After Brad Paisley and Kimberly Williams-Paisley had their first child, William 'Huck' Huckleberry, one could assume the working couple would hire a nanny. That wasn't the case, however. Paisley explained to People that he never wants to lose touch with "working class, everyday people." That seems to include raising children. "I don't care how high and mighty you are: Change a diaper, man," he added. Instead of hiring a nanny, Paisley said they rely on one another, as well as their own mothers, to take care of little Huck.
That said, it's not an all hands on a deck situation. Paisley said the family "take turns" in caring for the couple's son, or, as he put it, "take turns in dealing with him." With the arrival of their second son, Jasper Warren, you can imagine even more help was needed to care for two young boys. Nevertheless, they seem to have remained nanny-less.
Hilarie Burton and Jeffrey Dean Morgan only use babysitters now and again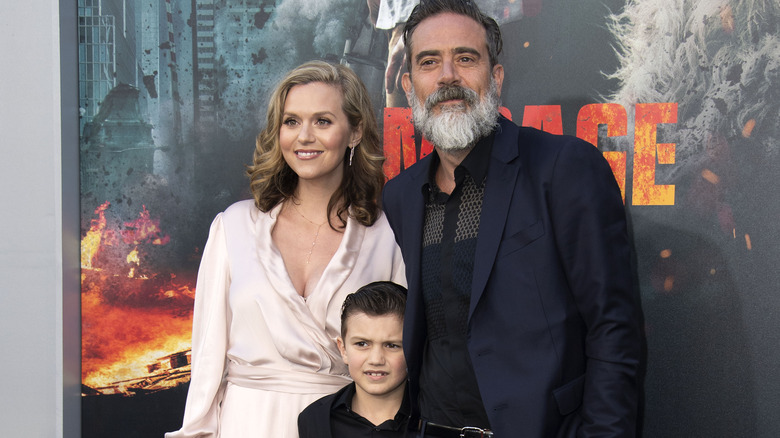 Getty Images
When Jeffrey Dean Morgan and Hilarie Burton had their son, Augustus 'Gus' Morgan, they made the decision to make some sacrifices in order to avoid hiring a nanny.
"It's hard. Between the two of us, we've had our hands full. But we've managed to do it without any help," Morgan revealed to People. He further added, "We have babysitters now and again, but we don't have nannies. We wing it, man." Surely, many parents can relate to the couple's "winging it" parenting style.
While attending the premiere Breaking Dawn — Part 1 in Los Angeles, California, The Walking Dead star joked, "This is our second pseudo adult-night out." Clarifying, he added, "I'm going to say pseudo because I'm not sure if Twilight is an adult night. It's a night out." All joking aside, Morgan and Burton's willingness to accomodate their schedules for their children instead of hiring a nanny is a pretty admirable move.
Reese Witherspoon and Ryan Phillippe raised two incredible little people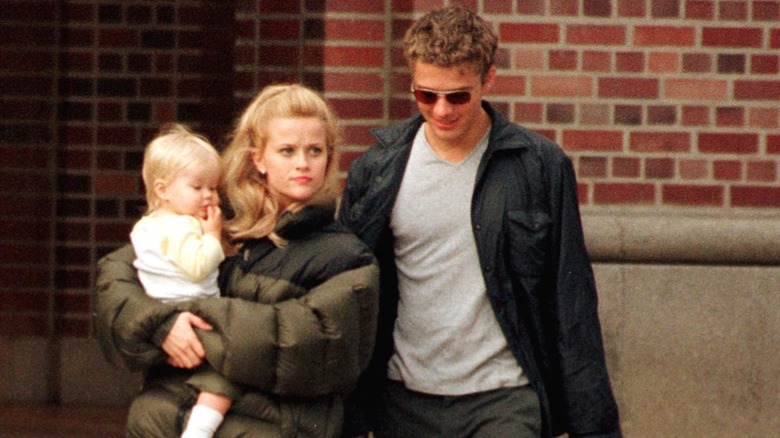 Getty Images
Although Reese Witherspoon and Ryan Phillippe are no longer married, they can both look back with fondness on how they raised their children together. "I imagine it would have been more difficult if we weren't as hands-on as we were or allowed them to be raised by nannies, I think then they would become spoilt," Phillippe admitted to Contact Music. Instead of hiring a nanny, Phillippe says he and Witherspoon cared for them on their own. "We have two incredible little people that we've raised," he gushed, "I'm proud of us for that fact."
Phillippe also told the publication that he, along with Witherspoon, are often floored by the compassion of their kids. There's no denying that these two celebrities did a really awesome job in raising good kids, and they also serve as a great example for exes who want to successfully co-parent after a divorce.