The Bold And The Beautiful Explainer: Sheila's Bee Sting Murder Of Lance Day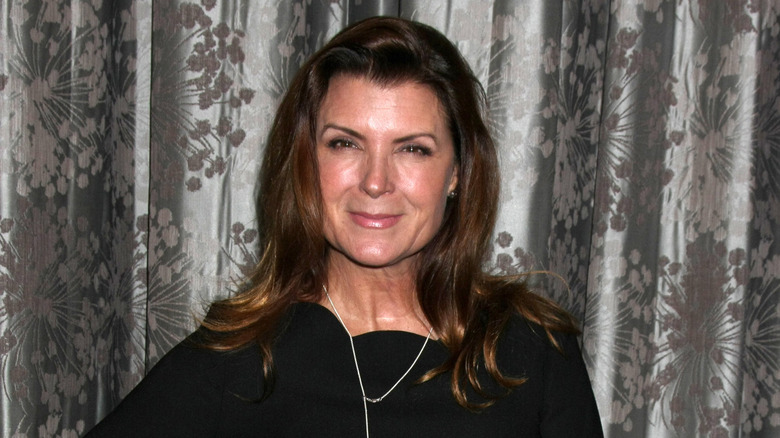 Kathy Hutchins/Shutterstock
Of all "The Bold and the Beautiful's" villains, few have been as malevolent and devious as Sheila Carter (Kimberlin Brown). First introduced to "B&B's" sister show "The Young and the Restless" in 1990, Sheila committed many heinous crimes in Genoa City. This included drugging Scott Grainger (Peter Barton), whom she was obsessed with, and kidnapping Lauren Fenmore's (Tracey E. Bregman) infant, Scotty Grainger. Sheila was presumed dead after a devastating fire burnt a farmhouse to the ground, but she escaped and made her way to Los Angeles.
First appearing in 1992, Sheila's reign of terror continued on "The Bold and the Beautiful," where she became the arch-nemesis of the Forrester family. One storyline saw her attempt to split up Rick Forrester (Justin Torkildsen) and Amber Moore (Adrienne Frantz). Sheila wanted Rick to fall for her daughter, Erica Lovejoy (Courtnee Draper), so using all of her cunning imagination, she paid the hapless actor Lance Day (Adam Huss) to seduce Amber and get her into bed. Sheila hoped Rick would find out and then cut ties with Amber, giving Erica a clear path to Rick. However, things didn't go as planned, and Sheila had to resort to drastic measures to escape again. Sheila's plan was cunning, and Lance paid the ultimate price for it.
Sheila is scorned, and Erica runs away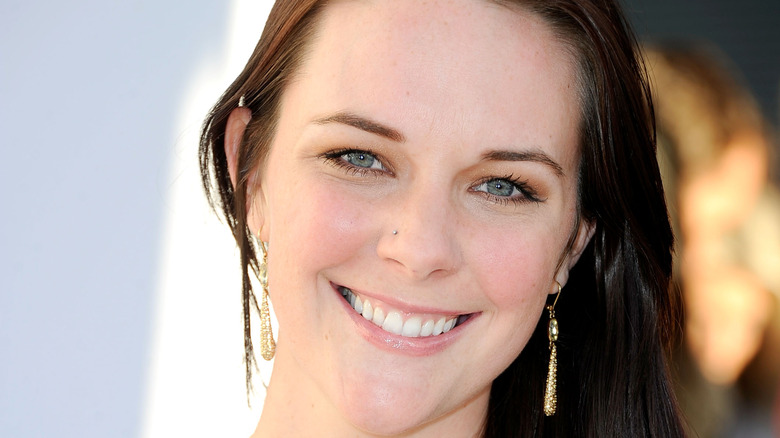 Frazer Harrison/Getty Images
Sheila Carter had a long-running feud with the Forrester family, so much so that she shot Stephanie Forrester (Susan Flannery) and knocked out Amber Moore before fleeing the scene. For several years, Sheila lived a fugitive life with her daughter, Mary Elizabeth Warwick, whom she renamed Erica Lovejoy. Erica admired Amber and the Forrester Creations fashion house, so she absconded from Sheila and moved to Los Angeles to be close to the Forrester family.
Sheila managed to locate Erica and warned her to keep away from the Forrester family. Still, her mind changed when Erica revealed she had become a nanny for Rick Forrester, Forrester Creations Vice-President. In classic Sheila style, she sought to use this situation to her advantage, especially when Erica revealed that Rick's wife Amber had been unfaithful and developed a drug problem. What Sheila did next was a testament to her evil genius.
Sheila's cunning plan, Lance's horrific fate, and Sheila's confession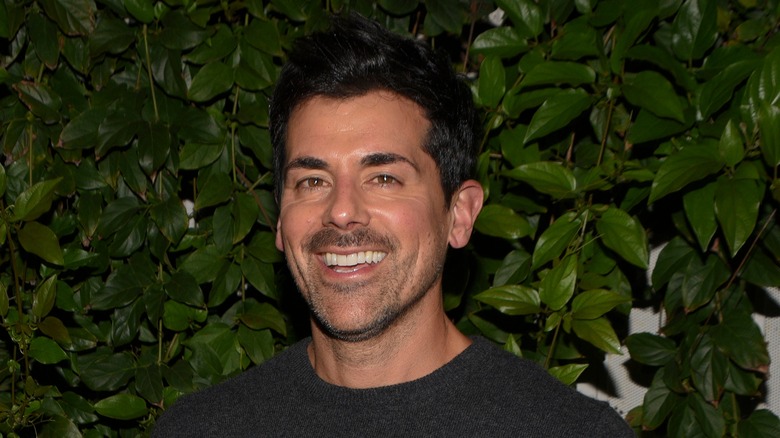 Michael Mattes/Shutterstock
Knowing that Amber was addicted to narcotics and had a proclivity for extramarital affairs, Sheila hired gullible actor Lance Day. Sheila used Lance to seduce Amber and drug her to get her into bed. Rick Forrester later discovered this affair and separated from Amber, giving Erica ample opportunity to capture Rick's attention.
Sheila was thrilled her plan had worked to perfection; however, she did not foresee what would happen next. Racked by guilt, Lance wanted to divulge everything to Amber and how he had been used for an ulterior purpose. Before this could happen, Sheila remembered Lance had a bee allergy, so she intervened by releasing a swarm of bees into Lance's room, killing him in cold blood. Sheila once again got away with it, and Lance was forgotten. Yet a sober person's secret becomes a drunk person's confession — Sheila carelessly admitted to Lance's murder to Bill Spencer (Don Diamont), who recorded the conversation.
Adam Huss recently recalled his brief time on "The Bold and the Beautiful" to Soap Opera Digest. "I had so much fun with that because it was ridiculous in the best way," Huss said. "The storyline was so crazy and Kimberlin [Sheila] was so wonderful." Although Sheila's misdeeds and crimes are unquestionable, Kimberlin has argued that her character is misunderstood and deserves a measure of sympathy. Kimberlin spoke with Soaps and explained. "She's never been given that love or even the chance, because whenever she's gotten close, someone has gotten in the way, and that's when she does the things that she does," she said. Whatever you think, we can safely say Sheila Carter has gripped audiences for decades and has definitely achieved soap opera legendary villain status.