What Only True Fans Know About Hallmark Star Erin Cahill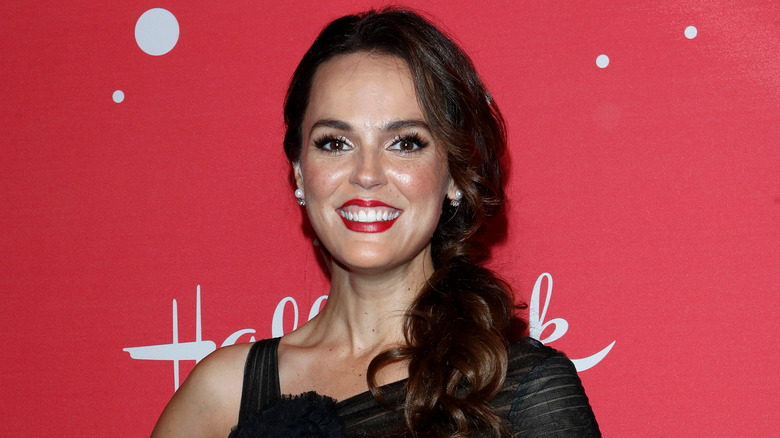 Kathy Hutchins/ Shutterstock
Erin Cahill has starred as the lead ingenue in several Hallmark Channel movies including "A Timeless Christmas," "Love, Fall & Order," "Last Vermont Christmas," and "Everytime a Bell Rings." In her latest project with Hallmark, Cahill took center stage as the main character Hazel in the rom-com "Hearts in the Game." However, before her career with Hallmark began, Cahill played various well-known roles you may be familiar with.
She is considered most famous for her beloved performance in "Power Rangers Time Force" as Jen Scotts. This fan-favorite film debuted in 2001, making Cahill a childhood star to a whole generation. After this, she had notable acting roles on enormously popular projects like "How I Met Your Mother," "Call of Duty: Black Ops II," and "Red Widow." While many may recognize her work as an actress, few people know about her fascinating life story and the variety of passions she has outside of acting.
Erin Cahill's road from a small town in Virginia to Hollywood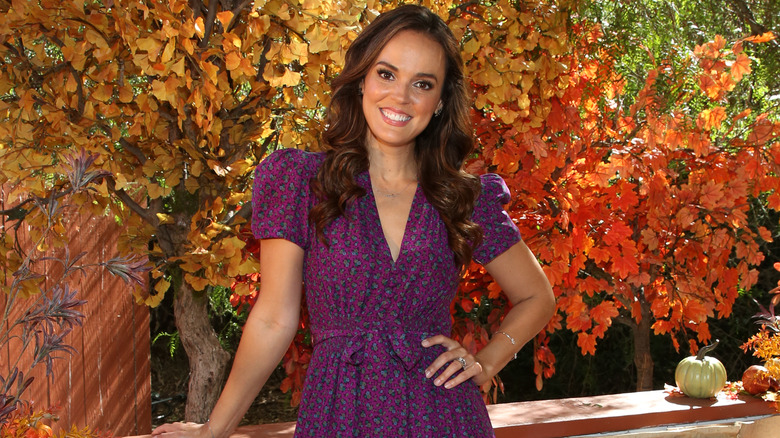 Paul Archuleta/ Getty Images
Erin Cahill was born in Stafford, Virginia in January 1980. From that point forward, Cahill's life revolved around her love for the performing arts. Stepping on stage at just four years old to act in high school theatre performances, Cahill was drawn to the spotlight time after time. At 11, she won Virginia's state-wide beauty pageant competition, winning the title of "Miss Pre-Teen Virginia." In her teen years, Cahill's winning streak continued as a competition dancer.
After excelling in the theatre arts as a high school student, Cahill's acting career began taking off at 19. In an interview with Authority Magazine, the actor explained that she dropped out of college in New York during her freshman year, recalling, "I gave myself one year to get a good job, or else I would go back to school." In that span of time, Cahill landed her star role in "Power Rangers Time Force." She noted that "It really felt fortuitous and blessed and lucky to get that job and be on set within a year and a month!" As an adult, her career has been successful on set and in her many endeavors off the set.
When Erin Cahill isn't acting, she's giving back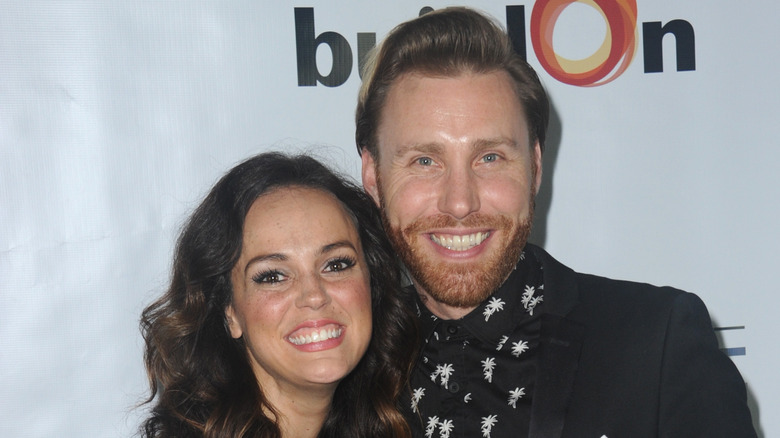 Albert L. Ortega/Getty Images
When you look at Erin Cahill's long history working in the arts, it's no surprise she has become the star she is today. But, you'd be surprised to know that her career in film has brought her to an entirely different area of work as well — charity. In an interview with the Suspenders Unbutonned Podcast, Cahill mentioned that Power Rangers ignited a passion in her for humanitarianism. She said, "I got so fortunate to start volunteering with Power Rangers because Power Rangers worked with Make a Wish."
After this experience, Cahill has become an avid participant in a number of charitable efforts, even co-founding her own organization, "Charitable Living." Today, Erin Cahill and her husband, Paul Freeman work together with the BuildOn non-profit. In joining this group, the couple has worked to build four schools in poverty-stricken communities across the globe. In her interview with Suspenders Unbuttoned, she remarked that they plan to build a fifth in Senegal soon. Any true fan of Erin Cahill knows that she is just as inspiring on screen as she is off-screen. With a team of actors as multifaceted and talented as Erin Cahill, it's no wonder Hallmark has become must-watch television.