Christie Brinkley's Daughter Sailor Has Grown Up To Be Her Twin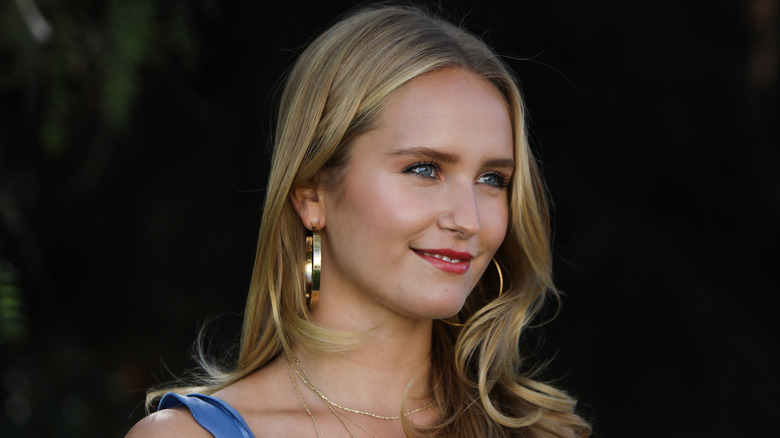 Paul Archuleta/Getty Images
There is no doubt that us regular people love to hear about the personal lives of celebrities. This has been the case since the early days of Hollywood. While celebrity marriages get plenty of coverage in the news and tabloids, celebrity children get quite a bit of coverage as well. Some pursue their own showbusiness careers, sparking the recent "nepo baby" debates regarding nepotism in Hollywood. Regardless of career path, children of celebrities generate particularly large amounts of buzz when they look strikingly similar to their famous parents.
Sailor Brinkley-Cook is the daughter of model Christie Brinkley and architect Peter Cook. Brinkley-Cook has worked as a model since her teens and even stepped in for her mom as a contestant on "Dancing With the Stars" after Christie's departure due to a broken arm sustained during rehearsals. These forays into the spotlight have shown just how much she looks like her famous mom.
Sailor Brinkley-Cook posted a photo with her mom on Instagram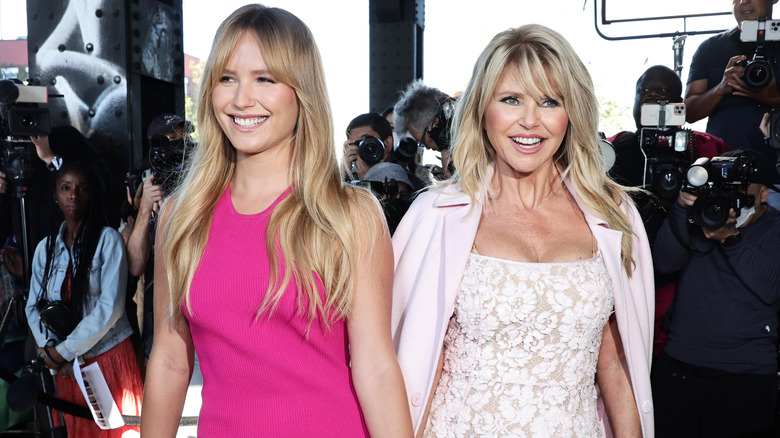 Jamie Mccarthy/Getty Images
Christie Brinkley began modeling in the 1970s. By 1976, she became a CoverGirl for the cosmetics company of the same name. Brinkley then appeared on the cover of Sports Illustrated swimsuit edition three years in a row. The fame allowed her to do some acting in film, television, and on both Broadway and London's West End. She gave birth to Sailor Brinkley-Cook in 1998 during her marriage to Peter Cook.
In March of 2023, Brinkley-Cook posted a photo of herself on Instagram with her mom Christie and older half-sister Alexa Ray Joel (daughter of musician Billy Joel). The resemblance between Brinkley-Cook and her mom is uncanny, as many in the comments pointed out. Her Instagram post also included a photo of the three of them from when Brinkley-Cook was a child. In both pictures, they are wearing matching white outfits. She captioned the photo, "I just love my ladies so much."
Sailor Brinkley-Cook followed in her mom's footsteps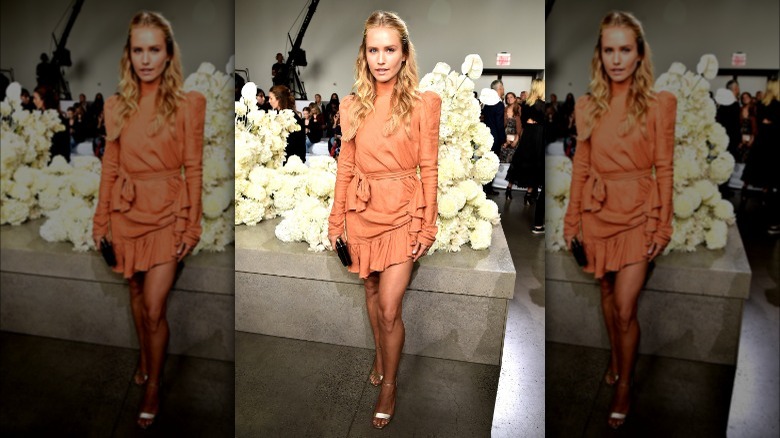 Theo Wargo/Getty Images
Given that Sailor Brinkley-Cook could be her mother's twin, she has followed in her mother's footsteps. In 2017, she became the first second-generation Sports Illustrated swimsuit edition model, 41 years after her mother's first Sports Illustrated appearance. In the 2017 issue, her mother and sister Alexa Ray Joel took photos for the magazine alongside Brinkley-Cook. In 2018, Brinkley-Cook was chosen as a rookie for the swimsuit edition, which her mother told her in a heartwarming video.
Working in the modeling industry has not been all glitz and glamour, however. Comparing herself to fellow models and her famous mom led Brinkley-Cook to suffer from body dysmorphia and eating disorders. She opened up about the topic to Good Morning America in 2020, explaining that she began counting calories and exercising multiple times per day. Despite their close relationship, she hid the disordered habits from her mom. Luckily, Brinkley-Cook has turned her struggles into something positive by sharing her story. "I want to talk about it because what's the point of dealing with anything in life if you can't share your experiences and help someone else?" she stated.