Christie Brinkley Sets The Record Straight On Her Dancing With The Stars Departure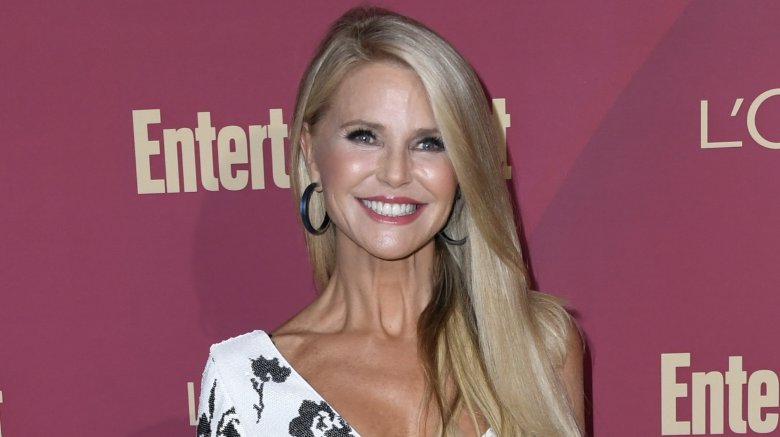 Frazer Harrison/Getty Images
Christie Brinkley was one of the most highly anticipated contestants on Dancing With the Stars, when this season's roster was announced. Unfortunately, Brinkley ultimately ended up not being able to compete after a fall left her with a dislocated wrist and multiple broken bones. While fans had been eager to see the supermodel hit the dance floor, Brinkley did provide a great replacement — her daughter, Sailor Brinkley-Cook.
Not everyone was satisfied with this solution, though, and conspiracies started flying. Did Christie Brinkley really injure herself? Or is there another reason she left Dancing With the Stars?
Yes, Christie Brinkley really is injured
Faking a major injury might seem a bit extreme, and Brinkley assures fans that it's not something she would do. She took to Instagram on September 27 to set the record straight, possibly averting a Dancing With the Stars scandal. "It goes against my better judgement to acknowledge haters and conspiracy theorists but because this involves my precious daughter I'm setting the record straight," she wrote on a picture that shows her arm looking bruised and swollen. "It's sad that we live in a time where the truth is not as scintillating as hurtful lies. If it was just me I would have let this roll right off my back, but on #nationaldaughtersday I feel it's the perfect opportunity to stand up for truth."
Other pictures in the same post showed Brinkley in a hospital bed as well as a close up of her clearly dislocated wrist. Brinkley also thanked her daughter for facing her fears and taking her place on Dancing With the Stars.
Christie Brinkley's daughter reveals she has major stage fright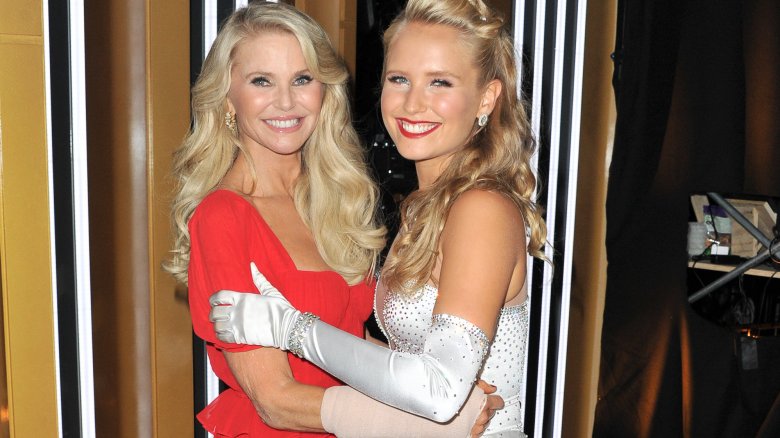 Allen Berezovsky/Getty Images
Sailor Brinkley-Cook happily took her mom's place on the show, but she had to overcome a lot in order to do so. The 21-year-old told Parade on September 30 that she dropped out of school recitals growing up because she couldn't handle the nerve-wracking pressure. 
"I dropped out of all of the recitals and everything that I've ever done, and I think it's this panic of doing something active in front of a group of people that aren't also doing it," said Brinkley-Cook. "That is my deepest anxiety. I've done runway, but it just feels different because all you have to do literally is to walk. I've never been trained in runway walking or anything, so it was never something that really panicked me. I think dancing is so different because of the whole action. It really is a performance. You're creating a character that you have to embody rather than just walking and looking pretty, you know?"
In spite of only having a few days (as opposed to the weeks the other contestants put in) to prepare, Brinkley-Cook managed to pull off the first night's dance number beautifully and has been performing strongly on Dancing With the Stars since then.