What Is Ethylhexyl Palmitate And What Role Does It Play In Your Beauty Routine?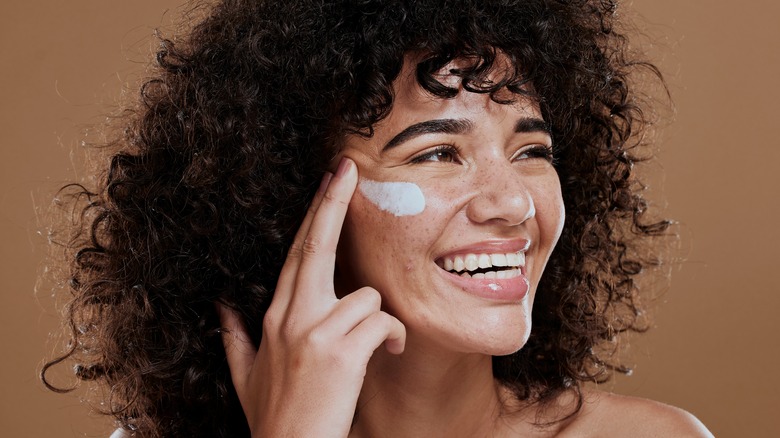 PeopleImages.com - Yuri A/Shutterstock
Digging into the labels of your products and checking what's in them is a great way of identifying what ingredients suit your skin type. The label of each product provides an overview of what the product does. Since every individual has different skin types and concerns that they may want to address, it is important to look through the packaging. After all, there are specific ingredients that may work more effectively in one's skin than others, and it pays to be conscious shopper when it comes to beauty products. 
When looking into the ingredients of your beauty products, you may want to take note of the ingredient called ethylhexyl palmitate, also known as octyl palmitate . This can be found in almost all cosmetics and personal care products, from your lipstick to foundation, moisturizers, and even brow liners. Knowing what it is and what it does to your skin will immensely help you in the long run. 
So, what is ethylhexyl palmitate, and how does it work?
A great blend to skin care products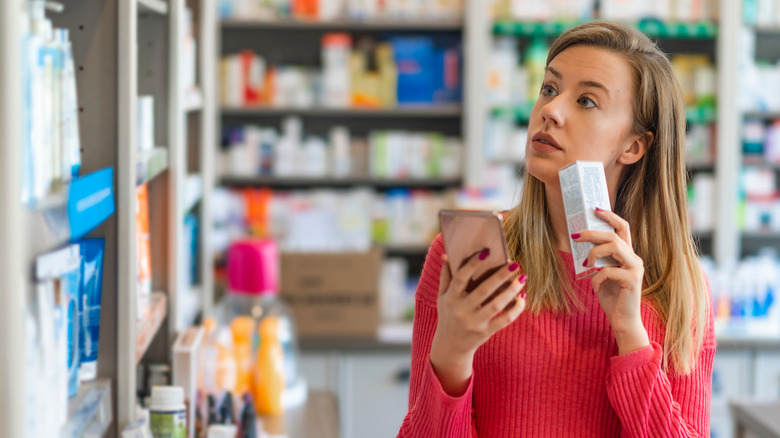 Dragana Gordic/Shutterstock
Ethylhexyl palmitate is a liquid derived from fatty alcohol and palmitic acid . It is produced by blending palmitic acid, found in plants, animals and other microorganisms, and other fatty acids. Ataman Chemicals reports that the reason it is mostly found in skin care products is because it helps adjust the products' consistency. It is used as a skin-conditioning emollient in cosmetic products to help users achieve a soft and smooth texture. As such, it basically gives products their slip. In terms of texture, it is pretty similar to that of silicone, and is often used as an alternative to it. Ethylhexyl palmitate is also sometimes used as an alternative to mineral oil. 
Since it helps provide a smooth texture, ethylhexyl palmitate is usually found in creams, body lotions, serums, and makeup. It is also often blended with zinc oxide and titanium dioxide to formulate creams and makeup products with SPF.
What does ethylhexyl palmitate do for your skin?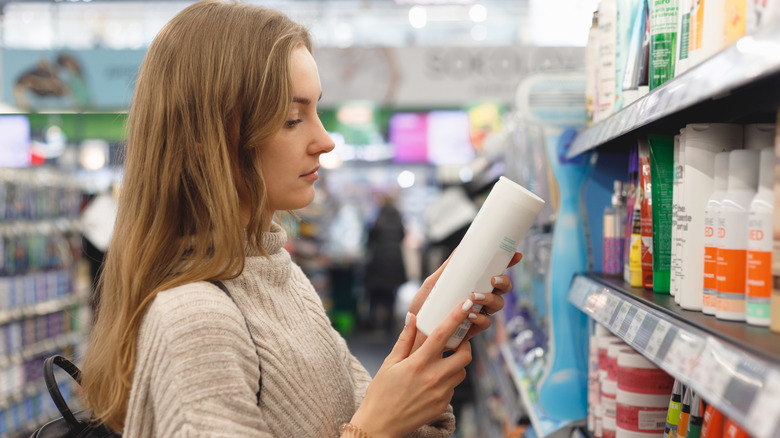 Vladdeep/Getty Images
Incorporating ethylhexyl palmitate to a formula can result in a richer, more moisturizing final product. Products containing this ingredient are particularly helpful to those with dry skin, since it helps reduce the loss of moisture in the skin's upper layer and can work wonders to improve the surface of the skin. Since it's a solvent, it also aids in rendering other ingredients in the product soluble, which helps active ingredients to penetrate the skin better.
It is also a great ingredient in hair products as it improves the overall look of the hair, making it appear more naturally silky and soft. It's absolutely one of the hair care ingredients you need if you want smooth hair.
According to the study conducted by the American College of Toxicology (via Sage Journals), ethylhexyl palmitate is safe as a cosmetic ingredient and does not pose any harmful effects to the skin or body.