Days Of Our Lives Star Peter Reckell Hints At Another Bo And Hope Return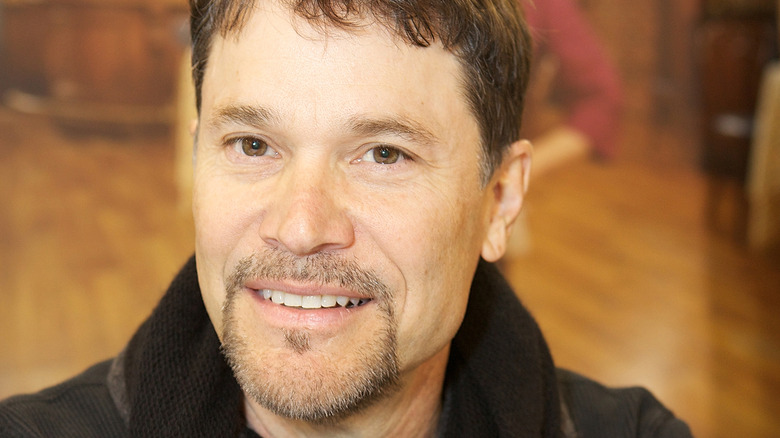 Jeff Schear/Getty Images
"Days of Our Lives" viewers were over the moon when Peter Reckell and Kristian Alfonso announced that they would be reprising their roles as iconic couple Bo and Hope Brady for the soap opera's spinoff series "Beyond Salem" in 2022. However, that was nothing compared to the excitement that fans had when it was later revealed that Bo and Hope would be returning to the flagship series in 2023. Longtime watchers of the soap opera have been waiting for Bo and Hope's triumphant return, but many were unhappy about how their reunion storyline played out. The couple seemingly didn't get their happy ending. Instead of episodes filled with family reunions and romance, Bo was shot and later fell into a coma before he and Hope could even share one romantic moment together.
Many "Days of Our Lives" fans gave a thumbs-down to Bo and Hope's brief reunion, sharing their thoughts on social media. Meanwhile, others were simply happy to have both Reckell and Alfonso back on the canvas. Of course, the actors have already finished their stint on the show, leaving viewers on the edge of their seats about the future of Bo and Hope.
However, Reckell may be offering fans a hint about a possible return to the soap opera.
Peter Reckell understands fans' frustration with Bo and Hope's current storyline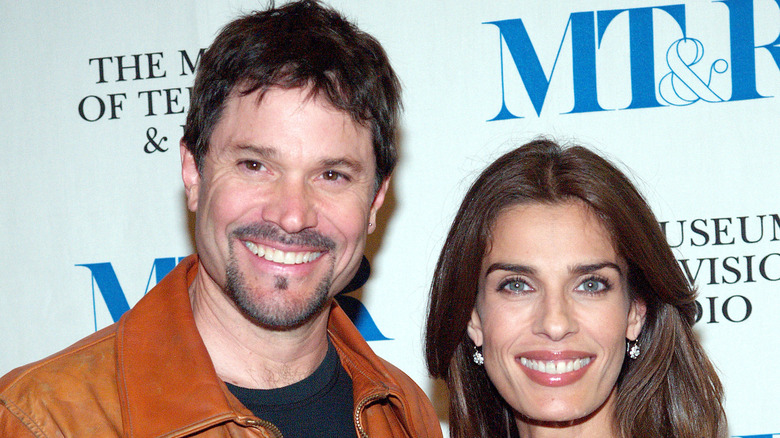 Michael Tran Archive/Getty Images
As Peter Reckell celebrates the 40th anniversary of Bo Brady's debut on "Days of Our Lives," the actor revealed that he understands fans' frustration with his current storyline. During an interview with Michael Fairman TV, Reckell opened up about the reaction. "People are having huge feelings, which is great, because it shows that the audience is passionate about what they want to see. The circumstances are rather difficult with us coming back for these short times and it's so long in between the times we come back. Obviously, the audience wants something," he said.
However, viewers who are upset about Bo and Hope's current circumstances may have reason to hope that the couple will return to the soap opera. Reckell hinted that he can't imagine leaving the characters this way, revealing that it would be unfair to viewers. "It wouldn't be fair to the fans. They poured a lot of themselves and their emotions [into this]. To leave it like this ... I can't even think about it. I don't see how it's possible. It would be very disrespectful to the fans," he said.
It seems that viewers will have to wait to find out what's next for Bo and Hope Brady, but it seems that Reckell is on board for another return to the sudser in the future.