How What Not To Wear Contestants Taught Stacy London To Dress Joyfully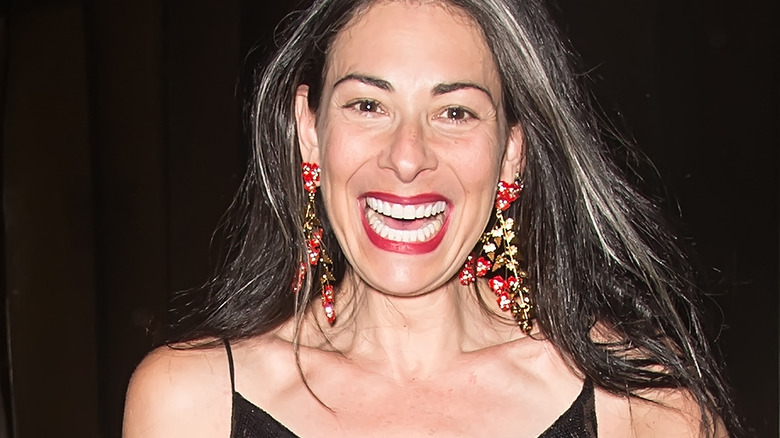 Gilbert Carrasquillo/Getty Images
In the early to mid-aughts, stylist Stacy London garnered an impressive (albeit intimidating) reputation for her life-changing makeovers on TLC's hit show "What Not to Wear." London and her co-host, Clinton Kelly, would transform the at-times-unwilling show participants from head to toe in each episode — but not before making the makeover-ees watch as the hosts tossed their entire wardrobes into a giant trash can. 
Indeed, London and Kelly were stylists of the straight shooter variety. Not one to mince words, London was always quick to speak her mind on the show, captivating audiences in horrified glee. "Would she say the same about my wardrobe?" We all secretly wondered as we watched. 
At the time? Well, maybe. But as the cult-favorite series came to an end, London's position seemed to soften on what was considered worthy to wear. In a 2013 interview with Redbook Magazine, London described how these transformations facilitated her evolution, including prioritizing joy over couture.
Defining style in the 2000s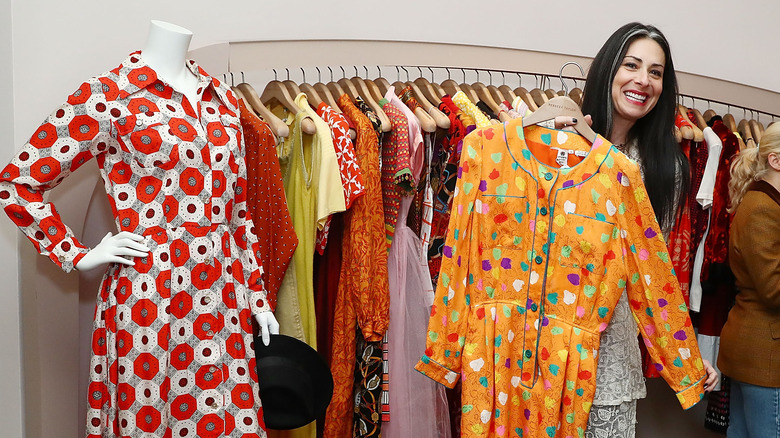 Astrid Stawiarz/Getty Images
"What Not to Wear" was, in essence, an involuntary makeover program. Participants (and their cringey, frumpy, or otherwise unfashionable duds) were submitted to the show by friends and family. After secretly filming the participants out and about in their fits, London and Kelly would ambush, er, surprise them and invite them to NYC for a comprehensive, transformative, and often jaw-dropping makeover: clothes, makeup, hair, and, most importantly, self-image. 
In true reality TV fashion, some participants were more willing than others. Those dragging their feet were met with firm — but seemingly fair — guidance from London. She focused on fit, mood, and the trends of the time. Those Mickey Mouse shirts from high school or crop tops from college that were lovingly worn to threads, on the other hand, were not making the cut. 
At the end of each episode, London and Kelly proudly looked on as even their most strong-willed clients modeled their new outfits, hairstyles, and makeup — no nostalgic, decades-old clothing in sight. However, London told Redbook that she learned more from these so-called "free spirits" about how to dress than she realized.
The importance of dressing for joy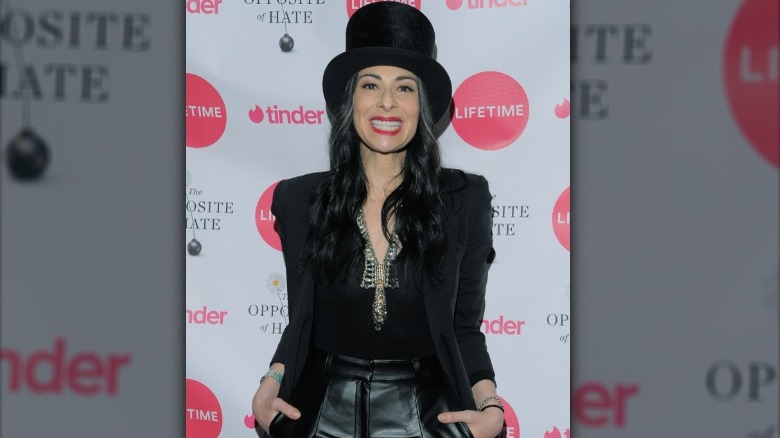 Ron Adar/Shutterstock
London's understated, chic style inevitably clashed with her clients' desire to wear whatever made them happy, fashion rules be darned. The stylist often butted heads with participants as they insisted on keeping or buying a piece of clothing simply because they liked it. London focused on silhouettes, professionalism, and utility — not emotion. 
However, the fashion mogul told Redbook that she later realized the importance of nurturing these eccentric attitudes. "We always asked them to consider whether or not the attention that they got from dressing just like Little Edie from Grey Gardens was helping them out in the real world because that's a practical consideration." 
"But I have learned [that] what you get from your wardrobe is really two-fold," London continued. "There's utility, and there's joy. There are so many women who are intimidated by fashion as an industry, as an idea, that to create a sense that style that brings you joy — that's so important." That likely doesn't mean London will be seen rocking a novelty graphic tee or pair of too-tight low-rise jeans anytime soon (although she doesn't seem to be adverse to the occasional tophat). Still, it's clear that her time at "What Not to Wear" helped change her approach to fashion as much as the participants themselves.