The Inspiring Reason Hallmark's Keesha Sharp Was Drawn To Her 'Summer Breakthrough' Role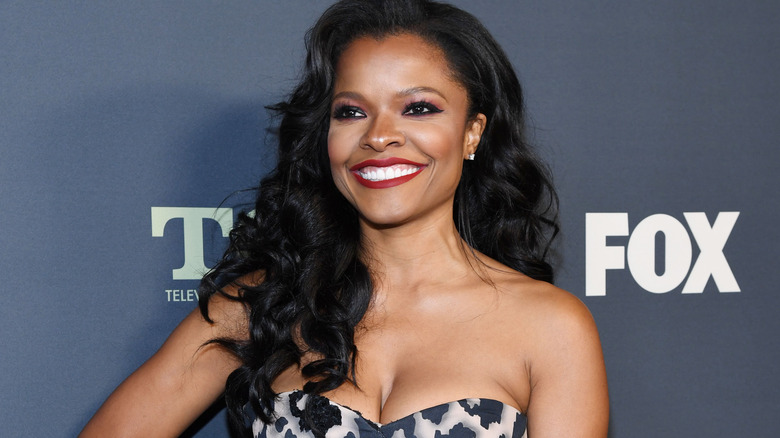 Amy Sussman/Getty Images
Over the course of her 23-year career, Keesha Sharp has played all types of iconic characters, from Monica Charles Brooks in the popular sitcom "Girlfriends" to Dale Cochran in the anthology series "The People v. O.J. Simpson: American Crime Story." These days, the talented 50-year-old actress and director is taking her acting chops to the Hallmark channel and she couldn't be more excited about it. 
In her brand new Hallmark flick "Spring Breakthrough," Sharp plays a single mother named Monica whose daughter announces that she's engaged. When Monica meets the godfather of her daughter's love interest, some unexpected sparks fly and she gets to have her own love story, too. The television movie premiered on April 30th, 2023 on the Hallmark channel and is now available to stream on Peacock, Roku, and Philo. The actress felt especially drawn to play this endearing main character for many reasons, and the role led to a real love of Hallmark projects as a whole.
Her character finds love as a middle-aged woman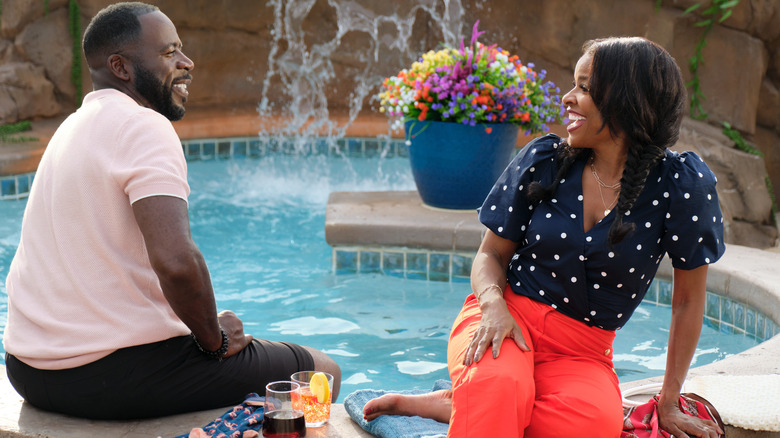 Hallmark Media/Dan Anderson
In an interview with Us Weekly, Keesha Sharp opened up about why telling Monica's story was so important and special, explaining that her character's journey in "Spring Breakthrough" shows that there's no timeline for finding love as a woman despite societal expectations and messaging. "Reading the script, I loved that it was about women of a certain age, no matter if you're 30, 40, 50, and above, you know, there's time," she said. "There's time and we're all here for our breakthrough." 
Sharp emphasized that life doesn't just stop when you hit a specific age. "It's over when we stop breathing," she said. Her character, a middle-aged mother, definitely still experiences extreme lows (losing her job) and extreme highs (her new romance and her daughter's good news). So, like all women above 40, Monica is very much on life's rollercoaster, and this story will likely resonate with a lot of women who don't usually see themselves represented onscreen anymore.
Monica gets to find herself in Spring Breakthrough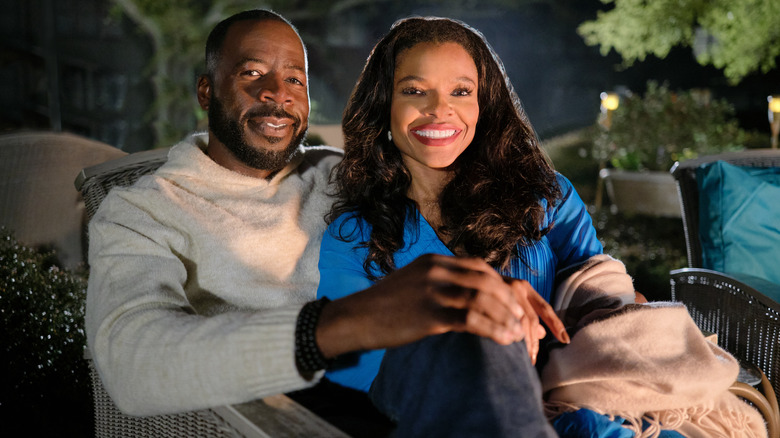 Hallmark Media/Dan Anderson
Keesha Sharp was also excited about playing a woman who thinks that she has her life under control until everything suddenly changes, and she ultimately finds herself amidst the chaos. Sharp noted that it's fun to explore "what happens when the rug is pulled from underneath you." When she began to familiarize herself with her character, the actress found that she actually related to Monica in many ways. "It was about finding the character within me and finding all those nuances in her," Sharp recalled. 
Talking with HBCUNetwork.com, the "Spring Breakthrough" star also expressed her appreciation of Monica's complexity and her character's ability to overcome challenges. Sharp explained that Monica exemplifies someone who learns to embrace a "soft life," which according to the actress means relinquishing selfishness, not getting lost in a career, and prioritizing gratitude and kindness above all else. Although the character is forced to learn that lesson when she loses her job, her life is certainly much better for it.