What We Know About Pedro Pascal's Rumored Feud With Disney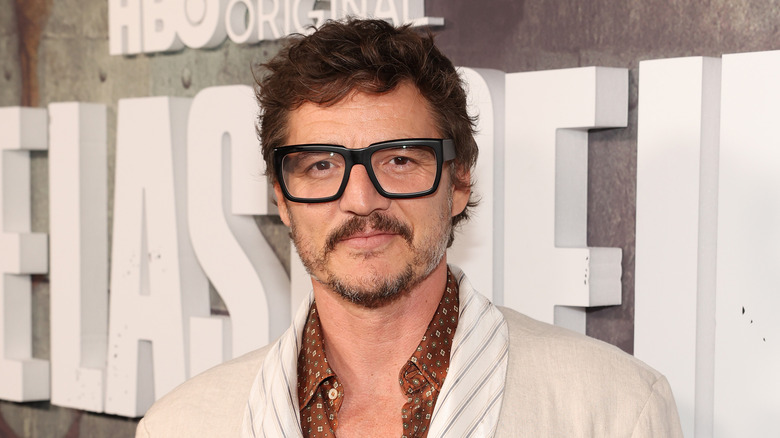 Filmmagic/Getty Images
Pedro Pascal has evolved into one of the most popular actors in Hollywood. The star is best known for his roles in TV shows like HBO's spooky apocalyptic video game adaptation "The Last Of Us," "Narcos," and "Game of Thrones." He's also appeared in movies like "Wonder Woman 1984," "and "The Great Wall." In addition, Pascal is the man (or at least the voice) behind the mask in the popular Disney+ "Star Wars" series "The Mandalorian." However, there have been rumors of some tension between Pascal and Disney regarding the role.
Fans of "The Mandalorian" have only gotten to see Pascal's face a few times on the show, as his character, Din Djarin, is forbidden by the Mandalorian Creed from removing his helmet in the presence of other people. This has led to Pascal doing all of the voice work for the character, while a team of three stunt doubles including Brendan Wayne, Lateef Crowder, and Barry Lowin are often the ones in costume on screen.
There are rumors that because of Din's inability to remove his helmet and show his face, Disney and Pascal had some disagreements about his payment for the role, and sources are revealing how the alleged feud started.
Pascal and Disney reportedly disagreed over salary issues
According to a report from Making Star Wars, sources have claimed that because Pascal's face is hidden for much of the series, Disney wanted to pay him a voice actor's fee instead of a larger star's salary. Pascal reportedly pushed back on that idea, which led to Din Djarin's face being revealed for the first time late in Season 1 of "The Mandalorian." Following that, Pascal was unmasked twice during Season 2, including in the emotional season finale when Din says goodbye to his adoptive son, Grogu.
Fans were expecting to see Pascal's face again in the Season 3 finale but were disappointed when it didn't happen. Insider Jeff Sneider previously told the Hot Mic podcast that Pascal was supposed to be seen during Season 3 but was unable to make it to set due to scheduling difficulties. At the time, Pascal was also working on HBO's "The Last Of Us," where he increased his net worth by reportedly getting paid about $600,000 per episode.
Whatever the truth behind these rumors, the recent announcement of a theatrical "Star Wars" movie set after "The Mandalorian" would seem to guarantee his long-term presence in the franchise.
Pascal shares his love for The Mandalorian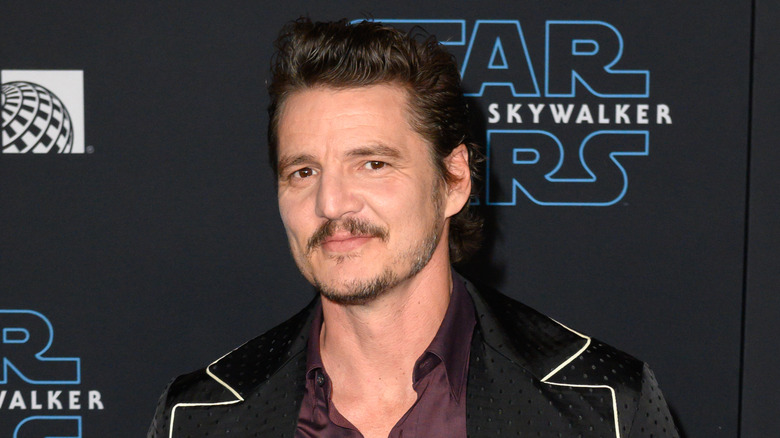 Silvia Elizabeth Pangaro/Shutterstock
Although there have been rumors of Pedro Pascal and Disney butting heads in the past, the actor truly seems to love working on "The Mandalorian." "I love walking down the street and then randomly, you know, just forgetting myself," he told StarWars.com in March of 2023. "And then somebody passes by me and says, 'This is the Way,'" his character's catchphrase from the show.
That same month, Pascal was asked how long he wanted to do "The Mandalorian" and gave fans a promising answer. "As long as they keep writing it," he told Entertainment Tonight. "Even if I can't fit into the suit, somebody can." Of course, Pascal gives a lot of credit to his doubles, who spend much of the time inside Din Djarin's armor. "It's been a collaborative process from the beginning," he told Entertainment Weekly in 2022. "I was given the opportunity to establish physical specificity in some ways at the start of the show, but I'd be lying if I said I wasn't observing and picking up from what they're doing and handing over so much of it as well. They do the heavy lifting."
Fans are hoping for much more Pascal in future seasons of "The Mandalorian" and can't wait to see what lies ahead for Din and Grogu.