Royal Expert Claims Queen Camilla Will Live Princess Diana's 'Nightmare' On Coronation Day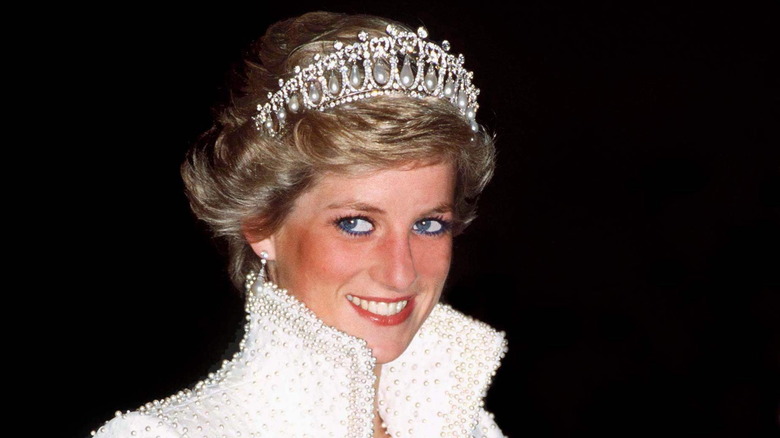 Tim Graham/Getty Images
The archbishop at the wedding of Prince Charles and Princess Diana said "Here is the stuff of which fairy tales are made — the prince and princess on their wedding day," as noted by The New York Times. But as we know, the fairy tale wedding didn't lead to a fairy tale marriage, and 15 years after their wedding, the couple divorced. In 2005, Charles married his longtime love Camilla Parker-Bowles in a low-key and private ceremony.
And as a show of acceptance and support for Camilla just before the start of the Platinum Jubilee, Queen Elizabeth released a statement about her hopes for the future and when her son would become king, and said, "It is my sincere wish that, when that time comes, Camilla will be known as Queen Consort as she continues her own loyal service." Both Camilla and King Charles III will have their roles in the monarchy formalized at the coronation on May 6. Both will be crowned — and Queen Camilla's coronation crown represents a significant royal first. It's undoubtedly a momentous occasion, to be crowned, but the idea was one that Princess Diana reportedly had nightmares about, according to Richard Kay, a royal reporter and friend of Diana's, as noted by the Daily Mail.
Princess Diana thought she'd never become queen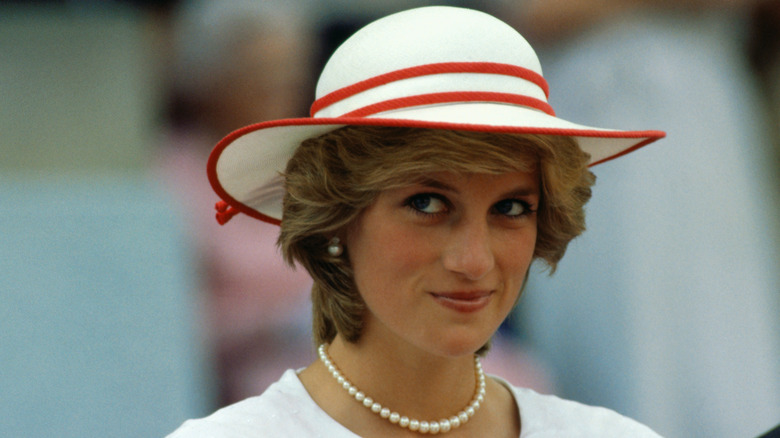 Bettmann/Getty Images
Richard Kay wrote in the Daily Mail that he asked Princess Diana if she had dreams about becoming queen and being crowned. "I have had nightmares about it," she told him. As Kay put it, the nightmares followed a similar pattern: When the crown was being placed on her head, "it would slip down her face and come to a halt over her neck, before slowly tightening around her throat and choking her." That definitely sounds like the stuff of nightmares!
In the infamous BBC "Panorama" interview with Martin Bashir, Diana spoke about how she didn't really think much about the fact that she'd one day become queen after marrying Prince Charles, as noted by PBS. She also said that she didn't ever see herself becoming queen, and that there were people within the royal family who didn't want her to become queen. But she seemed OK with that, saying "I'd like to be a queen of people's hearts, in people's hearts."