King Charles Isn't Perfect, But We Give Him Props For Spotlighting His Blended Family At The Coronation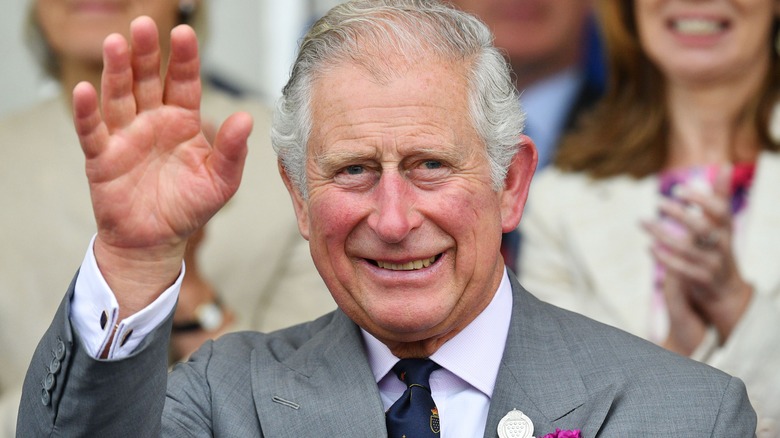 Wpa Pool/Getty Images
Despite all the gossip and chatter of royal drama, the coronation of King Charles III went off without a hitch on Saturday, May 6 — well, sort of. There were a few feathers ruffled, as fans of Prince Harry weren't too happy seeing the estranged royal play an undeniably minimalistic role in his father's big day. There was also the fact that Princess Diana's brother received a harsh snub that will likely go down in royal history. But that's all another day in the lives of British royalty, and we'd much rather focus on what the newly-crowned king got right at the much-anticipated coronation.
In today's world, blended families are a norm, and nothing to be ashamed of. While the royals seem to have shied away from this fact in the past, King Charles got this one right by including as many members of his blended family in the coronation as possible. We definitely see this as a good sign for future ceremonies.
This shows King Charles respects his wife's family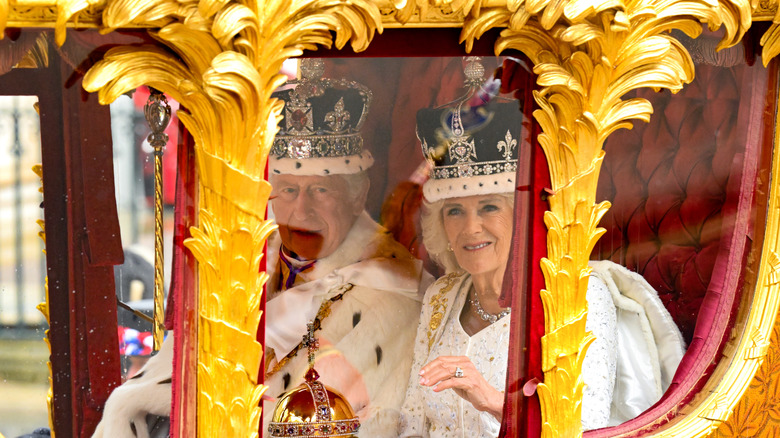 Karwai Tang/Getty Images
As avid fans of the royals, we can tell you that King Charles III is not perfect, not by any definition of the word. His scandals from the past, which culminated in a highly publicized divorce from Princess Diana, still have many loyal followers of the late princess refusing to celebrate his coronation (via Newsweek).
While his mistakes of the past can't help but be acknowledged, we shouldn't turn a blind eye to how well the newest monarch handled the May 6 coronation. This marks the first time a blended royal family has been crowned the monarch rulers of Britain, according to ABC News. He made sure that both his and Queen Consort Camilla's families were represented in this historic occasion, and for that, we give him props. He's clearly eager to start a new chapter with his family, and this is evident by who he hand-selected to play a role in the coronation.
There were plenty of royals who attended King Charles' coronation, and this included the queen's side of the family. Not only did Queen Camilla's family attend the coronation, but they also actively participated during the ceremony in Westminster Abbey. Per People, the Queen's grandsons served as Pages of Honor to their grandmother. It was a huge show of support from the king to his queen, and a sign to the rest of us that he loves and wishes to include even extended members of his family during his monarchy.
The Buckingham Palace balcony shot highlights a new future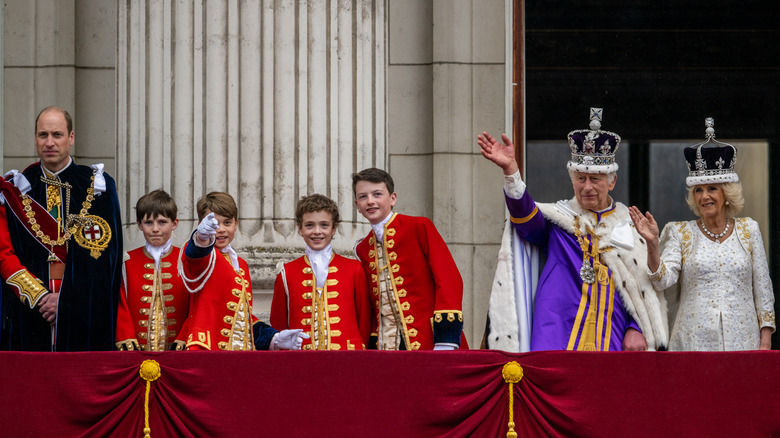 Brandon Bell/Getty Images
For decades, the world has loved seeing the royal family wave to the crowds from the famous Buckingham Palace balcony. But now that members of a blended royal family have taken centerstage there, it's certainly setting a new example. Personally, we loved seeing the crowded party on the balcony, even if it was just to get to know some of the less-talked-about royals better.
After the coronation ceremony ended, the new King and Queen went to the balcony to wave and pose for photos, as is custom. According to Today, King Charles and Queen Camilla were joined by Prince William and Princess Kate of Wales and their grandchildren, who we've all grown accustomed to seeing in news headlines. We were also greeted by some new faces, including the queen's grandchildren and great-nephew.
To us, this set a new precedent for the king and his family. He will be focusing on his family and not the chaotic drama that some other family members seem to have a penchant for introducing to the mix. We're excited to see what the monarchy has in store for the next events.