King Charles Deals Harshest Coronation Snub Yet To Princess Diana's Brother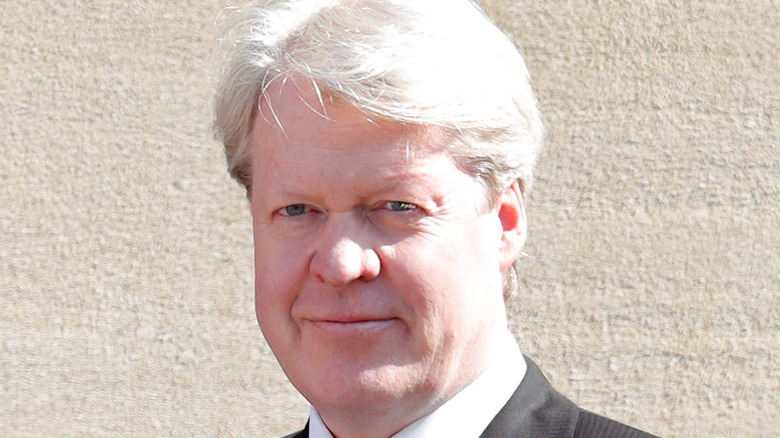 Max Mumby/indigo/Getty Images
As the 9th Earl of Spencer, Charles Spencer, Princess Diana's brother, comes from a family steeped in history. The study of the past has been his lifelong passion, and he's written books as well as appeared on TV and podcasts to share his knowledge. In the lead-up to King Charles' coronation, Spencer has been divulging details about past coronation mishaps in his podcast, "Rabbit Hole Detectives."
Given the earl's close relationship with his sister, some royal fans have been wondering how he's feeling about Charles' upcoming coronation. While Diana is in his thoughts daily, Spencer doesn't dwell on his former in-laws. "Actually, the whole royal thing, I don't find it as interesting as a lot of people, you know? ... I just get on with my life," the earl told the podcast "Off Air... with Jane and Fi," per People. "People obviously assume that I care a lot about that side of things, but it's just a side part of my life." Now it seems that the feeling may be mutual, as King Charles has snubbed his former brother-in-law, sidelining him from this historic event.
Charles Spencer isn't invited to the coronation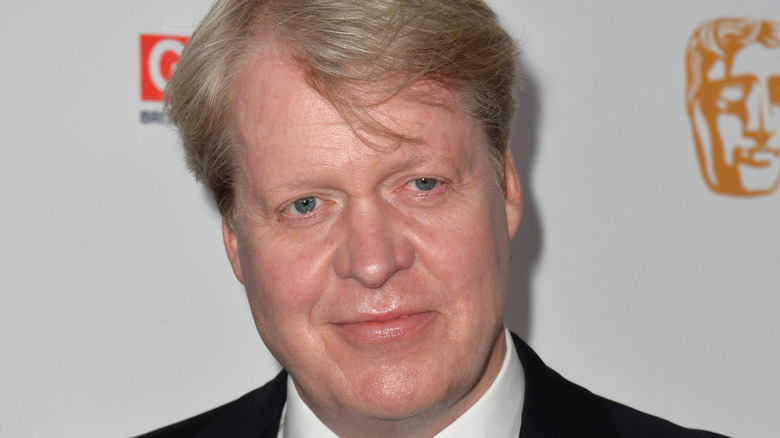 Jaguar PS/Shutterstock
Speaking to the podcast "Off Air... with Jane and Fi," in February, Earl Spencer admitted the possibility of his attending King Charles' coronation was unlikely, given the smaller guest list. While Queen Elizabeth's ceremony used makeshift seating to accommodate 8,000 spectators in Westminster Abbey, this time around, guests are limited to 2,200. This smaller number is further constrained as it's divided up between family, foreign dignitaries, and charity organizations.
In early February, peers like Earl Spencer could apply to attend if their ancestors had participated in past coronations, in a rigorous process that saw 80% to 90% of the applications rejected, since they weren't tied to current customs. Spencer wasn't eligible because, as he explained on the podcast, his family never "had an official role in [the Coronation]" (per Express).
Even though he didn't plan on going, one of the Earl's friends stated that he might have appreciated the opportunity to settle the matter on his own terms, similar to Meghan Markle's decision to skip the event. "This brutal exclusion left no option for any elegant diplomacy," the friend informed The Independent. However, a second friend admitted it would have been a fraught decision.  "It would have been tricky for him had he been invited. But that would have allowed him to decline rather than being dropped and snubbed."