What Happened To The Bold And The Beautiful's Clarke Garrison?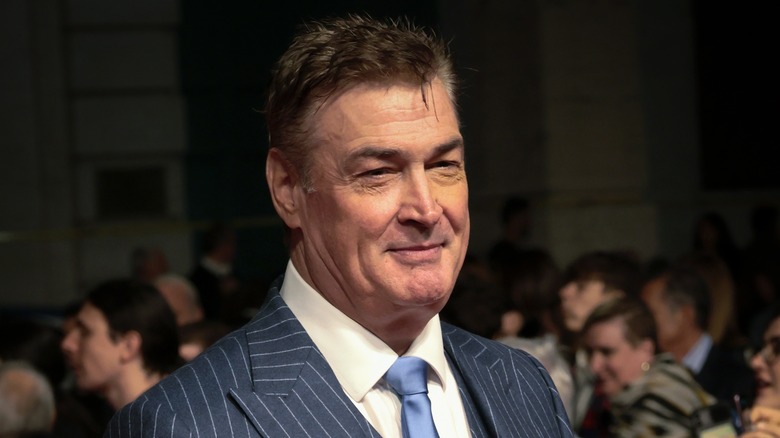 Gennaro Leonardi Photos/Shutterstock
Fans of "The Bold and the Beautiful" know that there are some characters who are simply unforgettable. Take Clarke Garrison (Daniel McVicar), for example, who was introduced to fans in 1987. Clarke was revealed to be a charming fashion designer and a bit of a ladies' man. He was eventually hired by Stephanie Forrester to seduce her daughter, Kristen. However, Kristen was completely uninterested in Clarke's advances. That's when he turned his attention to Stephanie, looking to charm her while worming his way into her company, Forrester Creations. However, Stephanie was married to Eric Forrester at the time. Things took a turn when Kristen had a change of heart about Clarke and later claimed that his designs were her own.
When Kristen's father, Eric, found out the truth, he was forced to hire Clarke due to the fact that his designs were used in the company's collection. Kristen and Clarke's relationship heated up, but he had an affair with Margo Lynley behind her back. Shortly after Clarke and Kristen eloped, Margo revealed that she was pregnant with Clarke's child and demanded $100,000 in child support. Looking to protect his secret, Clarke struck a deal with Sally Spectra, agreeing to steal Forrester designs if she would give him the money to pay off Margo.
After Margo's child was born, he suffered from a health complication that made Clarke realize he wanted to be part of his son's life. However, his marriage with Kristen began to falter.
Clark married Sally and welcomed son CJ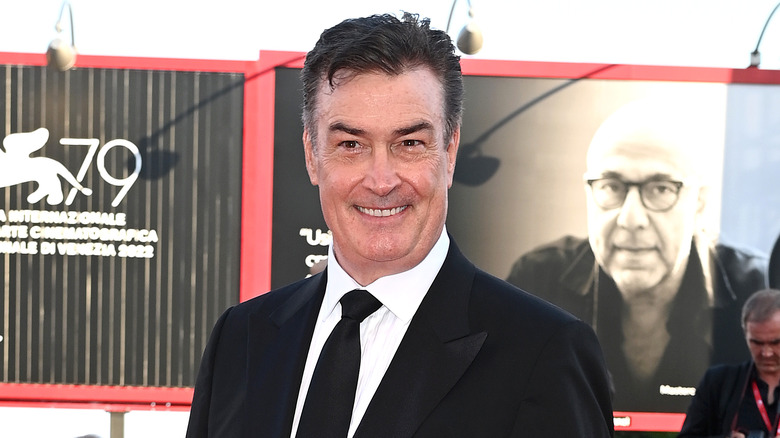 Kate Green/Getty Images
After Clarke Garrison and Kristen Forrester ended their marriage, "The Bold and the Beautiful" viewers watched him try to get back into the good graces of the mother of his child, Margo Lynley. However, Margo was married to Bill Spencer at the time and decided to stick with her husband instead of pursuing a romance with Clarke. It was then that Clarke decided to take Sally Spectrum up on her offer of marriage in exchange for half of her company and his own fashion line. Of course, Sally forced Clarke to sign a prenuptial agreement before they tied the knot. The couple eventually welcomed a child of their own, CJ, but Clarke was unhappy in their marriage. He eventually leaned on his ex-wife Kristen for comfort, and a video of their intimate encounter eventually made its way to Sally. After Clarke and Sally's marriage ended, the character left town.
Clarke was off the canvas for many years until he finally returned in 1996 when Macy Alexander asked him to come home and help save Spectra from going under. Clarke also reunited with his son, CJ, who felt a lot of resentment toward his father for abandoning him as a child. However, CJ and Clarke eventually mended fences after the character took a bullet for his son, ultimately saving his life.
CJ later convinced his father to return to work at Spectra, leaving his position at Forrester behind.
Clarke was nearly killed by a python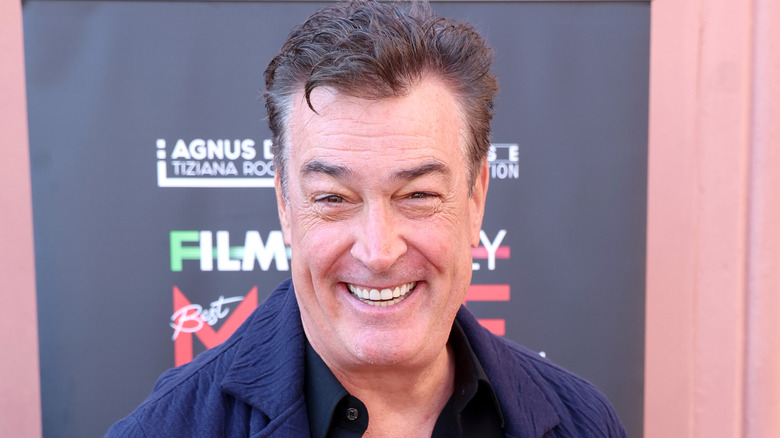 Daniele Venturelli/Getty Images
Upon his return to "The Bold and the Beautiful," Clarke Garrison continued to look for love. He became infatuated with Morgan DeWitt, who was secretly pregnant with Ridge Forrester's child. Clarke used that information to exact revenge on his old enemy, Ridge, but Morgan wasn't having it. Instead, she began to torture Clarke, even setting a deadly python loose in his office in an attempt to kill him. Clarke tried yet again to rekindle his romance with Kristen to no avail. Later, he reconnected with his estranged son, Mark, and was forced to try to ease tensions between him and CJ when both of his sons fell in love with Bridget Forrester.
Eventually, Clarke went back to work for Forrester when Nick Marone took over the company. However, he couldn't stay away from Spectra and began running the brand under a new name, Jackie M, when Stephanie Forrester took charge. However, Stephanie eventually went back to work at her family's company and Clarke mysteriously disappeared. He hasn't been seen or talked about since.
While Clarke is no longer on the canvas, fans know that he could pop back up at any time, and some are hoping to see the character again in the future.