Why Brooke D'Orsay Loves Working For Hallmark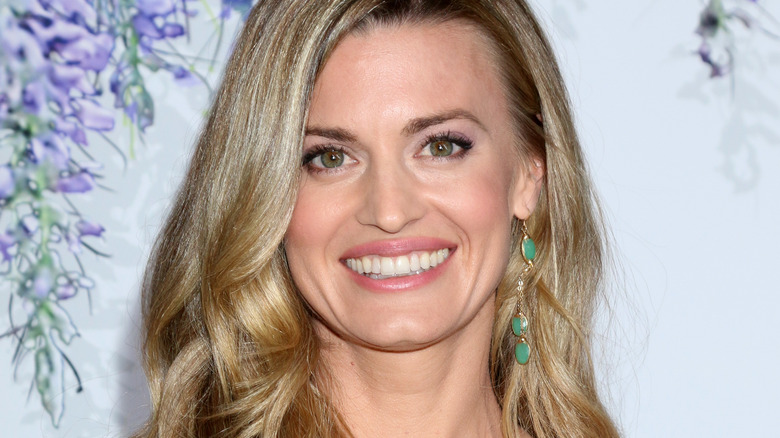 Kathy Hutchins/Shutterstock
The Hallmark Channel's reputation as must-watch television is thanks predominantly to the loyalty of its fans. The channel has firmly established itself as a haven for warm, seasonal movies whose touching stories burn into your heart long after you've watched them. You're guaranteed light-hearted drama and doe-eyed smiles no matter the movie.
As much as we love tucking into a mushy Valentine's romance or a magical Christmassy tale celebrating family and love, the actors are even more grateful to be a part of it all. If you're a Hallmark regular then you've surely seen Brooke D'Orsay grace several heartwarming films including "Miss Christmas," "Christmas In Love," and "Wedding of a Lifetime." 
Her evident dedication to her characters seems to only be surpassed by the love she has for the network itself. This doesn't come as a surprise as Hallmark is the hallmark of good values and wholesome content, but what exactly is it about the channel that has stolen D'Orsay's heart? 
The Hallmark star loves the network's uplifting stories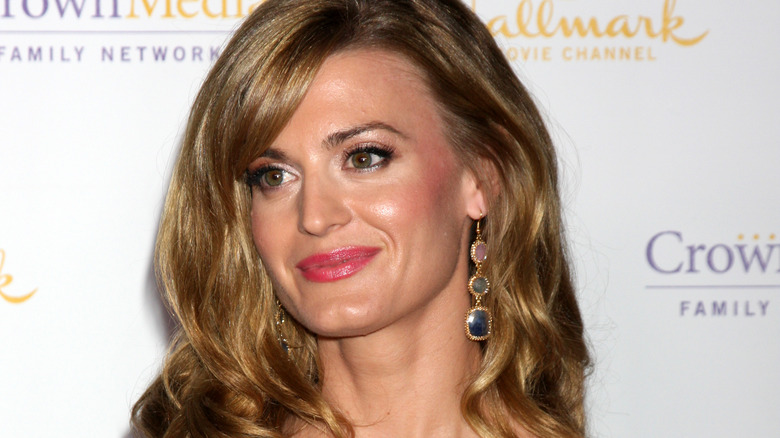 Kathy Hutchins/Shutterstock
Brooke D'Orsay opened up to Harlton Empire, in an interview promoting the Hallmark classic "Christmas In Love," about why she loves working with the channel so much. The star attributed it to the positivity and wholesomeness that their content is centered around. "The reason I love doing Hallmark movies is because of the good-hearted nature of the stories," D'Orsay noted simply. 
The "Miss Christmas" actor isn't the only Hallmark star who gets in her feels about their great work culture either. Andrew Walker, who has featured in over 20 Hallmark original movies to date, attested to how positive the environment on set is too. He named it as one of the major reasons why he gets to do what he loves, telling Us Weekly, "You're able to exercise all these other potential possibilities that you have as an artist. It's great."
And what a difference it makes! The Hallmark Channel is the most-watched channel on entertainment cable as of the last quarter of 2022, according to The Futon Critic. It rakes in millions of viewers every year, particularly during the Christmas season when everyone is looking for content that showcases the authentic holiday spirit and cheer.
Wedding of a Lifetime's fun set leaked onto the screen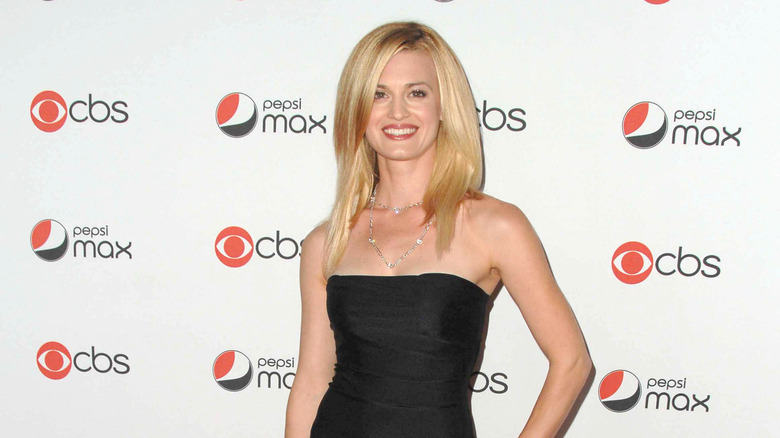 s_bukley/Shutterstock
The reason why people love to watch the Hallmark Channel is simply because demand dictates supply and these days, people want to tune into feel-good movies that draw attention away from all the perpetual craziness that seems to be going on in the world. Brooke D'Orsay stars alongside Jonathan Bennett in "Wedding of a Lifetime," which follows former high school sweethearts who separate and then find their way back to each other in a hilarious way.
During a video chat on Hallmark's YouTube Channel, D'Orsay shed some more light on the relationship between her character, Darby Sinclair, and Bennett's, Jake Johnson. "These two adore each other ... but life has happened," she explained. "They don't feel as magical as they once did, and they decide to go in different directions." Bennett also gave some insight into the movie's production, expressing how excited he was for Hallmark fans to finally get to see it. 
He enthused, "The joy and fun we're having on set translates [onto] the screen and translates to the people watching at home. I think they're going to have just as much fun watching us go through these ridiculous obstacles as we had filming them." Clearly, fans did enjoy it just as much as the people behind it since "Wedding of a Lifetime" boasts a whopping 83% audience score on Rotten Tomatoes at the time of writing.