How Many Films Did Tom Cruise And Nicole Kidman Star In Together?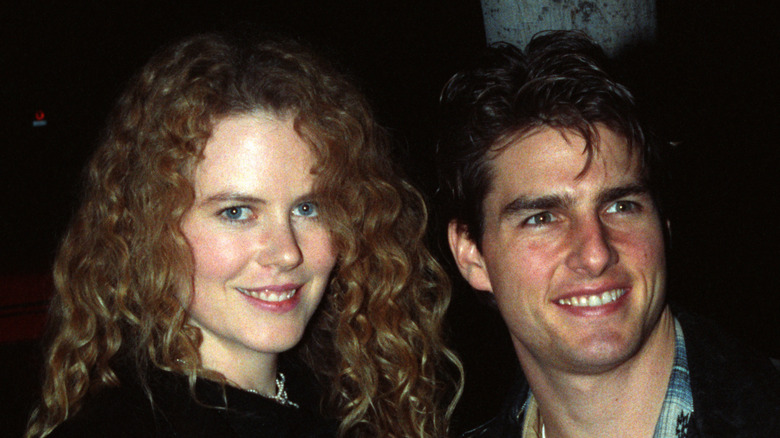 Bart Sherkow/Shutterstock
When we talk about the '90s power couples, there are a few that have stuck in our minds through the decades. Ethan Hawke and Uma Thurman, Brad Pitt and Gwyneth Paltrow, Richard Gere and Cindy Crawford, and of course, Nicole Kidman and Tom Cruise. These iconic couples had people invested in their relationships from the moment they were spotted arm-in-arm on a red carpet all the way to the second news of their breakups broke.
Kidman and Cruise, in particular, caused a great stir when their marriage ended. Everybody remembers the striking image of Kidman as she strolled the streets in apparent glee as the divorce was finalized. Later, the "Big Little Lies" star opened up about the relationship saying, "Our life together was perfect. It took me a very long time to heal. It was a shock to my system," she added, "That was a great relationship. I think it ran its course. I was really damaged and not sure whether [love and marriage] was ever going to happen again to me," via InTouch Weekly. 
But as we all know, it all worked out in the end. Kidman found love in singer Keith Urban while Cruise went on to marry Katie Holmes and have a child with her before splitting up after six years of matrimony. And while Cruise and Kidman's marriage didn't last, it's safe to say their contributions to cinema will stand the test of time, especially in the movies they did together. 
Nicole Kidman and Tom Cruise starred in three movies together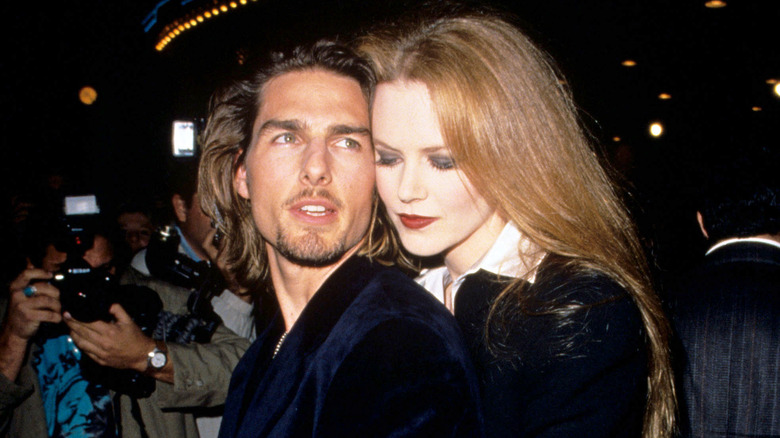 Steve.granitz/Getty Images
Unsurprisingly, the two Hollywood stars' paths first crossed on the set of the film, "Days of Thunder." In a 2017 interview with People, Nicole Kidman fondly reminisced about the first time she saw Tom Cruise during an audition for her role in the film, "I remember being so nervous and seeing Tom Cruise drive up in a Porsche [. . .] and he got out of the car and walked through, and I was like 'Ah!' and my jaw dropped." She also added that she was intimidated auditioning in front of the movie's executives and Cruise and believed she wouldn't get the part. But she was called and offered the role on the very same day.
Although Kidman had previously gained notoriety from working in the Australian thriller, "Dead Calm," and several other Australian films, she broke through the American film scene with "Days of Thunder." At the time of filming, Kidman was 22, while Cruise was 28 and in the process of getting a divorce from his first wife, Mimi Rogers. In a 1995 interview with Playboy, Rogers would share that the marriage primarily ended due to Cruise's desire to become a monk, which didn't happen. Months before the film's release in 1990, the divorce was finalized and Kidman and Cruise went public shortly after. The actors wed in a private ceremony on Christmas Eve that same year.
Eyes Wide Shut was one of their most notable projects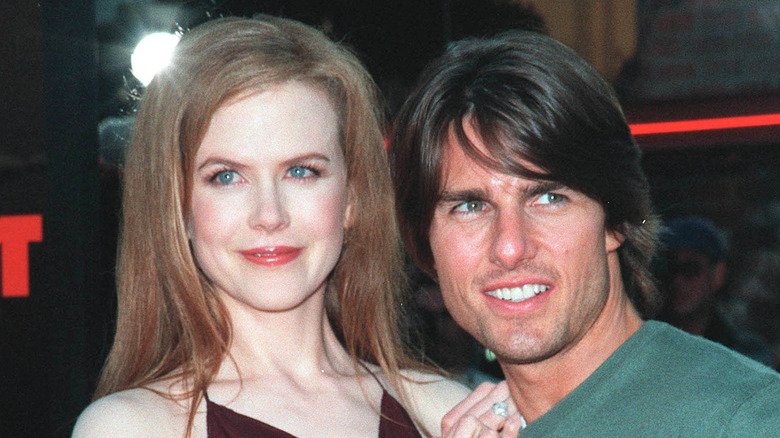 Featureflash Photo Agency/Shutterstock
In 1992, Nicole Kidman and Tom Cruise appeared in their first film as a married couple, "Far and Away." And while the film did relatively well, their big break as an iconic Hollywood couple would happen in 1999 with Stanley Kubrick's "Eyes Wide Shut." The official trailer for the film featured several explicit scenes, including some steamy kisses shared between the real-life couple.
Unsurprisingly, the couple's chemistry sizzled in the erotic mystery. In 1995, the couple admitted to Vanity Fair that their initial attraction was sexual. Kidman gushed, "I thought he was the sexiest man I'd ever seen in my life." And Cruise also said something similar, "Instant lust, that's what I felt," he added, "I thought she was amazingly sexy and stunning. It grew into love and respect."
Due to the themes of infidelity in the movie and their striking performances, many believed that Kidman and Cruise were tapping into real-life emotions. But Kidman denied these rumors in a 2020 interview with The New York Times, "We were happily married through that," she added, "We would go go-kart racing after those scenes. We'd rent out a place and go racing at 3 in the morning." Sadly, the couple's divorce was finalized in 2001 after 11 years of marriage. Although the pair has been vague about what went down behind the scenes, many have speculated that this might be why they really got divorced.