Inside Ethan Hawke's Relationship With Uma Thurman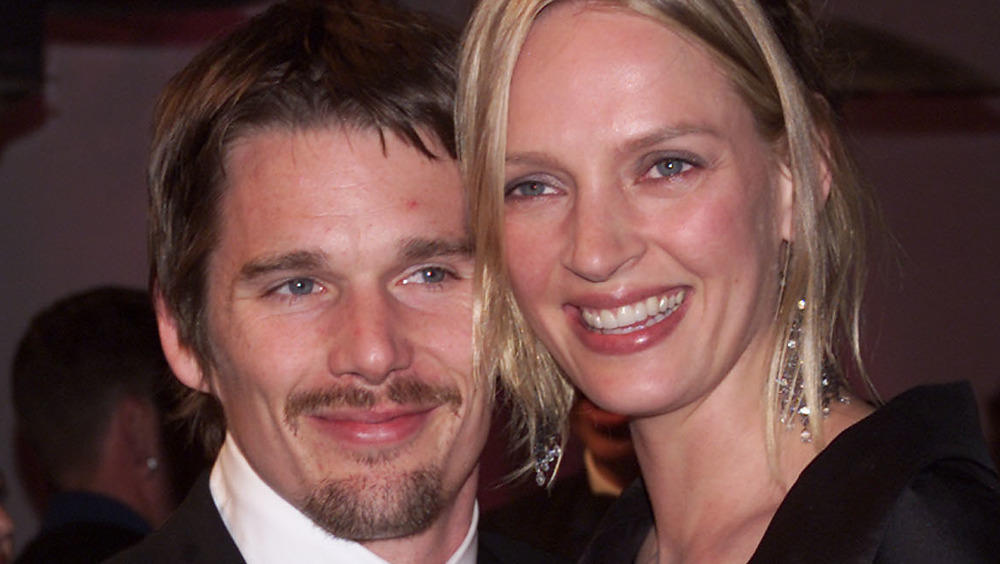 Evan Agostini/Getty Images
Between them, Ethan Hawke and Uma Thurman have starred in some of the most iconic Hollywood blockbusters of all time. He's been nominated for best actor in a TV motion picture at the 2021 Golden Globes for his role in The Good Lord Bird. And fans of the pair will know they were once married. So here's inside Ethan Hawke's relationship with Uma Thurman. In an interview with GQ, he reflected on how they divorced at the point in his career where he was considered most successful, and then his "personal life fell apart."
The Sun reported that Hawke met Thurman on the set of Gattaca in 1996. The A-List pair went on to get married in 1998. In the same year, their daughter Maya was born. The Evening Standard outlines that she's followed in her parents' acting footsteps and starred in Once Upon A Time ... In Hollywood. Vogue reported that their son, Levon, is also an aspiring actor and starred alongside his sister in Stranger Things. 
Thurman and Hawke separated in 2003 and divorced in 2005, according to the Daily Mail. Since then, both Thurman and Hawke have spoken about their relationship, separation, and the rumors that surrounded their divorce.
Ethan Hawke said he had no business taking vows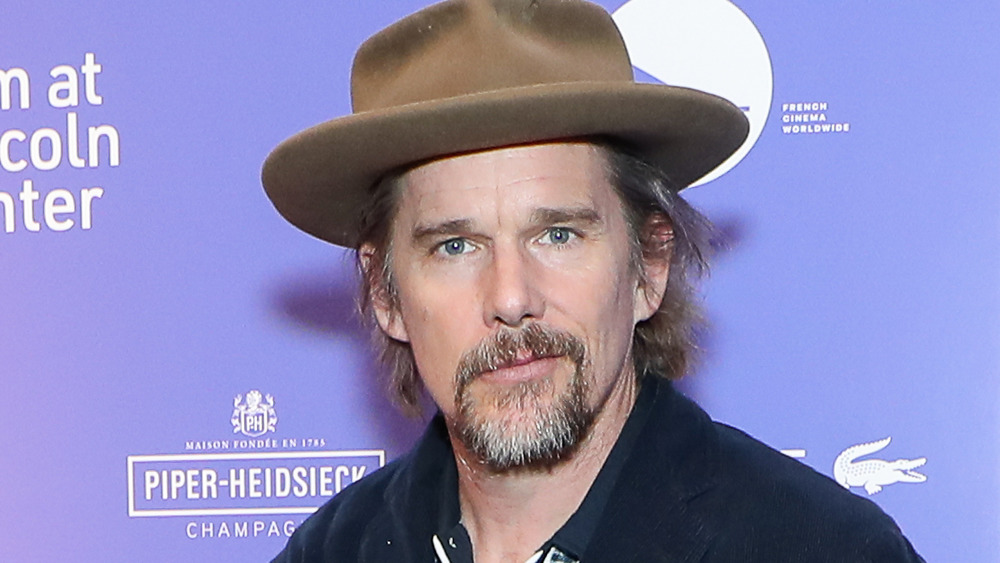 Arturo Holmes/Getty Images
Ethan Hawke and Uma Thurman are two actors that define '90s Hollywood. So when they separated, it caused a stir. When she spoke to Oprah Winfrey shortly after their divorce, People reported that Thurman said, "you can move on, and you can be lucky and you can seize the moment and you can take one step after another. You bear two children with somebody -– that's not a small thing -– and then you can hardly talk to them."
Hawke has also revealed that parting with Thurman after seven years and two children was really tough. "Success when you're young is really overwhelming. The world felt out of control. And I wanted to stop it from spinning so fast. I thought marriage would decrease my variables or something. I was absolutely wrong," he told Elle in 2013. "There was this discovery that the male brain isn't done until 28. I definitely think my frontal lobe was not finished. I had no business taking vows that would last more than two weeks."
Do Ethan Hawke and Uma Thurman still have a relationship?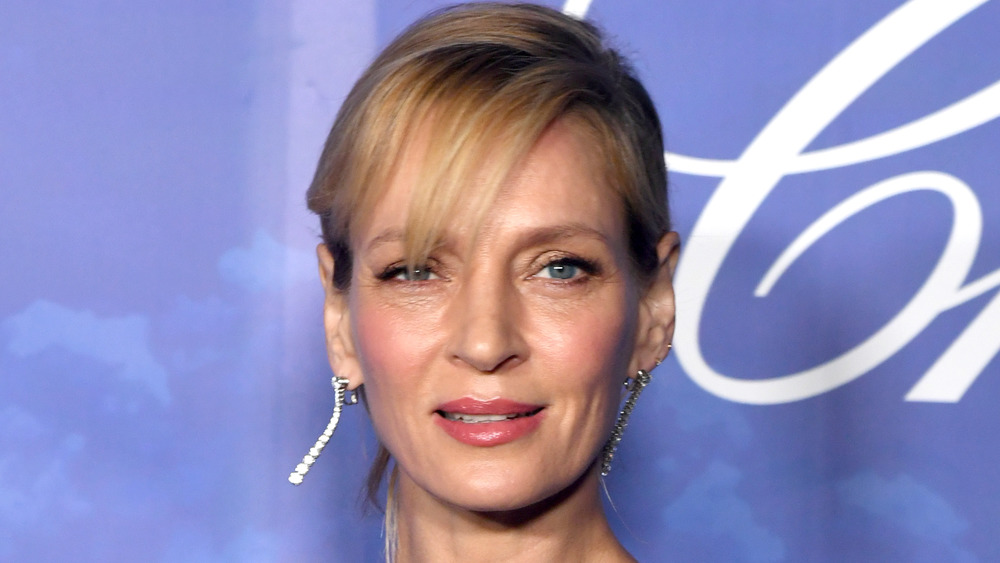 Kevin Winter/Getty Images
Entertainment Tonight reported that after Thurman and Hawke separated, there were allegations that he was cheating on her with Ryan Shawhughes, who was a nanny to their children for a time. This has never been confirmed. In October 2020, Page Six reported that Thurman was dating architect Peter Sabbeth. The Sun noted that Hawke married Ryan Shawhughes in 2008, and they've gone on to have two daughters.
While Hawke and Thurman have spoken about how difficult their divorce was, they've both praised the success of their children. Maya Hawke appeared in season three of Stranger Things. Reflecting on his daughter's career to Entertainment Tonight, Hawke said, "It's one of the great honors of my life. It's shocking. I knew when she was a kid that she was — I felt that she was an artist really young and I have a feeling that she's ... she's a substantive human being. And it keeps my life interesting and exciting to try to be the person that she wants me to be."