Lionel Richie's Coronation Concert Performance Clearly Didn't Captivate Queen Camilla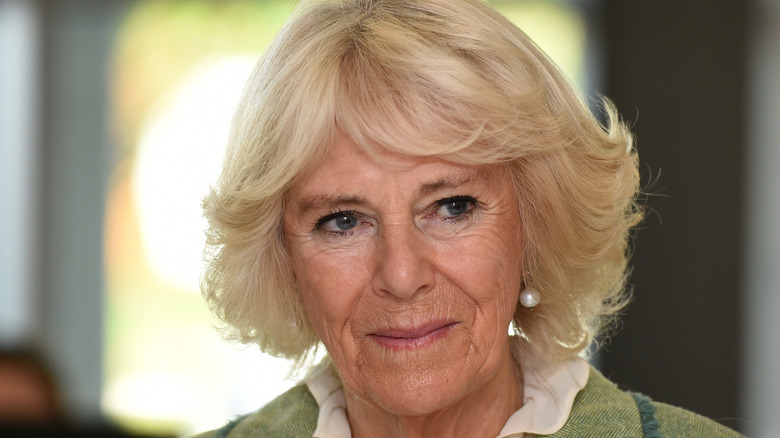 Finnbarr Webster/Getty Images
A prolific singer-songwriter, Lionel Richie hit his stride during the 1980s and dominated the airwaves (and MTV) with songs like "Dancing on the Ceiling" and "Hello." Then, in 2019, Richie partnered with the royal family when King Charles named the singer the first global ambassador for The Prince's Trust. At the time, Charles established a comfortable rapport with the musician by saying, "It must have been you I was looking for" (per Express) — an allusion to Richie's "Hello" lyrics. Richie was delighted by the monarch's humor.
Now, four years later, King Charles honored Richie a second time by asking the singer to perform at his coronation concert. Richie was thrilled to participate, telling People, "Of all the names that are out there that he could have had for this, he called my name."
Besides the concert, Richie also received an invite to the ceremony at Westminster Abbey and a Buckingham Palace garden party on May 3. While the singer was at ease at the outdoor event, talking and laughing with Charles, Richie made a faux pas when greeting Queen Camilla, when he repeatedly touched her arm. Even though this friendly behavior isn't the norm when greeting royals, Camilla took it in stride. However, when it came to Richie's musical performance, the queen didn't seem to be quite as excited as other members of the royal family — at least at first glance.
Camilla appeared to peek at her watch during Richie's performance
During the May 7 coronation concert, Lionel Richie performed some of his biggest hits. Several royals were showing off their best dance moves to the Caribbean-inspired beat of "All Night Long," and King Charles and Queen Camilla both sang along to Richie's ballad "Easy (Like Sunday Morning)." Even so, Camilla was also spotted looking down at her arm while Richie was onstage. Some fans thought Camilla was looking at her watch and interpreted her behavior as boredom. "Camilla wondering if she can be back to watch Shawshank Redemption at 10pm," joked one royal watcher, per Mirror. Others were more sympathetic, noting that the royal couple had experienced two extraordinarily busy days. "They're in their 70s! Can't imagine the exhaustion at this point," one fan commented.
Another group of people also observed that Camilla was wearing multiple items on her arm. They believed the queen had her attention on her glowing wristband. Rebecca English, the Daily Mail's royal editor agreed, tweeting, "She wasn't checking her watch – all of the guests were given wrist bands that light up to the music and she was looking at that." 
Perhaps Camilla was captivated by the color-changing bangle, or needed to adjust it on her arm. If that was the case, she wasn't the only one. Princess Charlotte had difficulty with her band, and solicited her mother's help in improving the fit.