How Long Was Grace Kelly A Movie Star Before Becoming A Princess?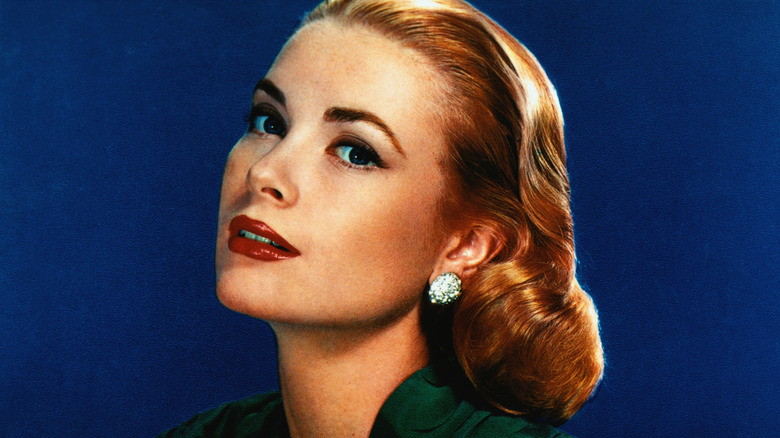 Herbert Dorfman/Getty Images
It wouldn't be unreasonable to assume the improbability of becoming a silver-screen starlet, fashion icon, devoted philanthropist, and retired actress-turned-princess before one's 27th birthday. Yet, the inimitable Grace Kelly proved that such a blazing trajectory was possible, albeit incredibly rare. Kelly's rise to stardom was fast and fierce, and decades after her untimely death, her legacy lives on. 
Kelly's natural beauty and charm made her an audience favorite on the silver screen. Her air of grace and poise became the standard for women everywhere, which made her ascent to the throne of Monaco all the more plausible. Kelly was celebrity royalty in her own right — her marriage to Prince Rainier III of Monaco only confirmed what the world already knew. 
Kelly cemented herself as a quintessential American icon of Hollywood's Golden Age shortly before giving it all up to become Monegasque royalty. Indeed, the brevity of her time on the silver screen only added to the superstar's grandiose, immortal reputation.
From the Rust Belt to the silver screen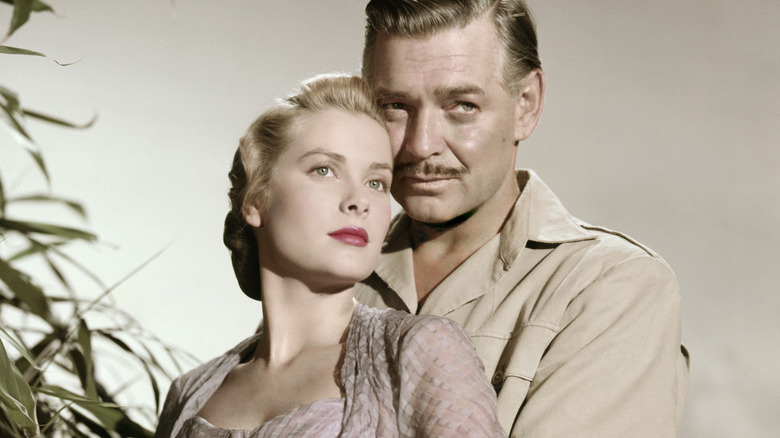 Silver Screen Collection/Getty Images
From a distance, Kelly's propensity for trailblazing seemed like a familial inheritance. Both her mother and father made waves in their respective athletic careers, becoming the first female athletics coach at the University of Pennsylvania and an Olympic gold medalist (later turned masonry mogul), respectively. However, Donald Spoto's biography of Kelly, titled "High Society," paints a different picture (via The Ledger).
Unlike her parents, Kelly was interested in the performing arts. When she decided to attend the American Academy of the Dramatic Arts in New York, her father, Jack Kelly, crassly compared acting to sex work. But to assume Kelly's career would be a sordid series of two-bit productions was clearly a miscalculation on Jack's part, as it would only take her two years after graduating from the AADA to land her first film role. 
Per Biography, Kelly landed her first critically acclaimed role as Amy Kane in the 1952 Western film "High Noon." The following year, she wooed audiences across the country as Linda Nordley in "Mogambo." This role would garner her an Academy Award nomination and Golden Globe Award for Best Supporting Actress. Soon after, she signed a seven-year contract with MGM Studios, solidifying her place as one of America's favorite leading ladies.
From the silver screen to Her Serene Highness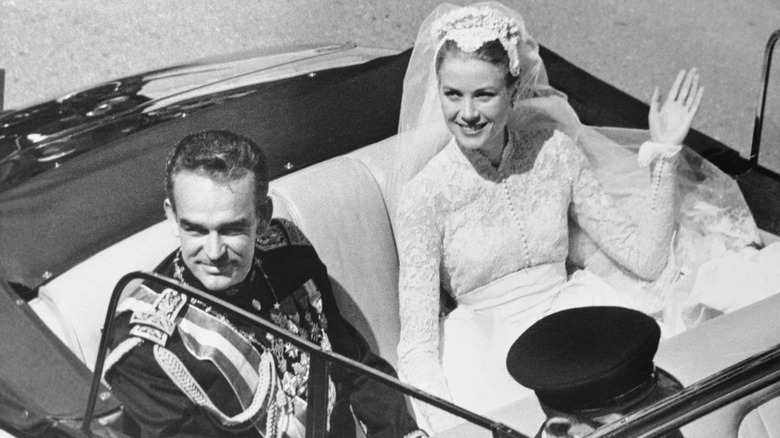 Bettmann/Getty Images
Grace Kelly became a highly sought-after name in the film community, and the suspense magnate Alfred Hitchcock was no exception. Hitchcock was incredibly vocal about his admiration for Kelly, and the two formed a mutually beneficial collaboration for three of Hitchcock's films: "Rear Window" (1954), "Dial M for Murder" (1954), and "To Catch a Thief" (1955). 
Before Kelly met Monaco's Prince Rainier III while in France for the Cannes Film Festival, she added "The Country Girl," "Green Fire," and "The Bridges at Toko-Ri" to her impressive catalog of work. "To Catch a Thief" and "The Swan" were released before and immediately after Kelly and Prince Rainier's courtship began. "High Society" would be her last feature film, released in 1956, the same year she married the Monegasque prince in a highly anticipated, lavish ceremony. Upon her ascent to the throne as Her Serene Highness, Princess Grace of Monaco, she gave up her career as an actress, and her films were banned in the country over which she now presided (via The Guardian). 
Only eight years passed between her graduation from the American Academy for the Dramatic Arts to her retirement from her acting career, making her prolific reign over the silver screen all the more impressive. In 1982, Princess Grace of Monaco died following a tragic car accident.