How Margot Robbie Once Botched A Big Audition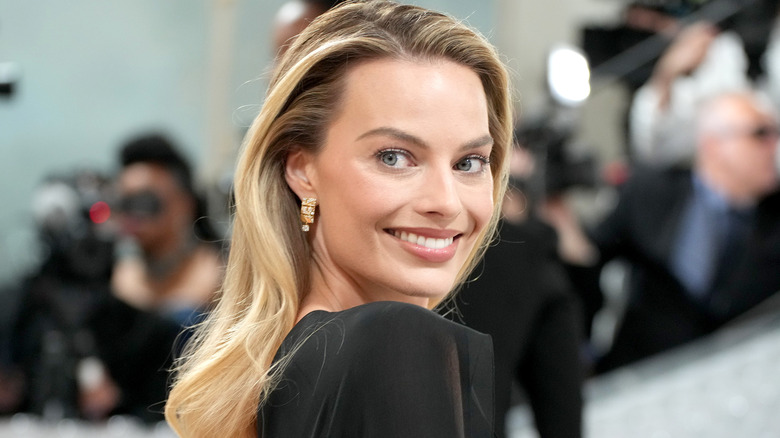 Jeff Kravitz/Getty Images
Nowadays, we know Margot Robbie as a successful actor who can nail serious roles, like her portrayal of beleaguered figure skater Tonya Harding in "I, Tonya," just as easily as she enchants us with her bubbly rendition of Barbra "Barbie" Millicent Roberts — which notably had everyone embracing trendy #Barbiecore hairstyles long before the movie's release. You'd assume that the Australian native would be able to breeze into any audition confident that she would walk out with the part, but Robbie recently acknowledged that she still finds them pretty terrifying. 
It's not because she's worried about forgetting her lines or is camera shy since, obviously, the acclaimed Robbie is much too seasoned for that. Rather, she once botched a big audition in a hilarious yet horrifying way. In a very Harley Quinn-esque move, Robbie went a little wild thanks to some prescription painkillers and a bit of a misunderstanding. The actor was unfortunate enough to undergo a minor "surgery thing the day before a big audition," as she told The U.S. Sun. 
Agonizing at a friend's house about how she would pull it off while in a considerable amount of pain, he offered Robbie a seemingly simple solution: Painkillers left over from a root canal that she could take. Robbie agreed, reasoning that she would pop the pills in the morning and then head to the audition. Robbie recalled that, as he placed them in her hand, her buddy advised, "Here, take two," so she did. Unfortunately, his instructions were slightly misleading. 
It was an innocent mistake on the actor's part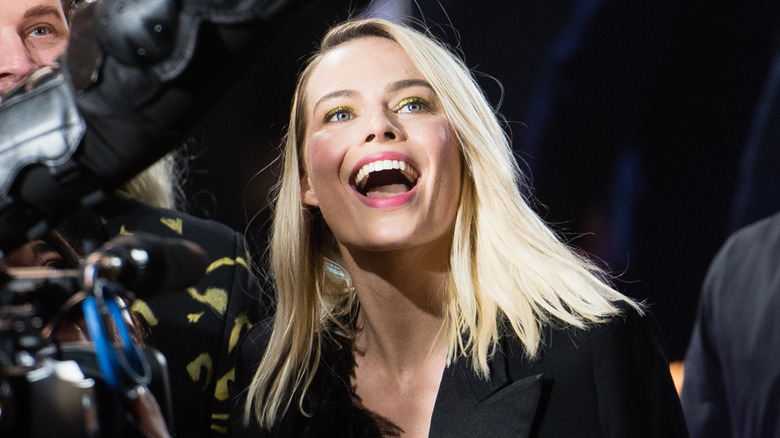 Samir Hussein/Getty Images
As Margot Robbie regaled The U.S. Sun, while her friend had meant for her to take one extra pill with her just in case she needed another later, the actor mistook him as telling her to take two at once. The next morning, she woke up, still nervous and hurting from her procedure, and swallowed two pills together before dashing out the door without breakfast. As a result, Robbie was soon "off her head." 
The actor admitted that she began thinking halfway to the audition, "Oh my God, what a lovely day it is!" while waving her arm out the window of her car. Upon arrival at her audition, Robbie was clued into her possible state of mind. She quickly ran to a friend's office to beg for food or anything else that could help the situation because she believed she was high. 
To this day, Robbie is convinced that the audition went horribly. Afterward, the "Babylon" star went home and lay on the couch in embarrassment. Although she had a driving test for her American license scheduled for later that day, Robbie smartly decided that she was in no position to do it under the influence of the mind-altering painkillers, and canceled the test. 
Margot Robbie has had plenty of memorable auditions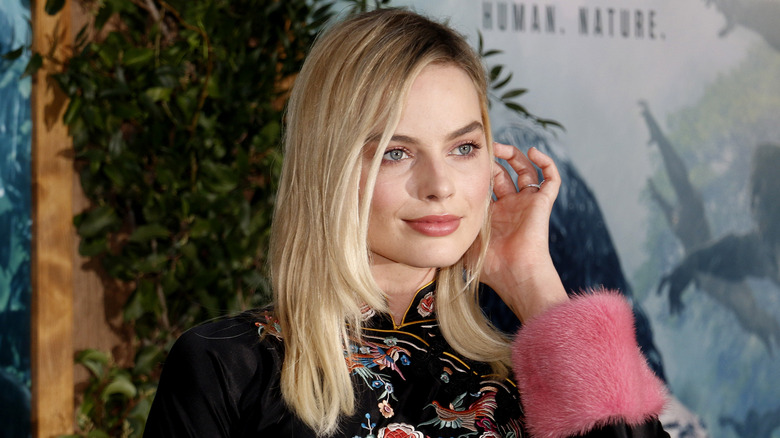 Tinseltown/Shutterstock
Unfortunately, it was too late to salvage her tryout for the film. While Margot Robbie didn't get the part, whatever it was, she did walk away with a hilarious story. Even if she still gets a bout of nerves before a big audition, at least the actor knows that it can't possibly be as bad as the day she accidentally got high on painkillers. Plus, the stunning star has many more auditions under her belt that have gone well. 
In 2012, while meeting Martin Scorsese for "The Wolf of Wall Street," Robbie was so confident in her acting chops that she improvised a scene that ultimately bagged her the part. The actor told Harper's Bazaar that with less than a minute to do something to impress the director, she decided to slap co-star Leonardo DiCaprio. The risky move was enough to sway Scorsese, who later said that it left him "stunned" (via Time). 
Robbie seems to have a knack for knocking people's socks off with her auditions, though thankfully not because she's high on painkillers. She once called Will Smith an expletive off the cuff during an audition while improvising a scene for their movie "Focus." It left Smith confident she was the one for the role, per The Independent. As long as she's in her right mind, Robbie struts into auditions with a clear head and a mantra: "I'm about to blow your minds," (via Empire).