Melania Trump Makes Where She Stands With Donald Clear Amid His Legal Woes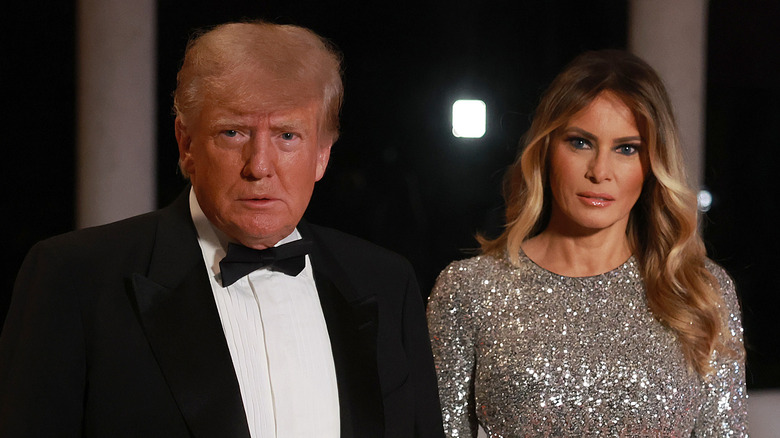 Joe Raedle/Getty Images
Donald Trump announced his third run for the presidency at Mar-a-Lago in November 2022. That made him the first candidate on either side of the aisle to make their presidential ambitions public. Here's everything we know about Trump's 2024 presidential campaign. He's since been joined by three other Republicans in official presidential candidacies, but there are still more who are thought to be contemplating entering the race, including Florida governor Ron DeSantis and Trump's former vice president Mike Pence. 
But Trump hasn't been able to put all his attention towards his presidential bid. He is being beset by legal issues — "witch hunts" as he frequently likes to call them on Truth Social — including, but not limited to, a civil rape trial, formal felony charges related to paying hush money to Stormy Daniels, and ongoing investigations into potential election tampering in Georgia. Amidst these issues, his wife Melania Trump has largely kept publicly silent, though Trump's legal troubles are reportedly affecting his marriage to Melania. But in a recent interview with Fox News Digital, Melania has made it clear that she's backing her husband's continued presidential ambitions.
Melania Trump didn't mention Donald's legal issues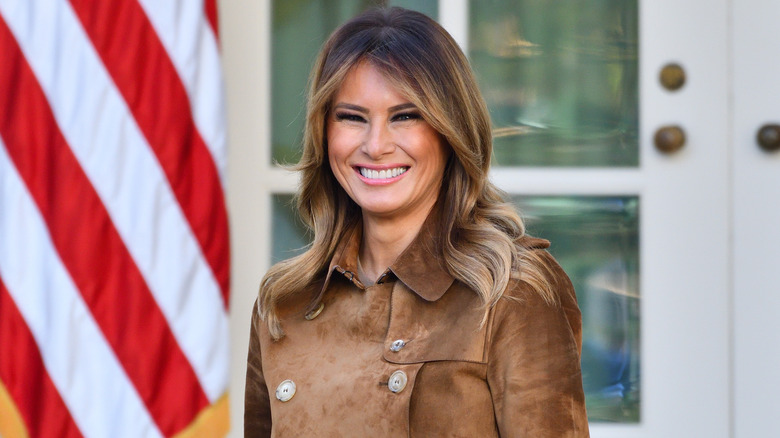 Evan El-Amin/Shutterstock
Melania Trump spoke with Fox News Digital about Donald Trump's run to be the Republican candidate for president. She had nothing but support for her spouse's plans. Melania spoke about his "tremendous success" when he was president, and said, "He has my support, and we look forward to restoring hope for the future and leading America with love and strength."
If Trump is elected, Melania will return to the White House as first lady. And if that happens, she confirmed that she would continue to "prioritize the well-being and development of children as I have always done." This would seemingly include the Be Best initiative that she started in 2018. Be Best was designed with a broad scope of helping with and promoting awareness of children's general well-being, and more specifically, combating cyberbullying and advocating against opioid abuse. It has been expanded since the Trumps left the White House to include Fostering the Future, which provides scholarships to kids in the foster system to help them get a quality education, with the first one being awarded in 2022. Portions of the sales from some of the NFTs that Melania is selling on her website go towards the scholarship fund.