Donald Trump's Legal Woes Are Reportedly Affecting His Marriage To Melania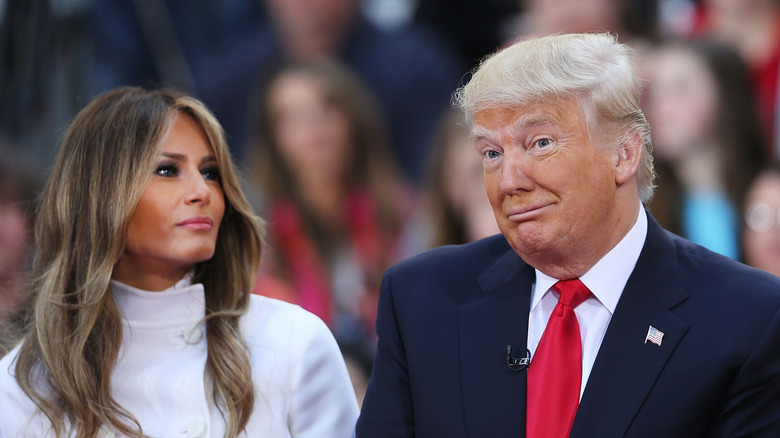 Spencer Platt/Getty Images
Former President Donald Trump has been working through several legal battles since exiting the White House in 2020. He has now made history as the first U.S. President to face criminal charges after being indicted by a New York grand jury on hush-money claims that put $130,000 into the pockets of adult film star Stormy Daniels as an incentive to keep her from talking about the alleged sexual encounter the two shared.
While Trump has been at the forefront of the scandal, his wife, former first lady Melania Trump, has stayed out of the spotlight. Her life outside of politics has been quiet, with a source telling People, "Melania is leading her own life and still feels happy being at Mar-a-Lago, surrounded by people who love her and who never talk about reality, or bad things about her husband."
However, Trump's arrest has many talking about how this may impact the pair's marriage, with a crisis expert exclusively telling The List that how she acts in the weeks following her husband's indictment will show the public where she stands. Now, a source is dishing about how the slew of lawsuits swarming around the former president is impacting his relationship with his wife.
Melania may choose to divorce Trump, one source claims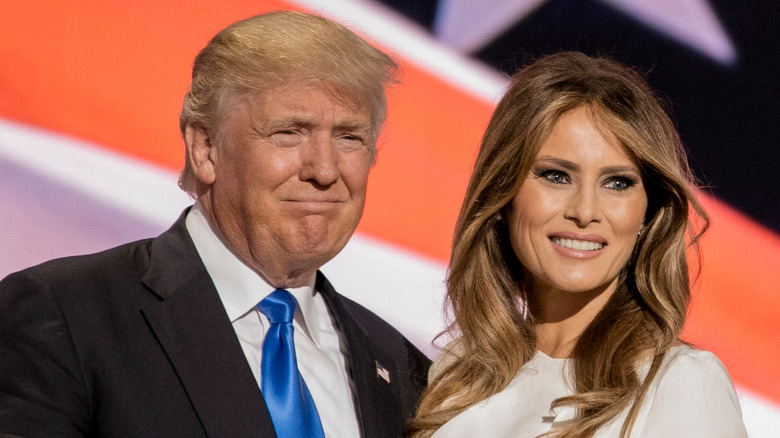 mark reinstein/Shutterstock
After years of legal battles, it seems there may be trouble in paradise for former President Donald Trump and his wife, Melania Trump. A source recently shared with The Mirror that the couple spends very little time together, and the end of their decades-long union may be near.
"Their paths barely cross," the source shared. "Melania is no different to any woman. Having her husband accused of cheating on her not just once but twice is extremely disturbing." They added, "There is little wonder people believe it's not just the criminal court Trump is heading to but possibly a divorce one too."
While Melania has not spoken about her husband's arrest in the public eye, another source told the Daily Mail that they believe she will stand by Trump during his hush-money trial. "Mrs. Trump is strong. She is focused on her family and stands behind her husband, as she always has," said the unnamed source.