Why TLC's Buddy Valastro Took A Long Hiatus From Being The Cake Boss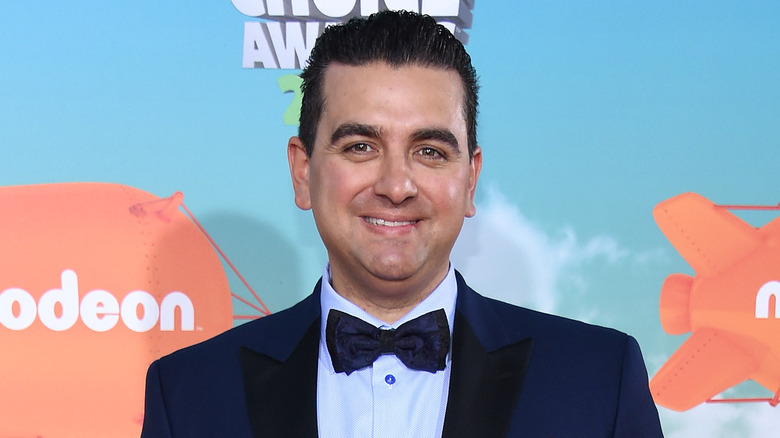 DFree/Shutterstock
Buddy Valastro, better known as the Cake Boss, has become a household name for his incredible cake creations and larger-than-life personality on TLC's hit show, "Cake Boss." Since the show's debut in 2009, it has followed the daily operations of Carlo's Bake Shop in Hoboken, New Jersey. The shop is owned and operated by the Valastro family.
What sets "Cake Boss" apart from other baking shows is their incredible ability to create jaw-dropping cakes. Valastro's impressive cake-decorating skills, paired with his business savvy, have earned him recognition across the world. Throughout the show's run, viewers have seen Valastro take on some of the most challenging cake orders, including a 7,000-pound Bumblebee cake, a NASA Space Shuttle cake, and even a life-sized piano cake.
The success of the show made Valastro one of the richest TLC stars, and "Cake Boss" has led him to many opportunities beyond the show. He has written several cookbooks, launched his own line of baking products, and opened additional Carlo's Bake Shop locations across the United States. Valastro's hard work and dedication to his craft have made him one of the most successful bakers in the world. While the show earned him massive success, fans might wonder about why Valastro took a long hiatus from filming.
Cake Boss went on hiatus when Buddy Valastro's mom died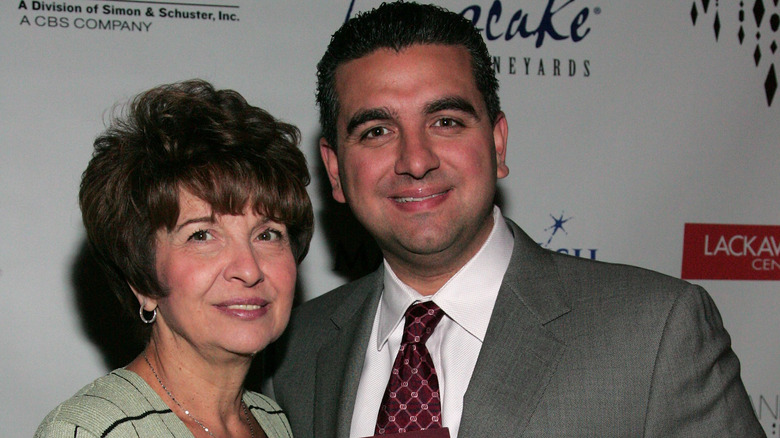 John W. Ferguson/Getty Images
Buddy Valastro took a hiatus from the beloved show "Cake Boss" in 2017 after the tragic death of his mother due to ALS. Valastro's mom, Mary, had been an integral part of Valastro's life, and her passing left him devastated. Valastro credits Mary as one of the driving forces behind Valastro's success in building his baking empire in the industry. Due to their closeness, Mary's passing required some time off for Valastro to heal. Valastro also struggled to go back to the bakery since he shared so many memories with his mom at the store. In an interview with People a few months after his mom passed, Valastro said, "I haven't been back to Hoboken since she died and I know that when I go there, I'll definitely break down. That place has got so much history and that was my mom's spot, that was her store."
He ultimately chose to discontinue filming for "Cake Boss" during this difficult time. Valastro's story is a reminder of the importance of taking a break after a loss. He came back after a two-year hiatus with a 9th season in 2019. Valastro finally returned to "Cake Boss" but with a new network, Discovery Family. The show was renewed for two more seasons.
What the future holds for Buddy Valastro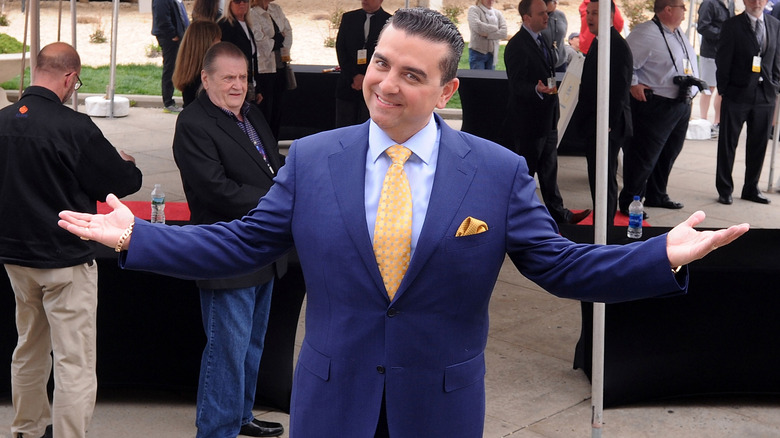 Bobby Bank/Getty Images
"Cake Boss" is currently on a hiatus again after the release of Season 10 in February 2020. At the moment, the show is currently not renewed for more seasons. Despite the show's success, a decision has yet to be made regarding its future, and it's not clear if the show has ended for good. While "Cake Boss" is currently in limbo, Buddy Valastro's future is looking brighter than ever. He is still managing their thriving business. Carlo's Bakery now has 12 locations across the United States. 
The Cake Boss is also busy with new ventures. Variety previously reported that Valastro just signed a deal with A+E Networks. The partnership will focus on the development of shows and specials, including a Lifetime holiday film. A+E's Six West Media is set to produce these projects in partnership with Valastro's Cakehouse Media.
Valastro indeed came back stronger after several setbacks. He also had to endure a hand injury in 2020. After a horrific bowling incident that resulted in several hand injuries, he required a long period of recovery time. Thankfully, Valastro's family helped him recover from the accident. Although he was uncertain whether he'd be able to bake again, he told "Today" that his hand was 95% healed a year after the incident.