How Buddy Valastro's Family Helped Him Recover After His Freak Accident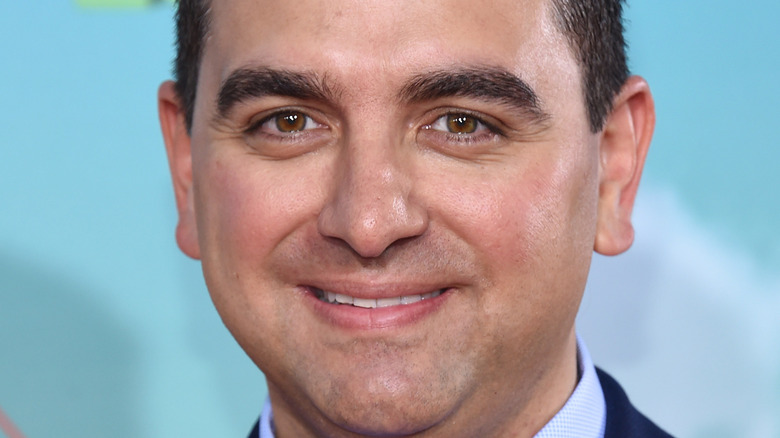 DFree/Shutterstock
Buddy Valastro, celebrity baker known for his long-running reality series "Cake Boss," went through quite an ordeal in September 2020 after a freak accident at his home bowling alley left him with a hand injury that he called "the worst pain that I've ever encountered in my life" (via People). As a quick refresher, the "Buddy vs. Duff" star was hanging out with his family at their bowling alley when the pinsetter malfunctioned, and as Valastro started to fix it, his hand got lodged in the machine and his hand was impaled by a metal rod multiple times before he could get free.
"The pain, the screaming," he recalled while speaking with People after the incident. "And then something kicked in and told me to be calm because at that point I knew I was stuck. I was stuck in the machine. This rod was through my hand and I knew that I had to get out of there."
Eventually, Valastro had to undergo a total of five reconstructive hand surgeries, and during a September appearance on "The Rachael Ray Show," the all-star baker revealed that his hand is 95% healed. "If that's as good as it's gonna get, Rachel, I'll take it," he told the talk show host (via Today). "The fact that I'm still able to do what I love, it was amazing."
Buddy Valastro's family played a huge role in his recovery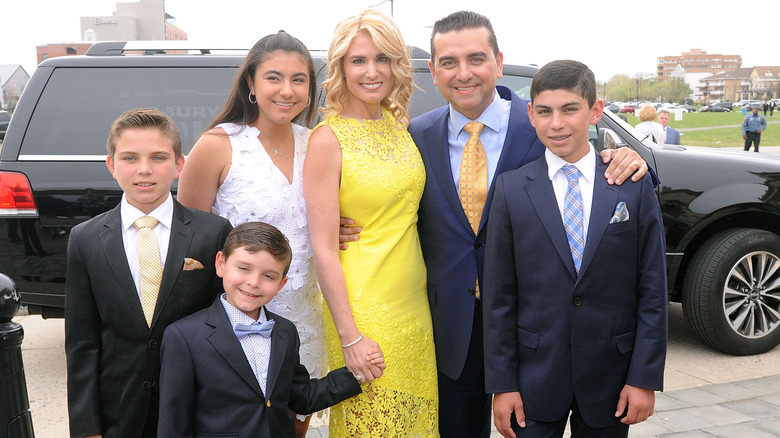 Bobby Bank/Getty Images
Speaking with Entertainment Tonight, Buddy Valastro revealed that his family — including wife Lisa and their four children, Sofia, Marco, Carlo, and Bartolo — played an integral role in helping him recover from the freak bowling accident.
"They definitely stepped up to the plate. In times of crisis, you don't know what people's reactions are going to be. 'How are we going to do this?' 'What are we going to do?'" Valastro revealed on Entertainment Tonight in July. "We all came together and I am so proud of my boys and thankful to my whole family." That includes his extended family. "My wife, with the recovery, was amazing, my kids, my sisters, my brother-in-laws," he continued. "But most of all, the fans. The love and support you get from everyone, it means a lot."
It's clear that the celebrity chef has a tight-knit brood, as Valastro frequently shares Instagram photos with his wife and kids, whether it's visiting his daughter at college (#ProudDad) or posing with the whole family next to his cake creations.
The "Cake Boss" himself even returned to the kitchen to compete against fellow celebrity baker and "Holiday Baking Championship" judge Duff Goldman for the third round of "Buddy vs. Duff" — something that Valastro was incredibly proud of, considering how far he had come since his accident. "My main goal was to be able to see if I could still make cakes to the level that I did. ... And the fact that I was able to do it was amazing."