Days Of Our Lives Classic Love Story: Tony And Anna DiMera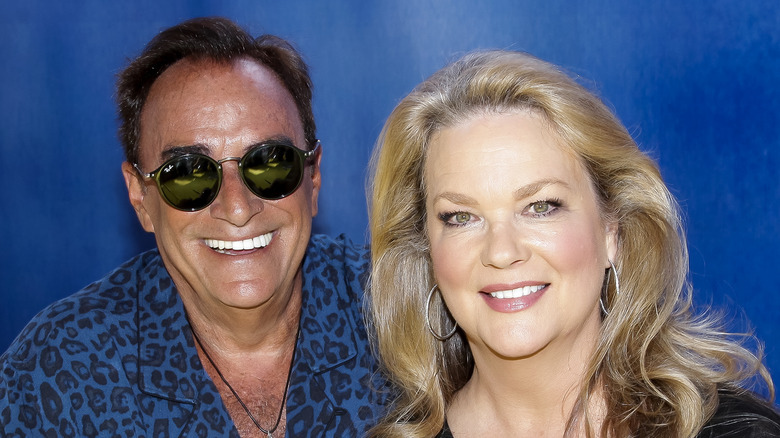 Tibrina Hobson/Getty Images
Tony DiMera (Thaao Penghlis) and Anna DiMera (Leann Hunley) are a couple that "Days of Our Lives" viewers have been watching for decades. The wacky duo have been in and out of each other's lives several times, but their love has always seemed to endure in the end. Viewers know Tony as the son of Salem supervillain Stefano DiMera (Joseph Mascolo), while fans first met Anna in 1982. Anna was revealed to be Roman Brady's wife, whom he thought had died. When Anna came to Salem, she stunned Roman and brought their daughter, Carrie, along with her.
Meanwhile, Tony was busy working with Stefano and having relationships with the likes of Liz Chandler and Renee Dumonde. Anna and Tony's relationship started when Anna divorced Roman and began working as Tony's secretary. Tony and Anna started a romantic relationship, but after Stefano was presumed dead, his will stated that Tony and Renee had to live together for one year in order to get their inheritance. 
At the time, Tony was in love with Anna, and the two carried on a relationship. Eventually, Anna became pregnant, but Renee was so jealous that she attempted to kill Anna in a boat explosion. However, both Anna and Tony survived the murder attempt, although Anna sadly lost the pregnancy. Of course, this was just the beginning of Tony and Anna's classic love story.
Tony was trapped on a deserted island for over 20 years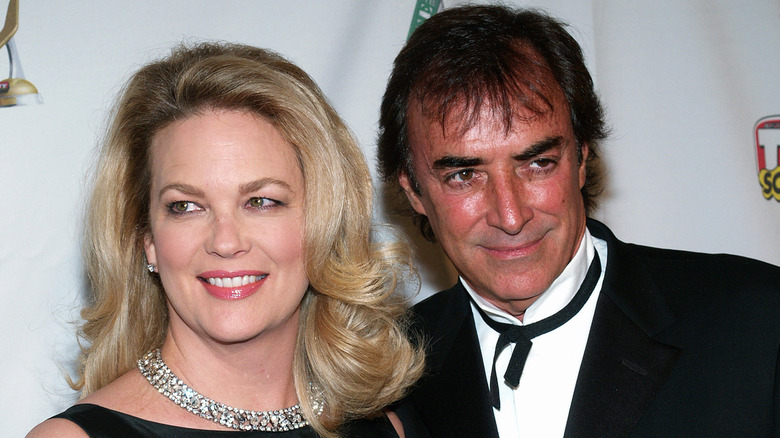 Michael Tran/Getty Images
Shortly after Tony and Anna DiMera tied the knot, tragedy struck again. Tony was presumed dead, and his body was missing. This left Anna as the prime suspect in his alleged death. Tony was eventually discovered to be alive and was later revealed to be held hostage by Claud Van Zandt. However, Tony and Anna didn't get their happily ever after upon his return to Salem. Soon after his homecoming, he was blackmailed by Emma Donovan and forced to divorce Anna. Tony later left Salem without Anna. However, there was a huge twist. Tony had actually been kidnapped by his father, Stefano DiMera, and was being held on a deserted island. For the next 22 years, Tony was impersonated by his doppelganger Andre DiMera unbeknownst to the people of Salem or the fans.
During that time, Andre posed as Tony as he worked with Stefano and caused plenty of trouble in Salem. However, in 2007, Anna found Tony with the help of John Black and Marlena Evans. Tony returned to Salem to confront Stefano and Andre. Anna and Tony also admitted that they still loved one another and rekindled their romance.
However, Tony's focus on business and his friendship with Kate Roberts left Anna feeling jealous and neglected. Despite a rough patch, Tony and Anna worked through their issues and remarried in 2008.
Tony and Anna have had many wild adventures together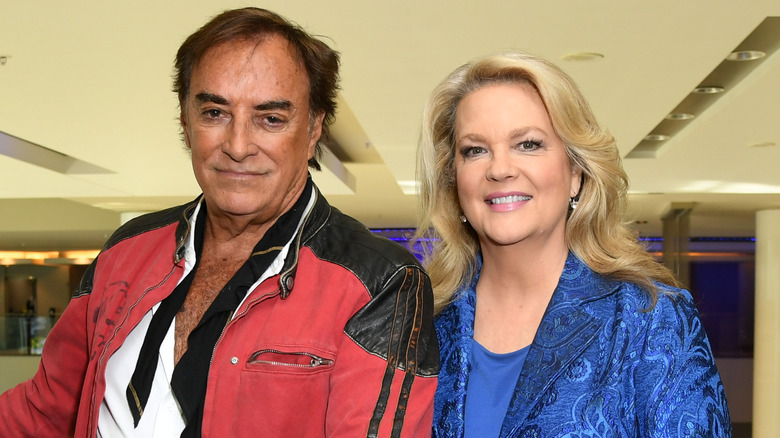 Jc Olivera/Getty Images
Tony and Anna DiMera enjoyed their marriage as Tony looked to rebuild his life in Salem. He even focused on bonding with his siblings, EJ DiMera and Lexie Carver. Tony also battled Philip Kiriakis over the rights to an alternative fuel project. The two men got into a physical altercation at the pier, and Tony tripped and fell into the water. He was taken to the hospital. It was there that he had a heart attack and died. However, it was later revealed that Tony's sister, Kristen DiMera, had brought him back to life using Dr. Rolf's serum. Tony and Anna reunited yet again, and he looked to be an upstanding member of the DiMera family.
From there, Anna and Tony had plenty of adventures. They helped bring back Steve Johnson after he was brainwashed to believe he was Stefano DiMera; they saved John Black from Marlena Evans when she was possessed by the devil; they got involved in a scheme to steal the Alamain jewels; and even helped Chad DiMera find his missing wife, Abigail Deveraux DiMera, and free an imprisoned Steve, Kayla Brady, and Sarah Horton from Kristen's clutches.
Tony and Anna have had a wild ride together, and fans have loved watching every moment of it. Viewers are now hoping for more epic moments from the beloved couple.