Why You Won't See Morgan Wallen Performing At The 2023 ACM Awards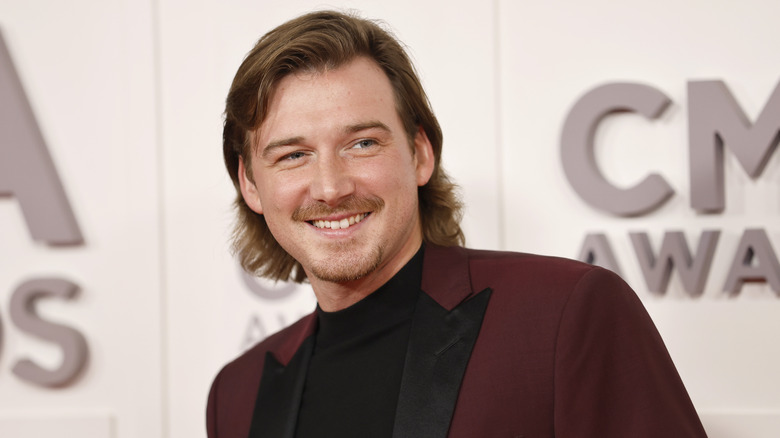 Jason Kempin/Getty Images
Country music fans have been eagerly awaiting the 2023 Academy of Country Music Awards show, an annual event that has celebrated the genre and its performers for 58 years. Streaming on May 11 via Prime Video and the Amazon Music Twitch channel, the award show will be hosted by Dolly Parton and Garth Brooks and will feature a host of musical performances from stars like Ed Sheeran, Keith Urban, and Miranda Lambert.
While ACM Entertainer Of The Year nominee Morgan Wallen was also scheduled to perform as a major headliner, the star recently announced that he would be pulling out of the lineup. The "Last Night" singer will also miss his appearance at the ACM Lifting Lives charity event and is postponing fourteen of the shows on his current tour.
As for the reason behind this sudden change, Wallen shared in an Instagram video that he was taking a six-week vocal rest after incurring a vocal cord injury.
Morgan Wallen shared details via Instagram
Morgan Wallen took to Instagram on May 9 to inform fans that he would be missing his scheduled ACM Awards performance. In the video, he also shared some information about his vocal cord injury.
The country singer began by explaining that he felt terrible after performing three shows in Florida, saying, "So, I went in and got scoped yesterday and they told me I injured my vocal cords and that I have vocal fold trauma. Their advice is that I go on vocal rest for six weeks. So that's what I'm going to do. They want me to not talk at all, but they said it's okay if I need to for something like this."
The singer goes on to explain that he's projected to recover completely following the vocal rest, but that continued performances could lead to permanent damage. As a result, Wallen is rescheduling 14 of his tour dates and will miss his scheduled performances at festivals and the ACM Awards.
Jason Aldean is set to replace Wallen at charity event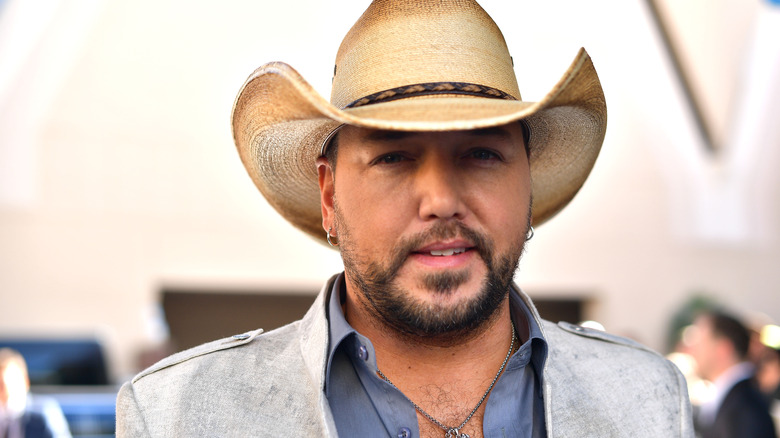 Matt Winkelmeyer/acma2019/Getty Images
Because of his vocal cord injury, Morgan Wallen will be missing several events, including the ACM Lifting Lives LIVE concert on May 10. If you're unfamiliar, ACM Lifting Lives is the philanthropic partner of the Academy that supports health-related initiatives and foundations. The sold-out fundraiser is to take place the night before the ACM Awards, and is one of the ACM's many events in the week leading up to the awards show.
While Wallen was previously slated to headline the concert, Jason Aldean is stepping in as his last-minute replacement. The "Dirt Road Anthem" singer was already scheduled to perform at the ACM Awards show, and will now tack on this commitment in addition to that performance. He will be joined by artists such as HARDY, Lainey Wilson, and ERNEST.
The awards show itself will be available to international audiences, streaming on Prime Video and the Amazon Music Twitch channel on May 11, with the pre-show beginning at 6 p.m. Eastern time.