What The Bold And The Beautiful Leading Ladies Would Love For Mother's Day This Year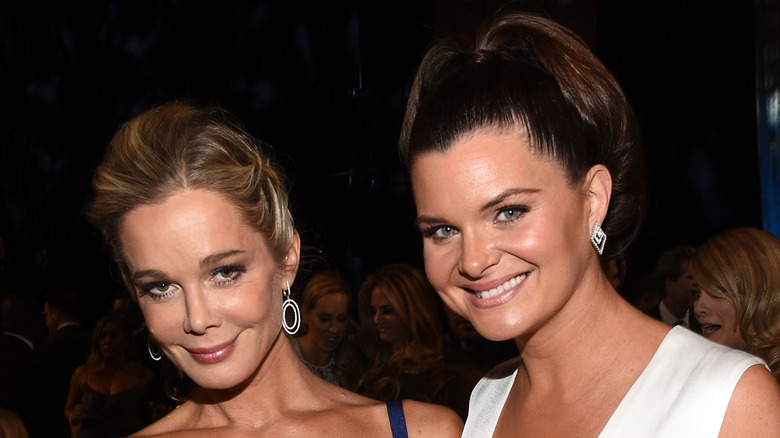 Michael Buckner/Getty Images
On "The Bold and the Beautiful," motherhood comes in many forms. The villainess Sheila Carter's (Kimberlin Brown) daughter, Mary Warwick (Courtnee Draper), witnessed one of her crimes at a young age, and Sheila shot even her own son, John Finnegan (Tanner Novlan), and left him and his wife to die in an alley. Katie Logan (Heather Tom) has a young boy named William Logan Spencer, whose father is the ruthless Bill Spencer (Don Diamont). Protective mother that she is, Katie has tried to shield her son from much of the trouble that's arisen from Bill's misdeeds — particularly when she thought he lost his mind and was romantically involved with Sheila. And Katie's sister, Donna Logan (Jennifer Gareis), has a son named Marcus Walton (Texas Battle), whom she gave up for adoption when she was a teenager. Their relationship was rocky when he came to town seeking his biological parents as she kept it secret that his father was Justin Barber (Aaron D. Spears).
While these motherly relationships are all different, and some are off the rails, their portrayers are great mothers in real life. Tom has a son named Zane Alexander Achor, and Brown has two children named Alexes Marie and Nicholas. Gareis also has two: a son Gavin Blaze Gareis Ghassemieh, and a daughter Sophia Rose Gareis Ghassemieh. The actresses recently took time to discuss motherhood and what they're hoping for this Mother's Day.
The actresses love being moms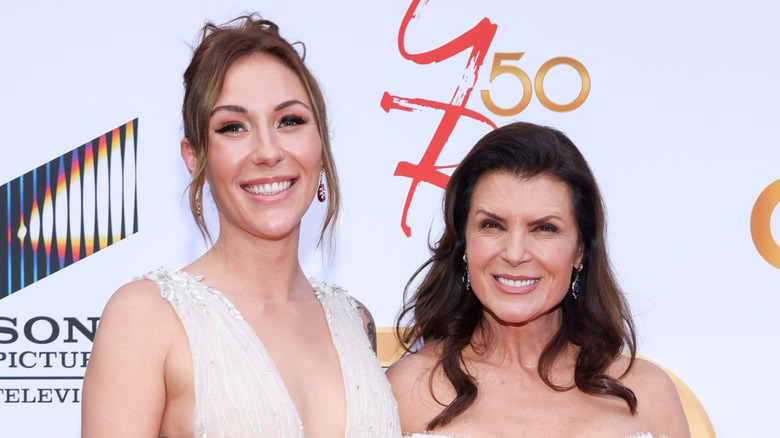 Victoria Sirakova/Getty Images
As Mother's Day fast approaches, "The Bold and the Beautiful" stars Kimberlin Brown, Jennifer Gareis, and Heather Tom were asked several questions by Soap Opera Digest about motherhood. While Tom and Brown hope that their children perceive their moms as being proud of them, Gareis hopes her kids see her as "loving and kind." All three women enjoy embarrassing their children and feel that the best part of being a mother is spending quality time with their kids. Brown affectionately stated that having children is "knowing a love like no other."
In trying to describe what being a mother means to them, Tom had trouble quantifying it, stating, "Indescribable. It's indescribable until you've done it. It's the hardest, best thing I've ever done. It's not easy, but it's the best thing you'll ever do if you choose it." For their ideal Mother's Day plan, all three explained that being with their families was best, including walks, dinner, and watching movies, among other fun activities.
Regarding an optimal Mother's Day present, Tom enjoys homemade gifts and said, "I love when [Zane] makes something that he is so proud of and can't wait for me to open it up." Brown loves "hugs from my babies," and Gareis explained her simple needs: "Really only a card, but if they have to get me something, it's nice when daddy takes the kids to buy mommy a necklace, and they pick it all together."