Anna Kendrick Has Strong Thoughts About Appearing Nude In A Movie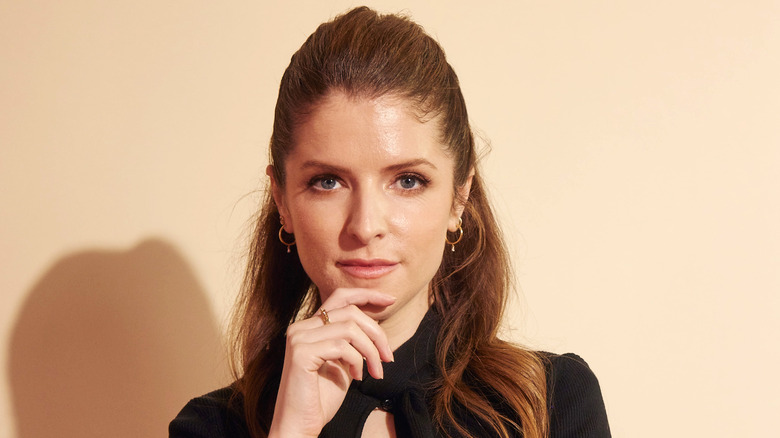 Corey Nickols/Getty Images
Filming nude scenes for a movie or television show is a decision that every actor should be able to make for themselves. This is especially important for women, as they often face objectification and misogyny as a result of working in the public eye. While Hollywood has a bad record when it comes to women's autonomy in filmmaking, with instances of coerced nudity and sex scenes being common, modern actresses appear to have more agency than they did in the past.
For instance, several celebrities have talked about their evolving relationships with nudity in films, with Kate Winslet speaking on her changing feelings and Kiera Knightley revealing her male-director rule. Anna Kendrick has similarly shared her personal perspective on shooting naked scenes, voicing her thoughts in media interviews and in her 2016 memoir.
From her side role in "Twilight" to her recent leading part in the HBO Max series "Love Life," Kendrick has kept a personal no-nudity stance regarding scenes featuring sex and intimacy. We love that the "Pitch Perfect" actress has been able to set these professional boundaries for herself, and we hope that you will too.
Anna Kendrick explains her feelings about nude scenes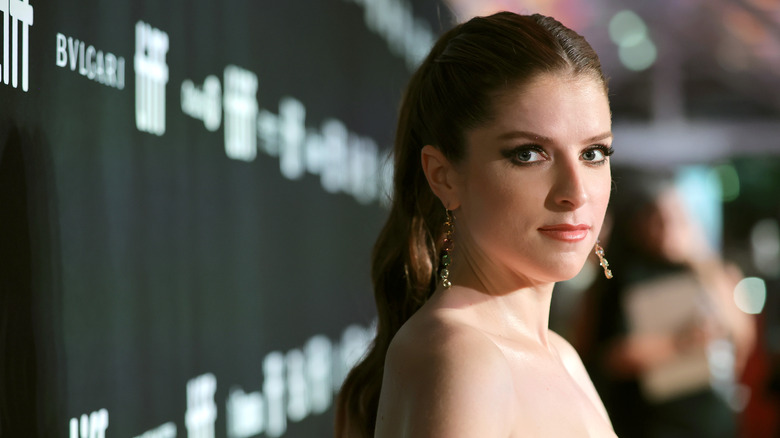 Amy Sussman/Getty Images
Throughout her adult career, Anna Kendrick has been pretty open about her personal philosophy on nudity in films and television series. The topic resurfaced in an interview about the first season of the HBO Max show "Love Life," which follows Kendrick's character as she navigates romance, intimacy, and relationships.
"My personal feelings on nudity — that I'm not really interested in nudity for me — stayed the same. I've never had a problem with simulated sex scenes — that feels like it's about the character, whereas I only get one body, so nudity is more about me," the actress told The Sydney Morning Herald.
In her memoir, "Scrappy Little Nobody," Kendrick also discussed her perspective on nudity in films in general, explaining that she's not against it. She writes, "I don't object at all to the use of nudity in film; it can add realism and intimacy. And by the way, more power to the actors who are comfortable with it, but for the time being, it's not for me."
How the actress has navigated nudity in the past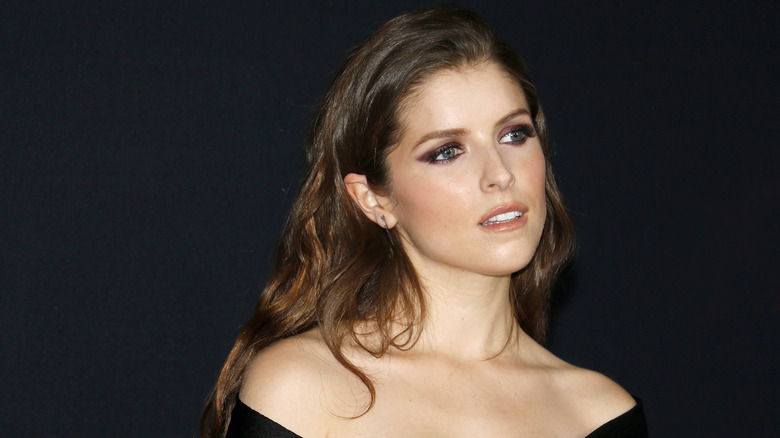 Tinseltown/Shutterstock
If you're an Anna Kendrick fan, then you may recall a couple of instances of near nudity in some of her past films. Knowing her personal stance on filming naked, you may be wondering how she navigated these scenes.
For example, in the movie "Mike and Dave Need Wedding Dates," Kendrick's character strips down in one scene and a shot of her bare butt can be seen. In a promotional interview with E! News for the film, the star clarified that a butt double was used for most of the shots, explaining, "Some of those shots are me and some of them are not me."
In "Pitch Perfect," Kendrick performs a musical number in a dormitory shower with fellow actress Brittany Snow. While no actual nudity is shown on screen, it is implied, an experience that both celebs discussed during an appearance on "Anderson Live." Accordingly, pasties were worn during the scene, with the co-stars explaining that it was initially a bit awkward, but that they were pretty comfortable by the end of shooting.