Kate Winslet Reveals Whether She'll Ever Do A Nude Scene Again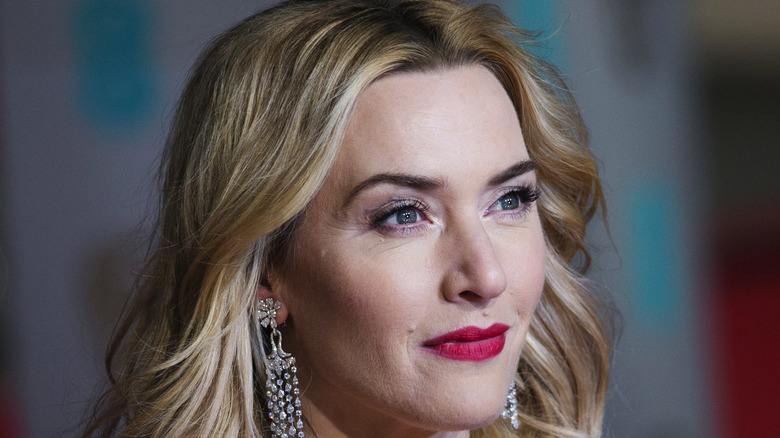 John Phillips/Getty Images
Kate Winslet is earning rave reviews for her utterly committed performance in hit HBO drama "Mare of Easttown." The series currently sits at an impressive 93% on reviews aggregator Rotten Tomatoes, with even the negative notices praising the British actress. "Winslet elevates everything," noted The Detroit News, while Indiewire praised "the power of a great cast," and Arizona Republic gushed, "Winslet is the show. Her performance is fascinating — powerful, but she never overpowers it." Aside from being a compelling lead, however, Winslet is also gaining traction for her body positivity.
As The New York Times reported, the confident actress demanded that director Craig Zobel leave a scene featuring a "bulgy bit of belly" untouched in the final edit. She even fought to ensure the promotional materials weren't unnecessarily altered either. Speaking to The Guardian, the Oscar-winner admitted she was frequently asked about her weight during her 20s. "I would be called to comment on my physical self. Well, then I got this label of being ballsy and outspoken. No, I was just defending myself," Winslet explained. Now, she's standing her ground again. 
Kate Winslet no longer feels comfortable being fully nude for an acting job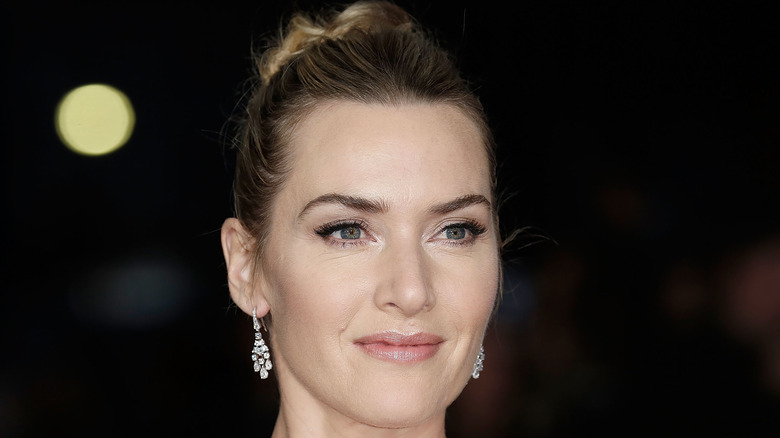 John Phillips/Getty Images
In a lengthy interview with The New York Times, it was noted that Kate Winslet is well-known for her supposedly "voluptuous figure" (eye roll). The British star – who has called out Hollywood before — famously went nude in "Titanic," and she hasn't been shy about shedding her clothes on-screen in the years since, either, even in "The Reader" for which she won her Oscar. However, according to Winslet, that might all be coming to an end. 
"I think my days are getting a little bit numbered of doing nudity," the "Mare of Easttown" star admitted. Winslet explained she's no longer comfortable going full-frontal for the sake of a job. However, she was quick to note it has nothing to do with age. "There comes a point where people are going to go, 'Oh, here she goes again,'" she said. Winslet even quipped it's not fair to camera operators, who have to work harder to find the right angles for her.  
Fellow Brit Keira Knightley confirmed that she no longer feels comfortable going nude for male directors. During an appearance on the "Chanel Connects" podcast, the esteemed actress explained, "If I was making a story that was about that journey of motherhood and body acceptance, I feel like, I'm sorry, but that would have to be with a female film-maker," (via The Guardian). Looks like Winslet is in good company, and it's empowering to see female actresses taking charge of their autonomy.