How Gwyneth Paltrow Deals With Perimenopause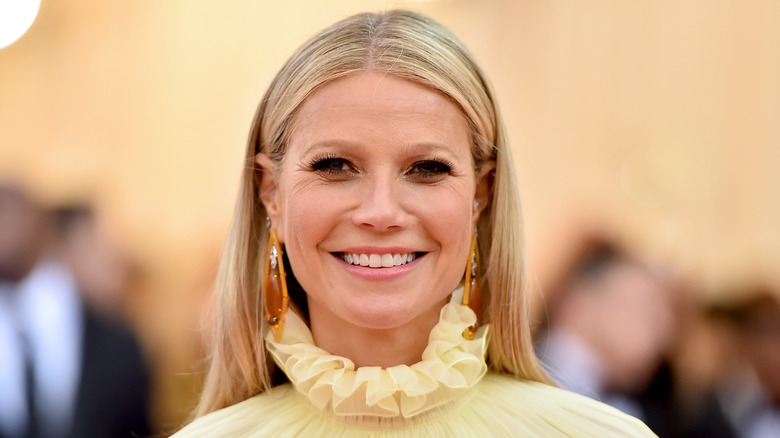 Theo Wargo/Getty Images
Gwyneth Paltrow is a well-known, Oscar-winning actor who has starred in movies such as "Country Strong," "Great Expectations," "Shakespeare in Love," "Iron Man," "Avengers: Endgame," and more. Paltrow is also a health and lifestyle guru who owns her own lifestyle brand called Goop, and she's spoken out on a number of issues that women deal with on a daily basis, including perimenopause. 
Paltrow has admitted that dealing with the changes in her body as she ages hasn't been easy. She has spoken candidly about menopause and perimenopause over the years, and wants to get rid of the stigma surrounding the natural aging progression. "For me, I'm solidly in perimenopause. Everything is totally irregular and a surprise all the time. My emotions are all over the place as well," Paltrow admitted on the Goop Podcast in 2021. 
"The hormones are really no joke," she continued, adding that she wanted to shed light on parts of women's lives that are often kept quiet. "We're embarrassed about it. I think we need to stop thinking about it as the end of something [and] more of the beginning of another chapter."
Gwyneth Paltrow shares her secrets to dealing with perimenopause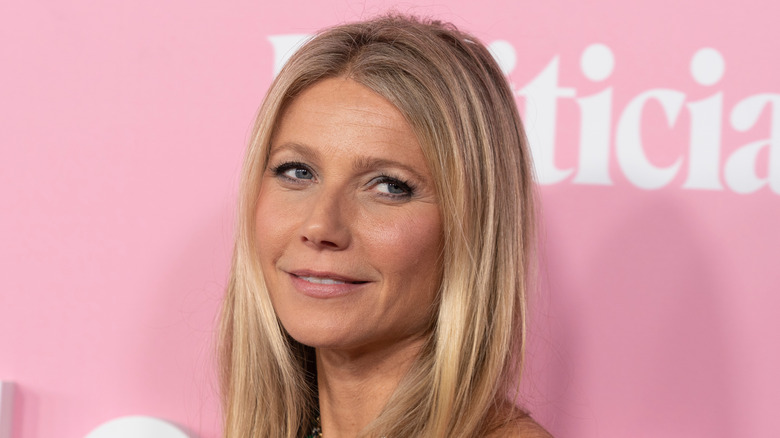 lev radin/Shutterstock
Gwyneth Paltrow fielded questions via Instagram in 2023 and answered one fan who inquired about the actor's approach to perimenopause (via Cosmopolitan). Paltrow revealed that many people have asked her that question, and went on to state that having a healthy body is her first priority when it comes to dealing with hormone changes.
"My approach to perimenopause is really just to try to have good overall health," Paltrow responded, citing sleep, drinking plenty of water, mental well-being and gut health as key factors, in addition to some forms of conventional medicine. "I think people should really follow their instinct and have robust conversations with their doctors. I recently found an integrative and functional OBGYN, so that's pretty good," she added.
Paltrow also shared more of her insights about perimenopause and menopause in 2018, revealing that the symptoms can be brutal. "I remember when my mother went through menopause and it was such a big deal and I think there was grief around it for her and all these emotions. I don't think we have in our society a great example of an aspirational menopausal woman," the lifestyle influencer told Goop. Of course, Paltrow isn't the only Hollywood star to speak out on the issue.
Paltrow invested in a menopause startup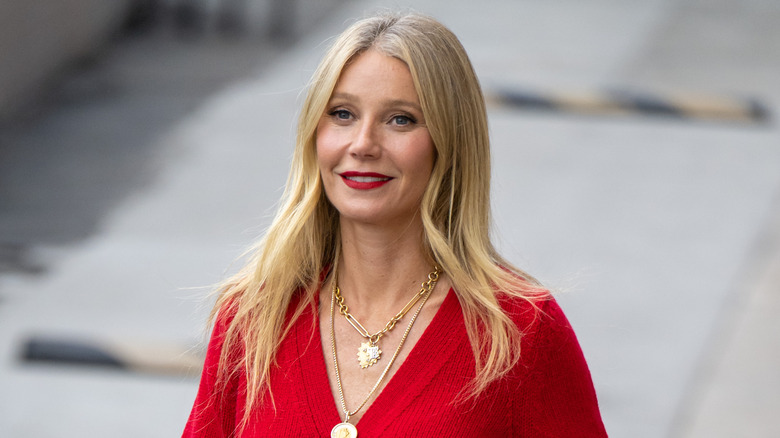 Rb/bauer-griffin/Getty Images
Gwyneth Paltrow is one of the most outspoken celebrities when it comes to women's health and issues such as perimenopause and menopause. However, many other famous women have also opened up about their own experiences and thoughts with hormonal changes. Women such as Michelle Obama, Naomi Watts, Emma Thompson, Tracee Ellis Ross, Kim Cattrall, Gillian Anderson, Bette Midler, Oprah Winfrey, and many more have all been candid about their body changes.
Even presidential candidate Hillary Clinton has publicly spoken about menopause. "After I turned 50 in 1997, I began to go through menopause, and it was something you didn't talk about in those days. My friends and I would talk about it or roll our eyes, but not publicly," Clinton told People in 2022. "Thank goodness we're getting into a time [in] women's health — and especially now with all the challenges about reproductive health — [that is] forcing this conversation out of the shadows and into the daylight," she added.
Meanwhile, Paltrow is one star who is so passionate about women's health that she and fellow celebs like Drew Barrymore and Cameron Diaz all invested in a telehealth startup called Evernow, which focuses on treating symptoms of menopause, which is just another reason why Paltrow is a huge influence to her fans.