The Classic Soap Where Alec Baldwin Got His Show Biz Start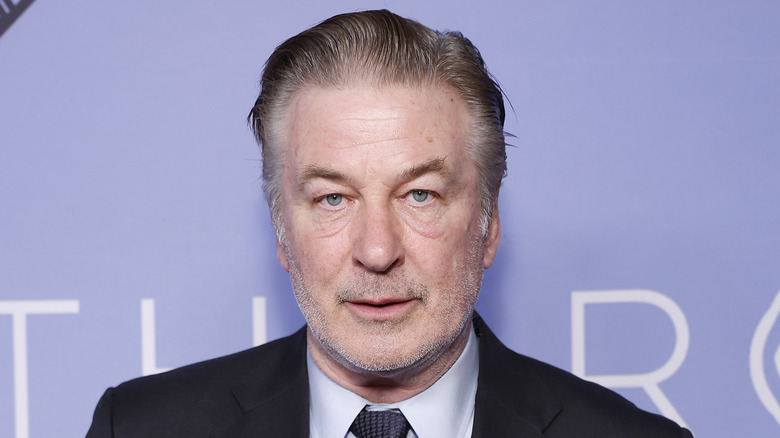 John Lamparski/Getty Images
Alec Baldwin has enjoyed a decades-long career in the entertainment business, starring in many movies and TV shows during his time in the industry. But Baldwin's name was not always so recognizable, and before he was famous he even considered a career in politics. It was 1980 when the little-known actor finally got his first break, starring for three years on the classic soap opera "The Doctors."
Baldwin eventually began cultivating a name for himself on TV in the '80s with roles in "Knots Landing," "Hotel," "Sweet Revenge," "Love on the Run" and "The Alamo: Thirteen Days to Glory," earning big screen supporting roles later in the decade in "She's Having A Baby," "Great Balls of Fire!," "Working Girl," and the cult favorite "Beetlejuice." 
It was in the '90s and 2000s that Baldwin really gained fame with roles in movies such as "The Hunt for Red October" and TV shows like "30 Rock," in addition to his turbulent off-screen relationship with actor Kim Basinger. However, it was his stint on "The Doctors" that kicked off his entire career and led to his massive success throughout the years.
Baldwin had roles on two popular soaps in the early days of his career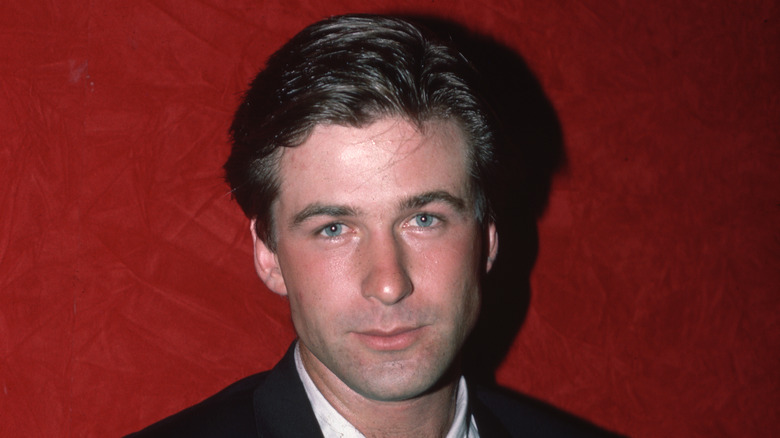 Lgi Stock/Getty Images
Alec Baldwin may be a household name now, but that wasn't true in the 1980s when he was just starting his acting career. Baldwin's first TV gig was on the daytime soap opera "The Doctors," where he portrayed the role of Billy Aldrich, a bad boy character that caused problems for many of the other characters. The show was canceled in 1982, and Baldwin moved on to score a part on "Knots Landing," which he later admitted was one of the most important roles of his career. However, Baldwin is still proud of what he accomplished during his days on "The Doctors."
"When I began 'The Doctors,' the show was the lowest rated of them all. Magazines did not flock to my home to photograph me. Quickly I learned that 'The Doctors' would not make me famous, not even soap opera famous," Baldwin told Soap Opera Digest, adding that he was unhappy with the writing of the show. However, he now looks back at the experience as great training for his career.
"Today, I am aware that, on the simplest level, a soap is an excellent source of training for young actors," he added. "There are few situations in which an actor would be asked to work harder than one does on a soap. All of what can be learned is done outside the overwhelming limelight of other mediums, such as films."
Baldwin says he enjoyed his time working on soap operas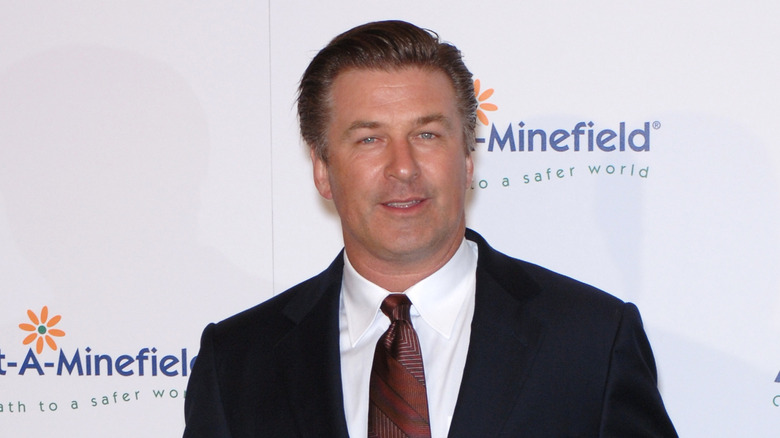 Featureflash Photo Agency/Shutterstock
Alec Baldwin owes a lot of success to his roles in soap operas like "The Doctors" and "Knots Landing." In 2020, the actor even opened up about his time on the shows in the television special "The Story of Soaps." Baldwin admitted that many soap actors helped him establish his own skills along the way. "They had a very good cast. They had a very talented cast," Baldwin said of his time on "Knots Landing" (via People). "That changes everything when you go to work. You don't care if it's a soap, if you're working with somebody who's great, everything goes up. I loved it."
The actor also admitted that he enjoyed playing the villain on soaps. "When I play that kind of character, I want to give it everything I can so when the hero kills me or thwarts me in the end, it's more satisfying for the audience," he stated. "You really want that guy to get it."
Since his soap opera days, Baldwin has become an acting legend and comedy fan favorite with multiple appearances on "Saturday Night Live," a starring role on "30 Rock," and several memorable movie roles. However, some longtime fans will never forget his work in some of the most beloved soap operas of the 1980s.