Who Is Charlie Gooch, Florence Pugh's Rumored Boyfriend?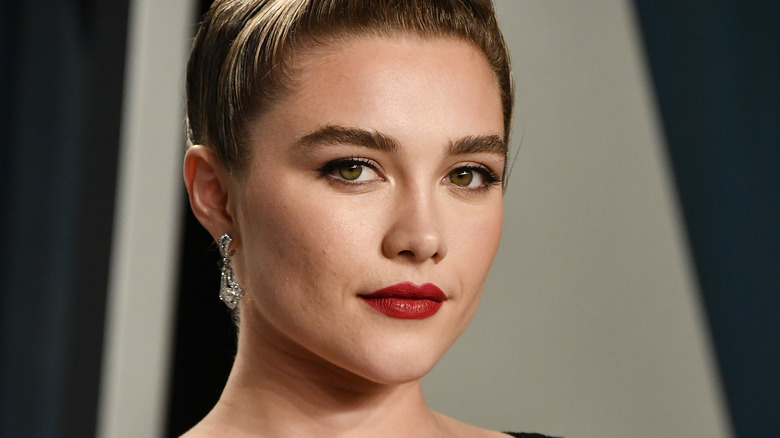 Frazer Harrison/Getty Images
Florence Pugh is steadily becoming one of the most well-known and in-demand names in the entertainment industry. The British actor has gifted us one stellar performance after another ever since she debuted alongside "Game of Thrones" star Maisie Williams in the 2014 mystery thriller, "The Falling." Despite being just 17 and only having acted in school plays up to that point, and with no professional training whatsoever, Pugh stole the show from under her far more experienced co-star. 
Her work in the film instantly received recognition from critics and even earned Pugh two award nominations; one from the London Film Festival for Best British Newcomer and the other for Young British/Irish Performer of the Year, from the London Critics Circle Film Awards. And, since her early days, Pugh's career has only gained significantly more traction. She gave a career-defining performance as Amy March in Greta Gerwig's "Little Women," earning the British star an Oscar nod and horror fans were in awe of her emotionally-driven portrayal of Dani in Ari Aster's "Midsommar." 
As she continues to thrive in her professional life, Pugh's personal life catches the media's eye more often. But she continues to stay tight-lipped about her dating history. And as a result, we can only confirm she's dated one person, director Zach Braff. But after news of their breakup hit, many speculated she had a new love in her life after being spotted with Charlie Gooch. 
Charlie Gooch seems to be a pretty normal lad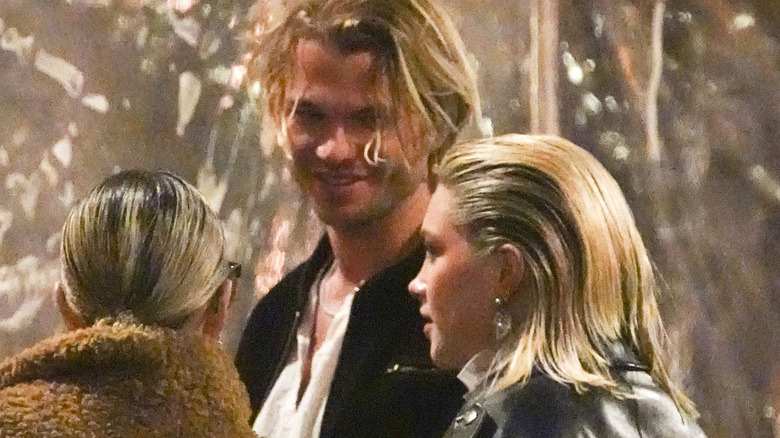 Mega/Getty Images
Florence Pugh's rumored beau, Charlie Gooch, hasn't been in the limelight much, so there isn't a lot of information available about him. He's a freelancer photographer and director based out of South London and professionally uses the name Guy Gooch. According to LinkedIn, he graduated in Photography from Hurtwood House and has been actively working in the biz since 2019. On Gooch's website, he showcases a portfolio that includes editorial work with personalities like Wu-Lu, mxmtoon, Ray Laurél, and of course, Pugh.
Many believe that the rumored couple met when Gooch photographed the actor for her 2021 "Black Widow" press tour. In an Instagram post from that time, Pugh spoke fondly of Gooch's photography skills. He shared the pics he took of Pugh during the press tour and before she appeared on "Jimmy Kimmel Live." Gooch has also got some directorial credits under his belt. He's helmed three music videos for singer Ray Laurél and was also credited as the animator and editor for these projects too. 
Gooch also worked on the music video for "Real Friends" by Sound Of Fractures, and "Southbank Meeting" by Joy Anonymous. Elsewhere, the busy Londoner put out a minute-long short film entitled "Before We Collide," which captures the feelings of isolation many of us felt during the COVID-19 lockdown. Gooch is clearly an avid traveler too, because his website features photographs from picturesque locations like Iceland, Costa Rica, France, Morocco, and Turkey.  
Florence Pugh has kept quiet about the rumored relationship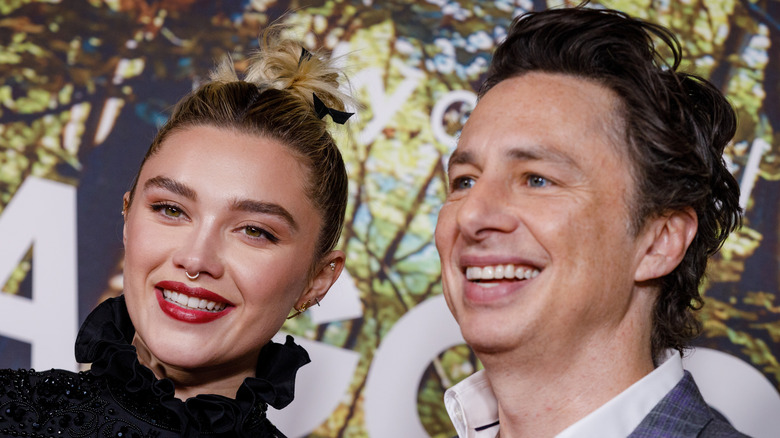 Tristan Fewings/Getty Images
Florence Pugh has been vocal about the importance of keeping her private life to herself. In a podcast interview with "This Cultural Life," she remarked, "I don't think that people, just because they have this job, that every aspect of their life should be watched and written about," (via Yahoo!). So, there's been no confirmation as of yet about her relationship with Charlie Gooch and we probably shouldn't expect one any time soon. But the two have made several public appearances together regardless. 
They were initially spotted attending a 2022 British Fashion Awards afterparty. Shortly after that, the alleged couple enjoyed a low-key Valentine's Day together as they strolled around London hand-in-hand (via Page Six). And then, they were snapped outside a restaurant in Rome, where Pugh and Gooch were enjoying dinner with friends. Things showed no signs of slowing down when the rumored couple was spotted heading to lunch with Pugh's mother and sister in London (via Just Jared).
Months before their first sighting together, Pugh confirmed her split from Zach Braff. In a 2023 interview with Vogue, she said, "It's all very new," adding, "My breakup has been very new, so I'm figuring that out [whether I'll get my own place in Los Angeles, too]." Pugh recently bought a place in South London, where Gooch is coincidentally also based. However, it's worth noting that Pugh chose South London to live her best life surrounded by her school friends.