Who Was Kayla Brady's First Love On Days Of Our Lives?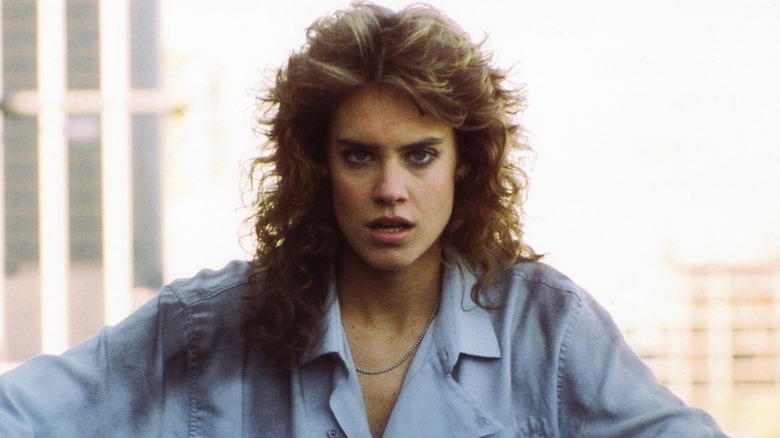 Shout Factory
Old and new fans of "Days of Our Lives" likely know exactly who Kayla Brady is. The character — who was originally portrayed by Catherine Mary Stuart, pictured above — has been played by Mary Beth Evans since 1986 and has become a staple in Salem as a highly respected doctor in the community. She has been a part of some huge storylines which have included being assaulted, kidnapped, attacked by a serial killer, and falsely imprisoned. As the daughter of Shawn and Caroline Brady, Kayla is a member of one of Salem's most prominent families. As such, her love life has been front and center at numerous points over the years.
Fans first met Kayla in 1982, but she didn't stick around for too long. She later returned to Salem when she came home to set up a medical clinic by the river. Upon Kayla's homecoming, she fell in love with Steve Johnson, but she was ultimately pressured into marrying his half-brother Jack Deveraux. However, Kayla couldn't forget her love for Steve. The two ended up having an affair and Jack was furious when he learned the truth. Jack and Kayla's unsettling marriage ended after Jack sexually assaulted her, leaving her in a somber state. But before all of this went down, there was Kayla's first love, a guy called Chris Kositchek (Josh Taylor).
If you or anyone you know has been a victim of sexual assault, help is available. Visit the Rape, Abuse & Incest National Network website or contact RAINN's National Helpline at 1-800-656-HOPE (4673).
Kayla's first love was Chris Kositchek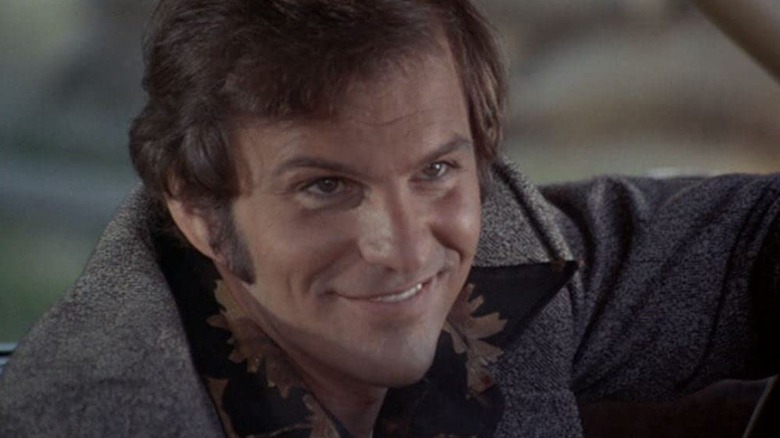 ABC
Although the love of Kayla Brady's life has always been Steve Johnson, there was a time before she met Steve when she was head over heels for another Salem resident. In Kayla's early years on "Days of Our Lives" she had a relationship with David Banning, but it was Chris Kositchek who really stole her young heart. Chris was Kayla's first love and the first man that she ever became intimate with. However, Chris' refusal to fully commit to a long-term relationship with Kayla caused the pair to split. Kayla then left Salem before returning and meeting Steve Johnson.
Longtime "Days of Our Lives" viewers will likely remember Chris as a ladies' man who had many relationships during his time on the soap opera. Chris dated the likes of Mary Anderson, Amanda Howard, Brooke Hamilton, Tess Janning, Leslie Landman, Savannah Wilder, and Sandy Horton during the decade that he was in Salem. The character was portrayed by actor Josh Taylor, who would step into the role of Kayla's older brother Roman Brady a few years after Chris' departure.
Many fans may also remember that Chris' brother Jake Kositchek was revealed to be the Salem Strangler. Although Chris left Salem in 1987, Taylor reprised the character in 2022 during the show's spin-off "Beyond Salem." Meanwhile, Kayla went on to become one of the most important characters on the sudser.
Remembering Kayla Brady's other love affairs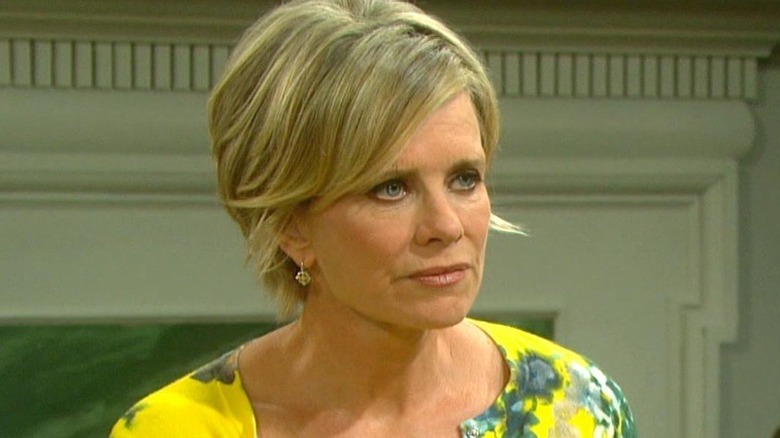 NBC
In addition to her failed marriage to Jack Deveraux, her first love with Chris Kositchek, and her epic decades-long romance with Steve Johnson, Kayla Brady has also had other interesting love affairs in her life. "Days of Our Lives" fans have watched the character fall in love with not one, but two of her brothers-in-law over the years. When Kayla's older sister Kimberly Brady divorced her longtime love Shane Donovan, things got complicated within the family. At that time, Steve was presumed dead and Kayla found herself growing closer to her former brother-in-law. The couple fell in love, but when Kimberly returned to Salem she was devastated to find out that her sister and ex-husband had gotten romantic. Kayla and Shane eventually split, and he later reconciled with Kimberly.
Decades later, when Kayla and Steve were divorced, Kayla fell hard for Justin Kiriakis. Justin was the husband of Steve's late sister, Adrienne Kiriakis. Although Justin was mourning Adrienne's death, he and Kayla connected and began dating. The pair fell in love and even got engaged before calling off the wedding so that Kayla could reunite with the love of her life, Steve. Despite all of Kayla's former loves, fans likely won't forget her early romance with Chris Kositchek. She may have looked a lot different back then, but this romance helped turn Kayla into the character we know and love today.