Why Margot Robbie Never Thought The Barbie Movie Would Make It To Production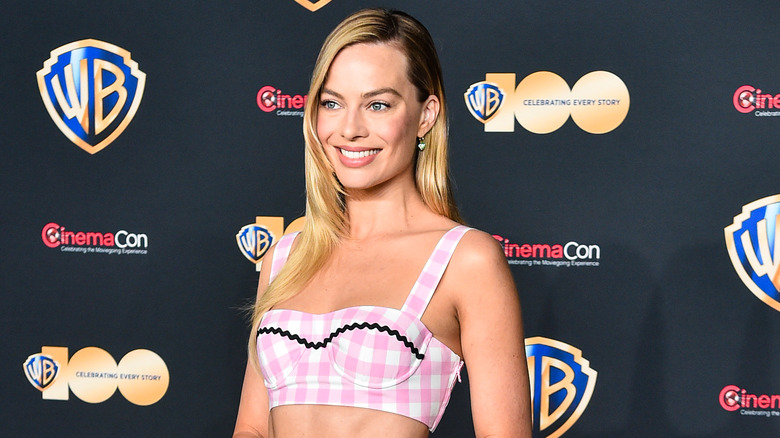 Alberto E. Rodriguez/Getty Images
Barbie has been an iconic toy for over 60 years and is now coming to the big screen in a highly anticipated live-action film. The movie has been in development for years now and is set to feature a modern take on the classic character. The upcoming "Barbie" movie has been the talk of the town in Hollywood and beyond, with fans eagerly waiting for the film's release.
Margot Robbie, who is also producing the film, is set to portray the iconic character in the movie directed by Greta Gerwig, who is best known for her work on critically acclaimed films such as "Lady Bird" and "Little Women." It will be produced by Warner Bros. Pictures and Mattel Films, with the screenplay written by Gerwig and her partner, Noah Baumbach. With the rise of female empowerment in the media, this film couldn't come at a better time. No one could have seen it coming, including the Barbie star herself who confessed that she never thought the film would make it to production.
Barbie's script was too good to be made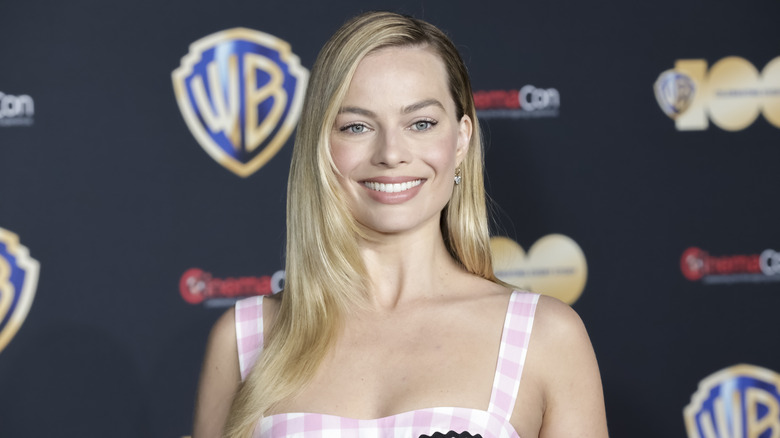 Greg Doherty/Getty Images
When Robbie was first handed the "Barbie" script, she was convinced that the studio wouldn't let them do it. Robbie explained that the film's concept, which explores Barbie's impact on modern society and expectations surrounding beauty standards, seemed great but she was skeptical it would be greenlit.
Robbie told BAFTA (via IndieWire), "The first time I read the 'Barbie' script, my reaction was, 'Ah! This is so good. What a shame it will never see the light of day because they are never going to let us make this movie.' But they did." Robbie couldn't elaborate on her comments when asked further about it as she couldn't reveal any more details about the film, however, the second teaser trailer may have hinted at what the actress was talking about. The setting of the film looks grand and showcases an otherworldly, fantastical setting that promises to transport viewers to a whole new world.
The fantastical script written by Gerta Gerwig and her partner Noah Baumbach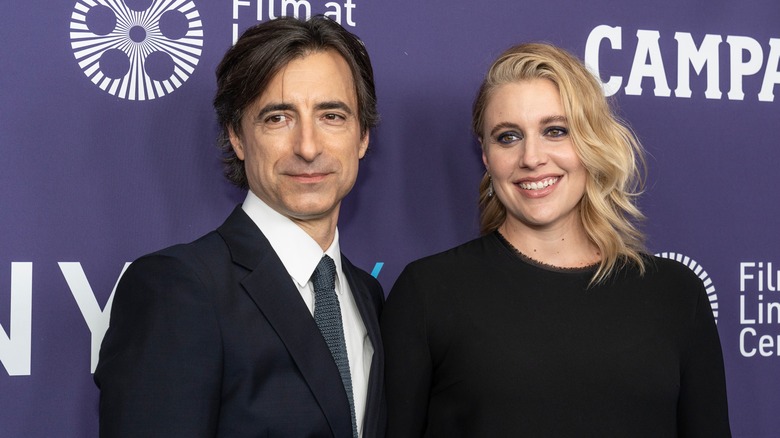 lev radin/Shutterstock
When Gerwig and Baumbach were writing the script for the animated film, they were ambitious. While their imagination has no bounds, Oscar-nominated Gerwig admitted that she was scared at first. "It was terrifying. I think there's something about starting from that place where it's like, 'Well, anything is possible,'" Gerwig told Dua Lipa on her "At Your Service" podcast (via Deadline) in late 2022. "It felt like vertigo starting to write it. Like, where do you even begin? What would be the story?"
The film could indeed end her career in a snap. But then she thought that doing something that scares you could open up new opportunities. Gerwig continued, "Usually, that's where the best stuff is. When you're like, 'I am terrified of that.' Anything where you're like, 'This could be a career-ender,' then you're like, 'OK, I probably should do it.'"