How Jana Kramer Juggles Life As A Mom With Her Busy Career - Exclusive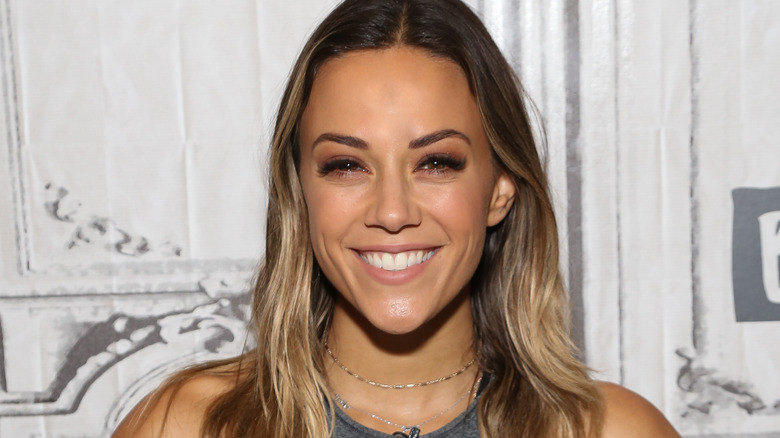 Manny Carabel/Getty Images
Having built a successful music career alongside her work as an actor, Jana Kramer knows what it's like to juggle multiple jobs at the same time. Following her breakout role on "One Tree Hill," Kramer launched a successful country music career, which recently saw her release a new single, "Let It Burn". When she's not recording new music or acting, Kramer can be found making her award-winning iHeartRadio podcast, "Whine Down with Jana Kramer," or running her wine business, One Brick. "I love acting," Jana Kramer tells The List in an exclusive interview. "I love being a mom. I love singing. There's so many things that I enjoy doing, and having a hand in all of that has been fun."
In time for Mother's Day, Kramer has launched a limited-edition capsule collection of clothing, featuring cute sweatshirts and tees, each emblazoned with the perfect slogan. "It's fun to create things," Kramer tells The List. "I love creating, so it was cool to be able to go, 'I want this color with this, and I want this slogan.' LULUSIMONSTUDIO does an amazing job of letting whomever they're [working with] influence the shirt [and] have their own direction."
While discussing her exciting collaboration with LULUSIMONSTUDIO, Jana Kramer revealed how she juggles being a mom of two alongside her busy and successful career.
Jana Kramer puts her phone away when her kids are home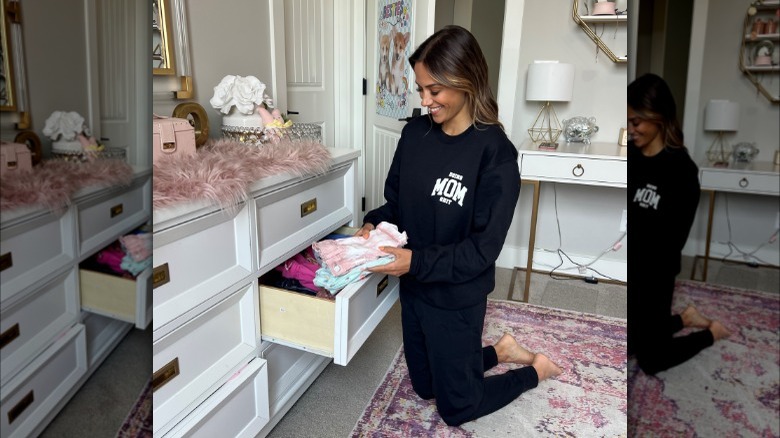 LULUSIMONSTUDIO
With busy acting and music careers, and collaborations with brands like LULUSIMONSTUDIO, Jana Kramer doesn't have much time to herself. And as the mother of two young children, Kramer has worked hard to strike a balance between her home life and her career. "I'm learning how to juggle it better," she tells The List. "I do a good job of [making sure that] when the kids are home, phones are away, phones are off, work is done. I usually pick it back up when the kids go to bed, but during the day when they're at school, I'm like, 'This is my time to grind it out and not be lazy.'" Luckily, the "One Tree Hill" star seems to have found a way to juggle all of her career successes alongside raising her family.
However, Kramer isn't worried if her work life slows down a little at certain points, as there are always new opportunities ahead. "There's seasons for all of it," she tells The List. "It's been a slow start to the year with work stuff, so it's now starting to pick up, and that excites me." Having thrown herself into her Mother's Day-inspired collection for LULUSIMONSTUDIO, Kramer has proven that she's every bit as creative in the fashion world as she is in other aspects of her life. We can't wait to see what she does next!
Shop Jana Kramer's limited-edition Mother's Day collection at LULUSIMONSTUDIO now.