Insider Claims Prince William Plans To Exclude Harry And Meghan From His Own Coronation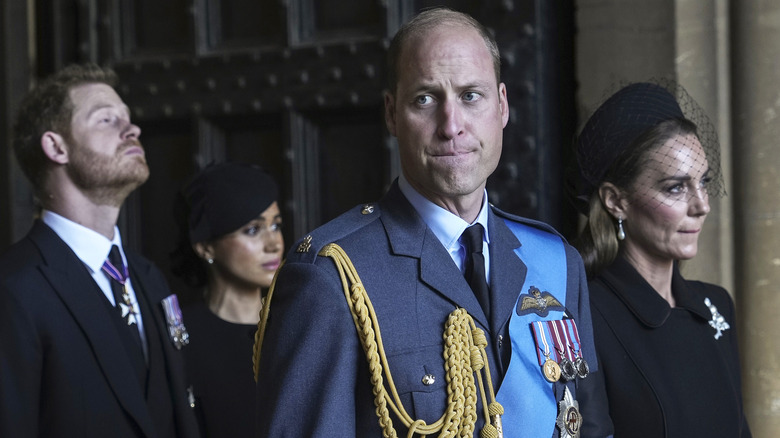 Wpa Pool/Getty Images
Uh oh. Looks like there might be more drama headed the royal family's way. William, Prince of Wales has reportedly made plans to ice the Duke and Duchess of Sussex out of his future coronation.
If you thought there'd be a white flag raised after the historic coronation of King Charles III, think again. The beef between Prince William and Prince Harry is as present as ever and it seems like it won't be going away anytime soon. If there's anyone in the royal family who doesn't hold their feelings toward Harry and Meghan back, it's Harry's older brother, William. The Prince of Wales has let his distaste for their actions be known time and time again.
Now, insiders are saying William is considering how he'll handle the fractured relationship during future events, including his own coronation. As the eldest child of King Charles, William is next in line to the throne. It will be an important day in his life, and it's a day insiders claim won't have Harry or Meghan included.
William wants to keep his distance from Harry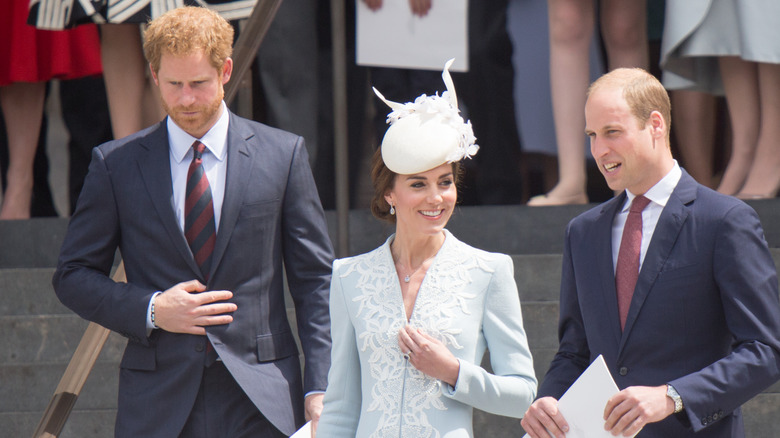 Mr Pics/Shutterstock
In early 2020, Prince Harry and Meghan Markle announced they were stepping down from their positions as senior royals and distancing themselves from the rest of the royal family (via People). That was the beginning of the snowball effect that sparked the anger of many British citizens and culminated in the couple's exclusion from the coronation. Frankly, many members of the royal family were baffled Harry even bothered attending the coronation, especially considering the fact he played no part in it.
Prince William has been particularly vocal about Harry's decision. During Harry and Meghan's Netflix special, Harry shared that his brother even went so far as to "scream and shout" at him. Now, William is reportedly going one step further and plans to ice his younger brother and sister-in-law out of his future coronation.
A friend of William's told The U.S. Sun that no one in the royal family believes Harry will receive an invite to William's coronation. In the insider's words, when it comes to Harry and Meghan's proximity to the royal family, the plan is "the further away, the better." We'll definitely have our eyes peeled to see if the two brothers ever mend their relationship.