Royal Family Reportedly Baffled That Prince Harry 'Bothered' Coming To Coronation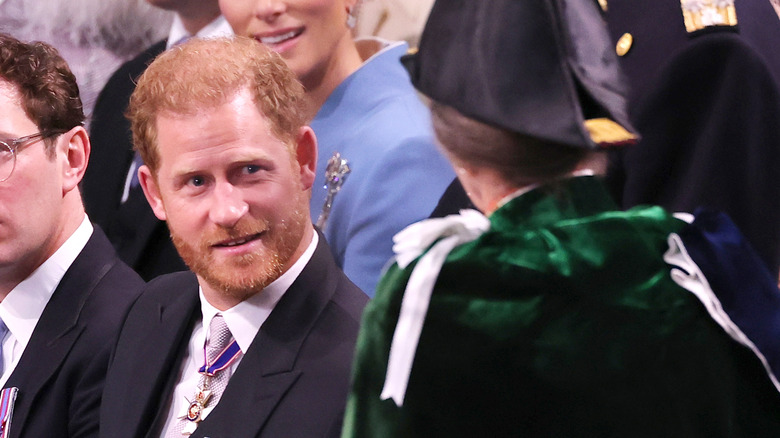 Wpa Pool/Getty Images
While so much speculation took place in the months leading up to the official coronation of King Charles III about whether Prince Harry and his wife, Meghan Markle, would attend, the Duke of Sussex did end up taking the trip solo.
Meghan opted to stay behind in California with their children, Archie and Lilibet. The day of the ceremony coincided with Archie's fourth birthday, and Meghan declined the invitation to attend the coronation to celebrate with her son.
Harry landed in the UK the night before the coronation on Saturday, May 6, 2023, arriving at Westminster Abbey alone, per The Guardian, and was clearly uncomfortable, according to body language experts. Dressed in a regular suit as opposed to his military uniform, the Duke sat two rows behind his brother William, the Prince of Wales. He left as soon as the ceremony was over, and some are questioning why he even attended.
What the royal family reportedly thought about Prince Harry's appearance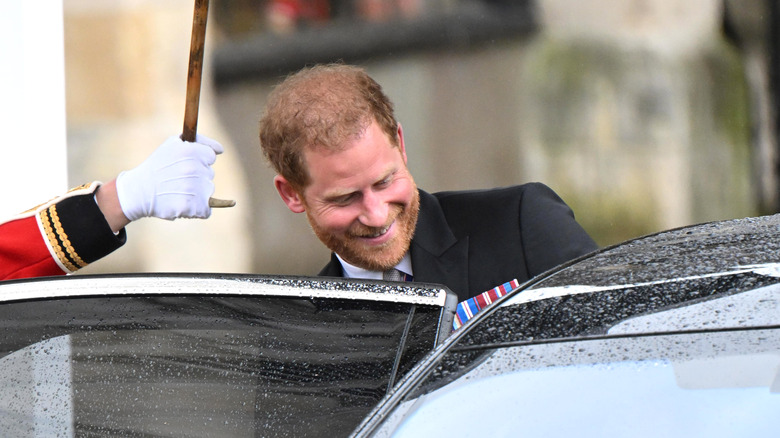 Anwar Hussein/Getty Images
According to Vanity Fair, a friend of the royal family questioned Prince Harry's long trip across the pond and was left "wondering why Harry bothered to come at all." It was a great deal of travel to stay for such a short period of time, though some speculate that his small role in the King's coronation is the royal family's way of protecting him – and perhaps themselves — from further media scrutiny.
Apparently, Harry didn't speak privately to his brother, Prince William, or his father, King Charles III, while there and only engaged with the royal family during the actual ceremony. "One makes one's choices," the source close to the royal family shared. "To be honest, there wasn't much talk of Harry at all. The focus was very much on the occasion."
Immediately after the coronation ended, Harry left the Abbey by car and prepared to fly back home to Los Angeles, where he was able to see his son on his birthday.